Caitlyn Jenner's been praised for her frankness when discussing her transition.
But she's won fans from unexpected quarters, too.
The town of Kafranbel, in north-west Syria, has put their support behind the former athlete, saying that they too would like to be "free".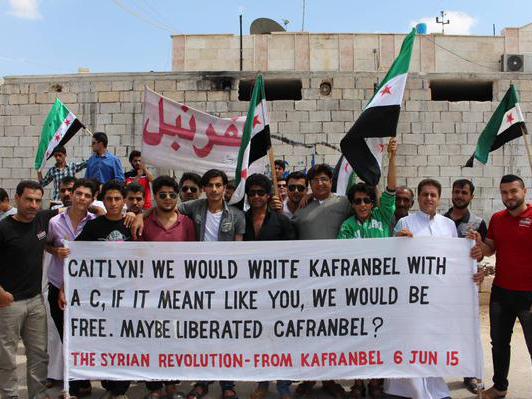 A group of activists held up Syrian flags, and a sign saying: "Caitlyn! We would write Kafranbel with a C, if it meant like you, we would be free. Maybe Liberated Cafranbel?"
Jenner recently came out as transgender, and announced her new identity via a Vanity Fair cover.
The transition has met with some opposition - including Snoop Dogg calling her a "science project" and a group petitioning to have Jenner's Olympic gold medal rescinded.
However, the overwhelming response to Jenner's transition was positive, with Laverne Cox saying: "Caitlyn looks amazing and is beautiful but what I think is most beautiful about her is her heart and soul, the ways she has allowed the world into her vulnerabilities."
Kafranbel has been dubbed the "creative centre of the revolta gainst President Bashar al-Aassad". The rebels oppose the leader, and also want to stand strong against Isis.
Reuse content