Fashion photographer Terry Richardson has denied claims of inappropriate conduct during his shoots after numerous complaints from models, saying explicit acts were part of "exploring sexuality".
The 48-year-old has been the subject of several legal claims from models he has worked with and some women have made public allegations claiming he coerced them into sex.
Earlier this year, he denied the "false accusations" and claimed to be the victim of an "emotionally-charged witch hunt" in a blog on the Huffington Post.
Richardson is known for his erotic brand of photography and has photographed celebrities including Kate Moss, Miley Cyrus and Beyonce.
In an interview with New York Magazine, he said he was never alone with models during photo shoots.
"It was never just me and a girl, ever," he said. "It was always assistants, or other people around, or girls brought friends over to hang out.
"It was very daytime, no drugs, no alcohol. It was a happening, there was energy, it was fun, it was exciting, making these strong images, and that's what it was.
"People collaborating and exploring sexuality and taking pictures."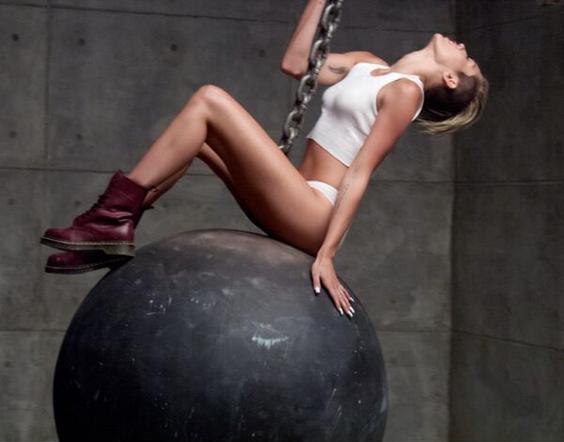 One accusation, from a British model, related to a message seemingly from Richardson but that was proved to be a hoax from a fake Facebook account.
Another one, originally posted anonymously by a model on Reddit, alleged that when she was 19 Richardson directed her to fellate him during a shoot.
She was hospitalised after a panic attack later that night, she claimed.
A writer and stylist named Anna, from New York, claimed she was 23 when Richardson invited her to a photo shoot at his home and told her to reveal her breasts.
He allegedly asked her to crouch down on the floor, and "suddenly, I felt a d*** pressing into the side of my face," she wrote in an email to Jezebel. "He pressed it to my lips. He clearly wanted a blow job and wanted it documented on camera."
No criminal charges have ever been pressed against Richardson.
He has freely talked about photo shoots getting "wild" and published pictures of sex acts, sometimes involving himself in exhibitions and books.
A collection of his work called Kibosh, features numerous pictures of Richardson's penis, as well as him receiving oral sex or ejaculating on a woman's face.
The Most Controversial Fashion Adverts

The Most Controversial Fashion Adverts

1/9 YSL, 2000

The infamous Yves Saint Laurent Opium perfume advert featuring a naked Sophie Dahl was removed from billboards as it was deemed "sexually suggestive and unsuitable to be seen by children", although was allowed to run in certain fashion magazines. It is the eighth most complained about advert, receiving 948 complaints.

2/9 Agent Provocateur, 2001

The lingerie ad saw Kylie Minogue writhe on a rodeo bull and was only permitted to be shown in cinemas. The campaign was banned from all UK television channels, except BBC1.

3/9 Wonderbra, 1994

Eva Herzigova's Wonderbra campaign was thought to have caused car accidents, such was its provocative appeal.

4/9 Dolce & Gabbana, 2007

The label's 2007 advert was banned in Spain after it was thought to "glorify rape". Designer Stefano Gabbana stated that the image was intended to show "an erotic dream, a sexual game".

5/9 Miu Miu, 2011

Miu Miu's campaign starring Hailee Steinfeld, sitting crying on a train track, was banned in Britain, after it was decided that the image depicted a child in an unsafe location.

6/9 Marc Jacobs, 2009

Dakota Fanning was 17 when Juergen Teller shot her for Marc Jacobs. The picture was thought to "sexualise children" and was banned.

7/9 Tom Ford, 2007

A not-so-subtle message from Tom Ford, photographed by Terry Richardson. The campaign was banned in several countries.

8/9 Sisley

Shot by the controversial photography Terry Richardson, this advert made a play on the word 'fashion junkie'.

9/9 Calvin Klein, 1995

Calvin Klein are known for a string of controversial campaigns (including a picture of 17-year-old Kate Moss straddling Mark Wahlberg), but this 1995 image shot by Steven Meisel provoked negative response from child welfare authorities and the consequently brand withdrew it.