Donald Grewar is being questioned by Ukip party officials over comments that appeared to endorse homophobic beliefs.
The Welsh Ukip candidate posted on a British National Party website, commenting approvingly on a post that described gay people as "fascist perverts" and "paedophiles".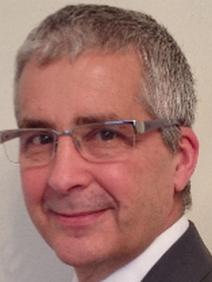 Grewar wrote: "Well said... sadly this will all come to fruition in the very near future. We need to resist and stand our ground."
In addition to this, Grewar approved of a post on the English Defence League website, which spoke of "no surrender to militant Islam or political correctness". Grewer wrote: "Thus sais [sic] it all... the mood of the nation... well done EDL".
Ukip's confusing policies
Ukip's confusing policies
1/6 Deport migrants

Ukip MP Mark Reckless suggested he would deport existing EU migrants, a policy Nigel Farage rejected out of hand.

Reuters

2/6 US-style NHS

Farage was caught on film in 2012 saying healthcare headed towards insurance-based system, though he has since said he would keep it free at the point of use.

Universal Images

3/6 Handbag tax

Ukip Economy spokesman Patrick O'Flynn said he would introduce a tax on high-price items like shoes, Nigel Farage disowned this idea.

4/6 Same-sex couple adoption

Ukip candidate Winston McKenzie likened adoption by same-sex couples to "child abuse", but the party rejects that view.

PA

5/6 Gay marriage?

In early 2014 Ukip released a statement saying it would review its gay marriage policy, but later said that was an error.

AFP/Getty Image

6/6 Sex education u-turn

Nigel Farage told Leaders Live that he backed sex education for under-11s but later admitted that is not Ukip policy.

Getty
Grewar is standing for the Newport East seat in the May General Elections.
A Ukip spokesperson confirmed that they were looking into complaints concerning Grewar.
They said: "UKIP takes all complaints and concerns seriously and fully investigates all issues brought to our attention.
"Party members living in Newport recently raised some concerns with the party through our internal procedures and the party acted swiftly in ordering an investigation into these matters.
"When the full facts become known we will release a full statement on our website."
Reuse content