Autism is a lifelong developmental disability that affects how a person communicates with and relates to other people.
It's also a condition that many wrongly assume only affects boys. Not so.
Keith Duffy, Boyzone singer and star of Coronation Street, is a parent to 14-year-old Mia, an autistic teenage girl who was diagnosed with the condition at the early age of 18 months.
To tie in with World Austism Awareness Day, he's opened up about the challenges that he and his wife Lisa faced raising her.
"A lot of couples break up and there were certain points it was very tough," Duffy, 39, who met Lisa at the start of his Boyzone career aged 19, said of the impact the diagnosis had on their relationship initially.
"Thank God we stuck together, got through hard times and are still together."
They first noticed Mia behaved differently to other children on a trip to Disneyland when she was just one.
"Whenever she got excited she'd bend one hand and stretch out the other – which they now know is tensing," he told The Mirror. "She slept very little, didn't hold eye contact or socialise well.
"She wasn't responding to her name. We thought she was deaf and took her for tests but they said her hearing was fine – something else might be wrong, but they weren't qualified to tell us.
"We were distraught – we were young and finding our way, we were worried sick. I could see my wife stressing so I tried to avoid the topic.
"Then I was asked to go to a golfing event for the Red Door School for the education of children with autism. I had no clue what autism was and when it was explained to me that it was a neurological developmental disorder of the brain, and all the symptoms, it became increasingly apparent my daughter was autistic, and I started to get very upset."
Duffy went home and shared his suspicions with his wife, Lisa.
"She could see I'd been crying and she panicked. I just said 'Mia is autistic' and her initial reaction was to slap me. Then she burst into tears because we knew there was something, we just didn't have a name for it – now we did and it made it real."
He goes on to describe feeling lost and confused, with few services offering help to parents in search of a diagnosis in Ireland. Instead, they opted for a private doctor, who confirmed what they had long suspected.
"My wife never smoked or drank when pregnant, she's very healthy but she blamed herself and what she could have done differently when she was pregnant.
"But it wasn't her fault – nobody knows how autism originated.
"Autism is an epidemic (sic) – one in 88 children has autism in Ireland but ABA schooling didn't exist in Ireland. I met another father of a child with autism who was fighting the State to open a school to provide the appropriate education.
"So I joined forces with him and we eventually managed to get enough funding so 18 kids, including Mia, got in. It meant she was getting intensive intervention on a one-to-one scale."
Mia attended the school from the age of two until seven, and was later integrated into a mainstream school.
She's now a 14-year-old girl who has come to terms with the different way in which she processes information and interacts with others.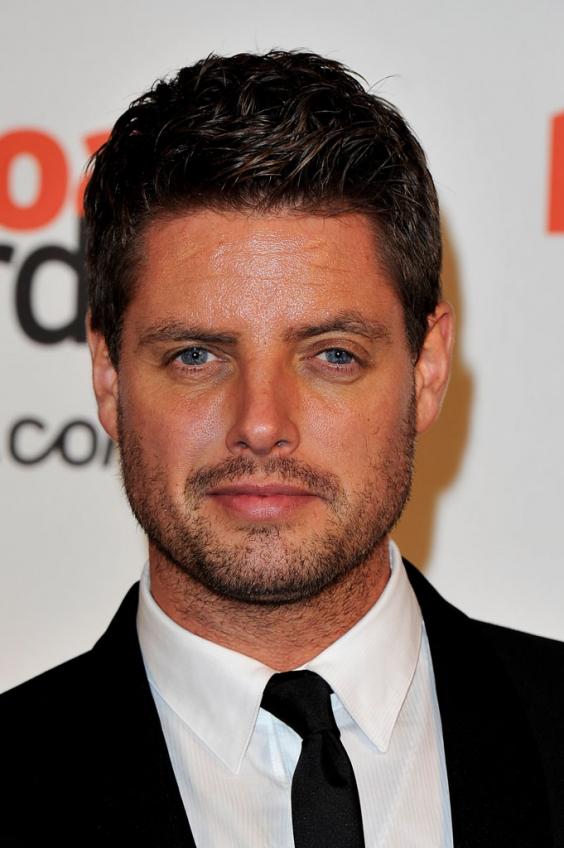 "This upsets her from time to time," Duffy continued. "Socially she still enjoys being on her own, and her friends are growing up a lot quicker than her emotionally. They all go to the shopping mall on a Friday evening in a short skirt and make-up to find boys and Mia's not in to that at all.
"I'm glad about that but I'm not – you want your kids to enjoy life and be confident and independent. She still does tensing occasionally if she gets excited, which she acknowledges, and I'll tell her to stop if we're in company because she needs to know how to behave appropriately around others."
Duffy has, since his daughter's diagnosis, dedicated a large portion of his time to raising money for the Irish Autism Action (IAA), which he believes have had some success in changing attitudes towards the condition.
"The movie Rain Man sent the wrong message completely so the initial battle we had was undoing the bad work that had been done.
"We had to re-educate people about what autism is, so they can help people like me and other parents with autistic kids, rather than frown.
"We want to give every child with autism an opportunity of reaching their own full potential, whatever that may be."
For details of all events happening on World Autism Day, or for more information on autism,  visit Autism.org.uk.  
Reuse content