How did you feel when you heard that Zayn was leaving? Were you devastated at the news? Did you ring work and ask for compassionate leave, like hundreds of other fans?
Was it the wailing of a teenage son or daughter that alerted you to the break-up of One Direction? Are you wondering how Harry, Niall, Liam and Louis will cope without him when they go on stage in South Africa tonight? Or are you reading this and wondering: who on earth is Zayn?
If that's the case, then you need to know that he is a boy from Bradford who got sucked into something he could not control and is now doing his best to survive.
Five years ago, Zayn Malik was just a shy 17-year-old mixed-race kid who liked reading, drawing and watching Manchester United and did not want to get out of his bed at four in the morning. He was meant to be going from his terraced house in Bradford, South Yorkshire, to the auditions for a television programme on the other side of the country, but the duvet was warm and he pleaded with his mother: "Can't I leave it?"
In pictures: Zayn Malik
In pictures: Zayn Malik
1/15 2010

Zayn performed Mario's 'Let Me Love You' in his audition in front of the X Factor judges

2/15 2010

December 2010: Zayn (second right) and his bandmates ahead of the X Factor final

Getty Images

3/15 2011

Zayn performing in Germany on tour with the band's first album, 'Up All Night'

REX

4/15 2011

Zayn Malik made it his New Year's resolution to quit smoking to improve his voice after being criticised by One Direction's management team

REX

5/15 2012

February 2012: One Direction pick up the British Single award for their song featuring Rizzle Kicks 'What Makes You Beautiful', at the Brits

Getty Images

6/15 2012

The band perform on NBC's 'Today' show as they look to crack America

Getty Images

7/15 2013

Zayn getting inked in Weymouth. The singer likes "getting tattoos and loves the whole culture behind them"

Rex

8/15 2013

August 2013: Zayn gets engaged to Perrie Edwards, a singer with the group Little Mix

Rex Features

9/15 2013

Zayn signing promotional material at Alexandra Palace following the release of One Direction's book 'Where We Are'

REX

10/15 2013

Zayn Malik and Harry Styles from One Direction attend the 'One Direction This Is Us' world premiere at the Empire Leicester Square

Getty Images

11/15 2014

February 2014: One Direction win for British Video and Global Success at the Brit awards

Getty Images

12/15 2014

May 2014: a video of Zayn Malik and his fellow bandmate Louis Tomlinson smoking a "suspicious-looking cigarette" was leaked online

Rex

13/15 2015

19 March 2015: Zayn and bandmate Louis Tomlinson are told to post bonds of $5,000 each before they are allowed to take to the stage for a scheduled One Direction performance in Manila

Getty Images

14/15 2015

20 March 2015: Zayn flies home from One Direction's World Tour due to stress

Getty Images

15/15 2015

25 March 2015: Zayn becomes the first member to leave One Direction. 'I have to do what feels right in my heart,' he says

Getty Images
Tricia Malik pulled him out of his pit and changed both their lives for ever. Zayn was thrown together with four strangers at the X Factor auditions and they became One Direction.
Harry, Niall, Liam, Louis and Zayn are now five of the most famous lads on the planet, the most successful boy band of all time. They have toured the world four times in the past four years and released four albums in quick succession, all of which have gone straight into the US charts at number one. Nobody has ever done that before, not even the Beatles. But now it is all over. Zayn has quit, citing stress. "I am leaving because I want to be a normal 22-year-old," he said in a statement, apparently believing that such a thing is possible with £15m in your back pocket.
Tonight he will probably be at his £4.5m home in Barnet, north London, with his fiancée Perrie Edwards, singer with the band Little Mix. Or else he will be in the studio with his friend Naughty Boy, recording solo material. That's his definition of normal.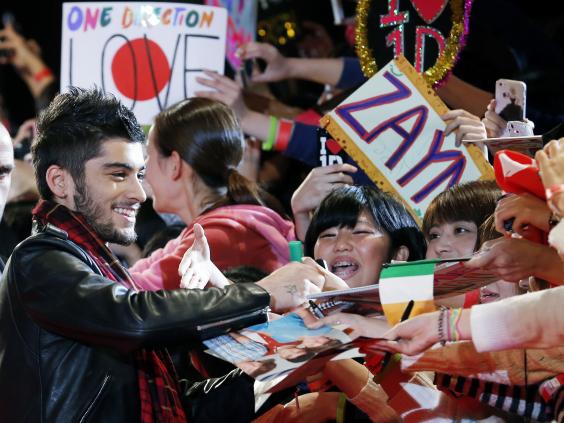 His departure is a disaster for One Direction as an entity, because the day the first boy leaves is the moment a boy band loses its innocence, and 1D have sold shiny, happy innocence like kiddie crack. Fans are still crying in front of cameras all over the world this weekend, or posting their feelings on Twitter, Snapchat and Instagram. Why should the rest of us care?
Firstly, because for some the distress is real. It's easy to be sceptical if you remember surviving the break-up of Take That – or even the Bay City Rollers – and Professor Craig Jackson, head of psychology at Birmingham City University, said on Friday that much of the reaction to moments like this in the past had been overplayed. But he also added that this time: "It may just be worth just making sure that the fans are OK."
There is something very different about this situation. One Direction are the first superband of the social media age. Their fame has primarily been driven online. They have fans in every corner of the world, rather than the traditional markets of Europe and North America. Their combined Twitter following is 100 million people. Even allowing for people following all five members at once, let's say they have more fans watching their every move online than there are people living in Australia.
The apparent intimacy of Zayn, Harry, Liam, Niall or Louis tweeting from the tour bus or the pool means that fans feel closer to their idols than they ever have before. When something goes wrong in their otherwise perfect world, those fans really can become distressed.
Sue Minto of Childline says the impact is not just on teenagers who think they are in love with Zayn or Harry, but also those who use their devotion to the band as a way of helping them to cope with bullying, exams or low self-esteem. "So for a young person who maybe spends time in their room listening to One Direction and forgetting about their worries, to lose that could have a devastating effect. We are here to respond to how they feel now, irrespective of why that is."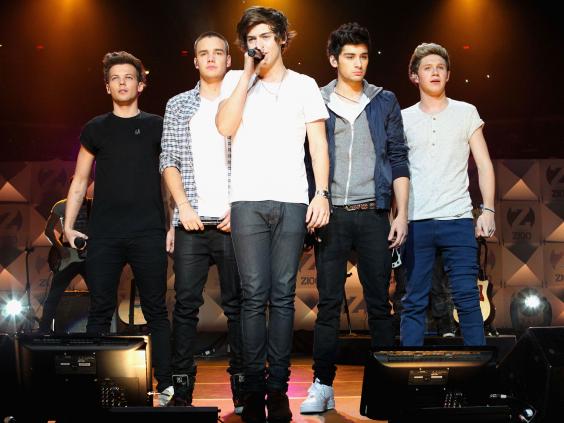 The most alarming reaction to the break-up has been the sudden rise in popularity of the really nasty hashtag Cut4Zayn encouraging young fans on Twitter to hurt themselves to demonstrate to the singer how much they want him back.
Cut4Zayn appears to have been created by vicious trolls who like manipulating children into hurting themselves, but some 1D fans may take it seriously, warns the charity selfharmUK. Attempts to make fun of the hashtag – with a picture of a chocolate cake being cut, for example – backfired by making self-harmers feel their troubles are being ridiculed. "We know that for those of you who self-harm, some of the responses on Twitter will be really hard to read," says the charity online, urging them to ask for help. "Don't allow people's ignorant comments to make you feel like you are not worth people's support, encouragement and time. You are!"
SelfharmUK has an interesting take on why Zayn is leaving One Direction, which might well be right. "From what he has said about why he is leaving, it seems that he wants to look after himself – which we think is always a great idea and want to encourage you to do the same."
We are constantly told in our society that happiness is just an audition away. Zayn Malik has found that to be a lie. For a start, being in One Direction has been extraordinarily hard work.
"They can be on the road working for 360 days of the year," said the X Factor judge Louis Walsh. "They grab sleep whenever they can and everything they do is going to be analysed. They can't do what normal teenagers do, because if a picture is taken of them in a compromising position, drunk or talking to the wrong girl, it can really backfire for them. There is a lot of pressure in it. There are a lot of people waiting for them to mess up, and that can take its toll."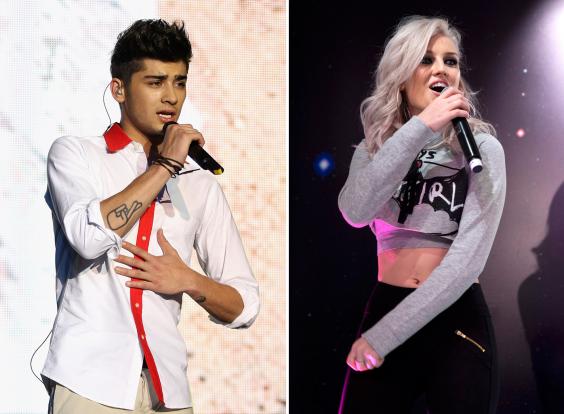 Tricia Malik has sometimes had to look on the internet to see where her son was in the world. "When he leaves home, I cry at the gate and he says, 'Mum, I'm not going to war.' A driver comes for him and I have to stand there and wave."
Harry Styles's stepfather put it another way: "Harry went to the X Factor a kid and he never came home again."
The rewards have been vast, of course. Zayn was able to buy his parents and three sisters a house. Tricia was able to give up her job as a halal chef in a primary school. She had converted to Islam in order to marry Yaser Malik.
But money can't buy you love, as another boy band sang half a century ago, and Zayn received death threats from people who objected to his family faith. The US commentator Debbie Schlussel warned in 2012: "Keep your daughters away from Zayn Malik's enticing jihad… it's all about pimping Islam amid the deceptive visage of angelic, effeminate boys in a band. Yup, for them there is definitely One Direction: facing Mecca."
Yaser Malik posted a livid response: "Debbie the racist bitch." But he stopped tweeting after that. Zayn did too for a while, but felt free enough last year to post the hashtag FreePalestine, with predicable results.
Even The Daily Show in America, which is usually sane, saw fit to broadcast a breathtaking joke about a new terrorist supergroup formed "with one member each from Isis, al-Nusra, al-Qaeda, One Direction, and the Zetas drug cartel".
Now fans are comparing Perrie with Yoko Ono, the woman their parents (or grandparents) say broke up the Beatles. The truth is she is under far greater scrutiny, around the clock. Imagine popping out to the shops for milk and by the time you get home someone has posted a snapshot, and someone else in Ulan Bator is saying how terrible you look.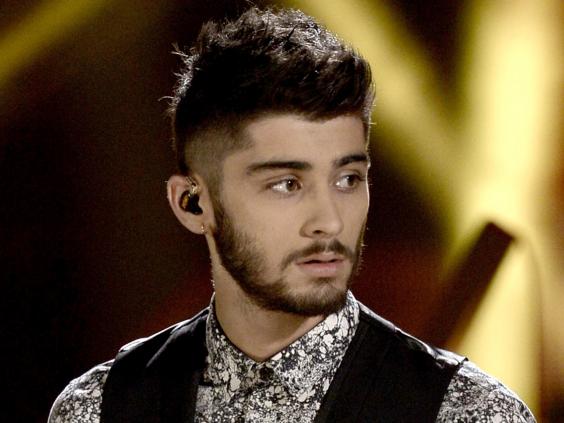 The Beatles were men by then, anyway. One Direction left home just at the time when boys are taking risks, pushing boundaries and making mistakes. They were not allowed to do that. They were selling an impossibly clean, safe, bright and relentlessly optimistic illusion of what it means to be a teenage boy, and what it might mean to be with them.
The fantasy survived Zayn and Louis filming themselves smoking a joint in Peru last year, because he was supposed to be the mysterious one. Now, of course, there are rumours that drug-taking or drinking have led to him being nudged out of One Direction. Those who know if it's true are unlikely to tell.
Mara Wilson became a child star in films such as Mrs Doubtfire and has shared some of Zayn's experience of growing up in public. "Having to live up to your fan base is a little like having to deal with a million strict parents who don't actually love you," she says. "They reward you for your cuteness and cleverness, but are quick to judge and punish. And they do not want you ever to grow up. How do you react? The way any sullen teenager does: you get resentful, and as soon as you have the freedom, you act out."
Some stars turn in on themselves when they feel trapped, like Kurt Cobain. Zayn Malik is grateful for the past five years – and so he should be – but now he has set himself free to make his own decisions. He may just have saved his sanity, or even his life. Sorry, 1D fans, but if that is the case, then there was only one direction he could go.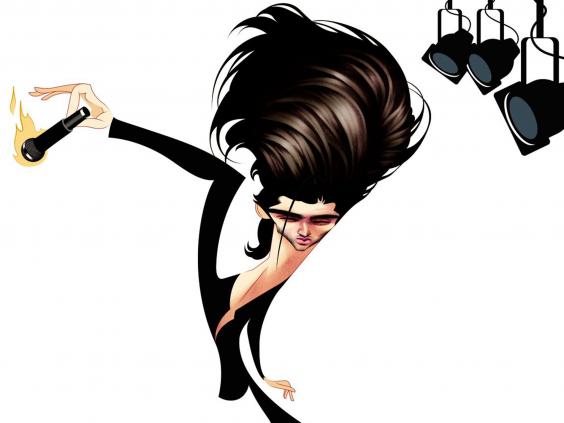 'I'll get over Zayn's going, but 1D won't be the same'
Fans of serious music were never going to love One Direction. As X Factor graduates and the stage stepchildren of music industry mega-dad Simon Cowell, they were unlikely to be the next Smiths.
If you're looking for original lyrics pumped full of poetry or a seven-minute guitar solo, you won't find it here. But if you want upbeat tunes with fun lyrics that aren't totally sexually driven, 1D have you covered. I, for one, have spent many nights dancing around my friends' flats, glass of wine in hand, singing along to "That's What Makes You Beautiful".
I'll get over Zayn's departure for sure. In a few months someone like Taylor Swift will release a single that will form a scab over my 1D-shaped wound.
It's always a shame to see a much-loved member of a much-loved band throw in the towel, but life will go on. We can take solace in the fact that Zayn's departure was an act of self-preservation rather than the result of a petulant falling out between bandmates. 1D will soldier on, but it will never be the same. It will be like eating battered fish without the chips – nice but not nearly as satisfying.
Mollie Goodfellow
Reuse content