Prince Harry and The Duke of Cambridge have proven that sibling rivalry still happens even when you're in your thirties, and part of the Royal Family.
The brothers were watching England play Wales in the Rugby World Cup at Twickenham; Prince Harry was supporting England and The Duke and Duchess of Cambridge, Wales.
Before the match started, the Duke and Duchess proudly sang along to Welsh national anthem, Hen Wlad Fy Nhadau – much to Harry's mock disapproval.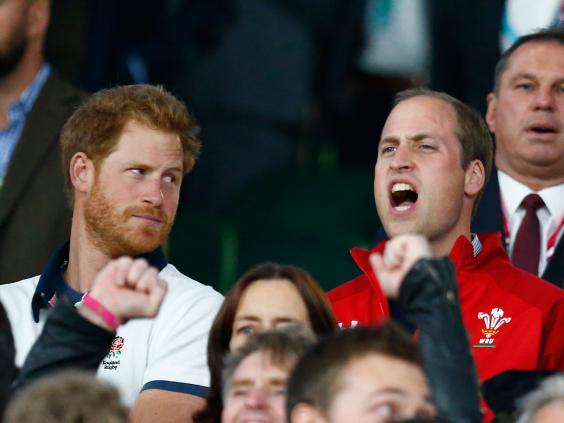 However Harry needn't have worried for the first part of the game as England took the lead.
His facial expressions soon turned along with the score, as he looked fed-up while the Duke embraced his wife to celebrate Wales' advance and subsequent victory.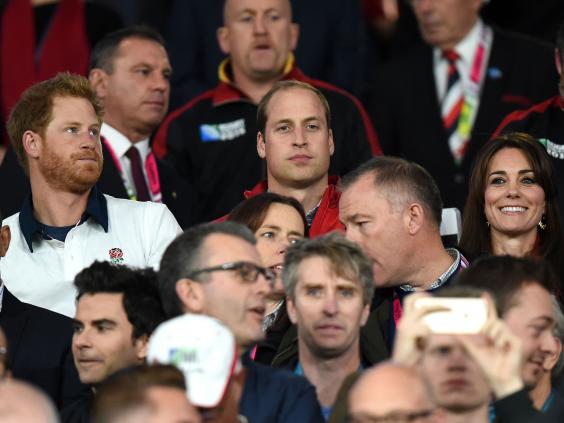 According to the Daily Mail, the Duke of Cambridge – who is vice-patron of the Welsh Rugby Union – told Welsh players ahead of the match: "Unfortunately, I will be watching you with my brother, so I will need a Wales win more than ever!"
Reuse content