Prince Harry made a surprise cameo appearance at the opening ceremony of the Rugby World Cup, starring in a video about how the game was invented in the early 19th century.
In the video posted by Sky News, Harry appears alongside Johnny Wilkinson dressed as a gardener, as schoolboy William Webb Ellis runs past.
The pair look up from their work as Ellis rushes past, with Wilson asking: "What's he doing?"
"Don't worry Johnny," Harry replies, "that'll never take off."
England's Jason Robinson, Australia's David Campese and All Black Jonah Lomu also appear in the video.
The video was played to around 82,000 fans at the first game of the Rugby World Cup on Friday at Twickenham, which saw England win 35-10 over Fiji.
Harry was in the crowd for the opening match with the Duke and Duchess of Cambridge, along with David Cameron.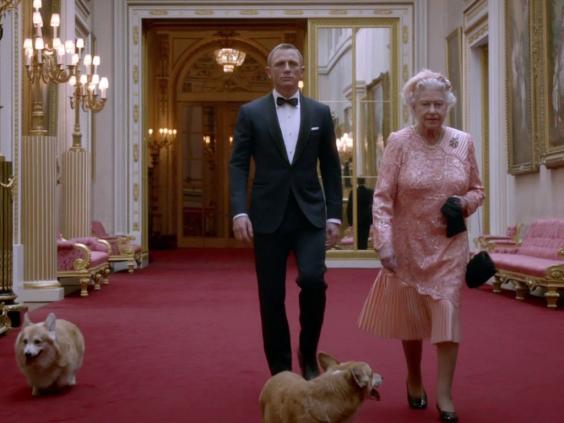 Harry's cameo appearance follows the Queen, who starred in the opening ceremony of the London 2012 Olympics alongside James Bond actor Daniel Craig.
In the video, the Queen appeared to skydive into the Olympic stadium with Bond.
Reuse content