Archaeologists could be about to unearth the musket-shot-riddled remains of one of Britain's great left-wing heroes.
Executed by firing squad in April 1649, Robert Lockyer was an activist in England's first democratic political movement, the Levellers. Archaeological excavations due to start early next month at Liverpool Street in central London could locate his final resting place. The site – part of a long-forgotten 16th/17th cemetery, known as Bedlam burial ground, in what is now central London – is being investigated in preparation for the construction of  the eastern entrance  of the new east-west London railway, Crossrail's station complex at Liverpool Street.
Archaeologists expect to unearth some 3,000 skeletons during the dig, potentially including that of  the Leveller martyr – Robert Lockyer.
Recent archaeological discoveries
Recent archaeological discoveries
1/11 Recent archaeologist's discoveries

Divers Alberto Nava and Susan Bird discover the world's oldest skull found in an underwater cave in Mexico, believed to be the earliest trace of first Americans

2/11 Recent archaeologist's discoveries

Paleontologist Gary Morgan stands over the fossil of a stegomastodon skull discovered in a remote area of Elephant Butte State Park, N.M. in June 2012

AP Photo/Albuquerque Journal, Roberto Rosales

3/11 Recent archaeologist's discoveries

Scientists discovered the world's oldest face, which belongs to this 419 million-year-old fish - an ancient sea predator that might also re-write the history of our evolution from the seas

4/11 Recent archaeologist's discoveries

An archaeologist discovered a tomb of an intact mummy of the Wari prehispanic culture in Lima's Huaca Pucllana ceremonial complex, at Miraflores district

Reuters

5/11 Recent archaeologist's discoveries

One of the 46 fossils found at the site in southern Chile

Wolfgang Stinnesbeck

6/11 Recent archaeologist's discoveries

Archaeologist James Best holding a Roman skull found during the building of a utility tunnel at Crossrail's Liverpool Street station site, London

PA

7/11 Recent archaeologist's discoveries

In 2012 archaeologists unearthed two skeletons from the Middle Ages pierced through the chest with iron rods to keep them from turning into vampires. They were discovered in the Black Sea town of Sozopol, Bulgaria

AFP/Getty Images

8/11 Recent archaeologist's discoveries

Several horse shoes dating from the 2nd century AD have been found stuck in cart ruts in this area. Archaeologists believe the metal shoes, which were strapped rather than nailed to horses, came off as the animals were led up to a timber bridge over the Walbrook River

PA

9/11 Recent archaeologist's discoveries

An archaeologist digs out a skull from the site of the graveyard of the Bethlehem, or Bedlam, hospital

Reuters

10/11 Recent archaeologist's discoveries

Archaeologists discovered a dinosaur tail in Mexico's desert with the 50 vertebrae of the tail completely intact

AP

11/11 Recent archaeologist's discoveries

Archaeologist found a terracotta warrior at the excavation site inside the No. 1 pit of the Museum of Qin Terracotta Warriors and Horses, on the outskirts of Xi'an, Shaanxi province, in June 2010

© Jason Lee / Reuters
Almost certainly born and bred nearby in London's Bishopsgate area, he joined the parliamentarian army against Charles I at the outbreak of the Civil War in 1645. He became a Leveller, and was elected as an 'agitator' – a representative of the rank and file soldiery.
As a Leveller, he wanted to see virtually universal male suffrage and biennial parliamentary elections – not ideas that were of course accepted either by the royalists or the parliamentarian elite.
In order to break the links between troops with Leveller sympathies and Leveller workers in London, parliamentarian military bosses, probably including Oliver Cromwell himself, ordered that Lockyer and his leftist troops should be sent away from the capital. After Lockyer and his men had refused to comply, Cromwell arrived at the scene and many of the protesters were arrested.
Six were sentenced to death.  Five were pardoned – but Lockyer was executed by firing squad in St. Paul's Cathedral churchyard.
For left-wing London, he became a martyr. Some 4000 Londoners, many defiantly wearing Leveller symbols, attended his funeral at Bedlam.
However, within 80 years, the cemetery was closed down and re-developed. In the mid 18th century, housing for working class Londoners was built on the site and the martyr's last resting place was forgotten. Then in, in 1829, those houses were demolished and Liverpool Street was constructed.
Only now, with the construction of Crossrail, is there a possibility that Lockyer's  long-lost grave might be re-discovered.
The archaeologists are also hoping that they may find another important Leveller grave – that of John Lilburne, the movement's most prominent leader.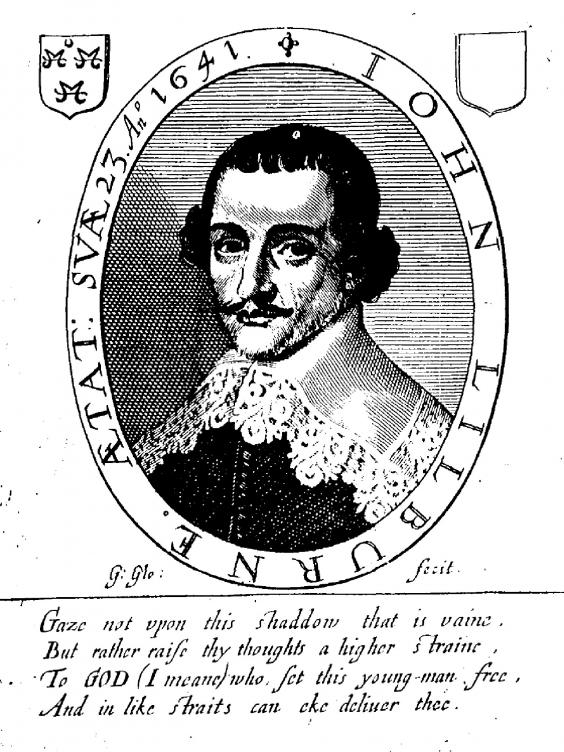 Dying of natural causes at the age of 43, he was buried there in 1657. Known as 'Freeborn John', he was a thorn in the side of both Charles I and Cromwell.  Charles had him flogged, pilloried, gagged and imprisoned, while the Cromwellian authorities had him arrested for high treason, and later  exiled and then imprisoned.
Detailed knowledge as to exactly who lies buried in the cemetery had come to light only over recent months. Crossrail recruited a group of 16 volunteers to scour parish records throughout central London to discover which of those parishes'  16th /17th  century residents had been buried in Bedlam – a graveyard that was created as an 'overflow' cemetery, primarily  for use by poor residents of over 70 parishes who couldn't afford to be interred in their local church's graveyard.
Led by Crossrail archaeologist, Marit Leenstra, the volunteers succeeded in finding the names of 5323 of the 20,000 people interred at Bedlam .
The data collected by them suggests that around 21% of the 20,000 burials may have been bubonic plague victims, that a further 16% died of consumption and that around 13% died as infants (or had been stillborn). Up to 19% appear to have been prisoners.
The osteological analysis of the thousands of skeletons about to be unearthed is likely to transform historians' understanding of early modern London.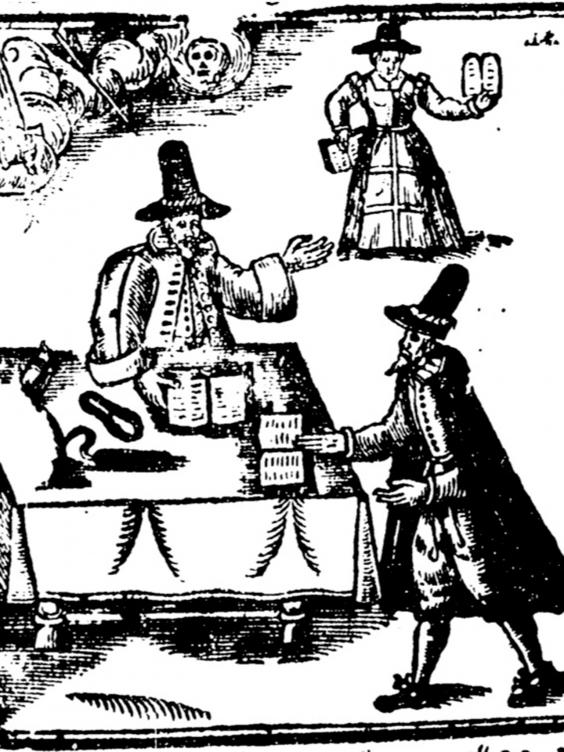 "Because this was a major 16th/17th century London  overflow cemetery, it was mainly used by the capital's poorer inhabitants. The analysis will therefore give us an unprecedented opportunity to learn about working class Londoners' lives at that crucial period in history," said Crossrail's most senior archaeologist, Jay Carver.
Scholars specializing in working class history, see the upcoming excavations at the old Bedlam graveyard as particularly significant.
"This new archaeological and historical research is of great importance as it will illuminate the lives of working class Londoners during two crucial centuries as well as highlighting the tremendous significance of the Leveller phenomenon," said Chris Burgess,  Curator of the Manchester-based People's History Museum, the UK's national museum  dedicated to the struggle for democracy in Britain since the time of the Levellers.
"The Levellers were the beginnings of the movement for wider suffrage in Britain. They represent the genesis of popular English political radicalism – the birth of the first democratic movement in English history," he said.
So that members of the public can access information about potential ancestors buried at Bedlam, Crossrail has now put all 5323 names of known individuals, interred there, online at crossrail.co.uk/bedlamregister