Fossils of sabre-toothed cats, mastodons and mammoths discovered in tar pits in California are being brought to the surface for the first time since the Pleistocene era.
Scientists working at La Brea Tar Pits in Los Angeles are letting visitors watch them as they work recovering bones from the asphalt.
It has preserved everything from large extinct animals to "microfossils" of insects, leaves and wood and plant remains.
When animals got stuck in the sticky tar, predators would follow them in to eat their trapped prey, sealing their own fate.
The asphalt has soaked into the bones, preserving them and turning them black.
Researchers at the George C Page museum built next to the pits are using the latest finds to study global warming.
John Harris, the chief curator, said: "These fossils are a wonderful resource for telling us about the climate change in the past."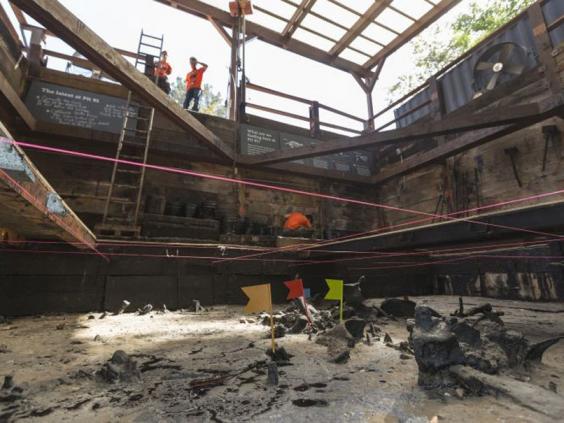 Of the five million fossils uncovered at the tar pits, almost a million came from Pit 91, which visitors can now view.
Most of the museum's excavators are still working on Project 23, an effort to recover fossils found during the construction of a nearby underground garage.
Excavator Laura Tewksbury compared the work to digging for "buried treasure".
Additional reporting by AP
Reuse content