Despite years of conservation efforts,  Australia's Great Barrier Reef continues to be threatened by coastal developments and climate change, according to a new report from the Great Barrier Reef Marine Park Authority (GBRMPA).
"The overall outlook for the Great Barrier Reef is poor, has worsened since 2009 and is expected to further deteriorate in the future," said the report, the first major analysis of the world's largest coral structure for five years.
The reef, which is a Unesco World Heritage Site, stretches for some 2,600km (1,680m) along Australia's east coast and is the world's biggest single structure made by living organisms. It's home to a vast array of species including 600 types of corals, 1625 species of fish and 3000 varieties of molluscs.
The GBRMPA report said that reduction of threats at both regional and local levels were required to improve the reef's capacity to recover, with water pollution from coastal developments and climate change being two of the site's biggest dangers.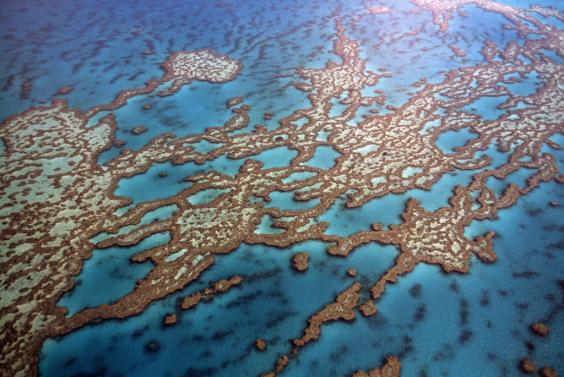 Climate change, which has caused the temperature of the oceans to rise, is eroding the reef through coral bleaching and acidification and was likely to have "far-reaching consequences in the decades to come," according to the GBRMPA.
Following the release of the report, Australia's environment minister Greg Hunt told the ABC that the analysis showed a "mixture of pressure and progress, and the pressure is real. I don't think we should understate that."
Hunt, who has previously stressed that the government's plans to help the reef recover were working, added that especially in the southern region of the reef there were "some real negatives to be honest".
There was some good news in the report, with humpback whales, estuarine crocodiles and loggerhead and green turtles all showing signs of recovery, but other flourishing animals are having a negative effect, with plagues of coral-eating crown-of-thorns starfish fuelled by the flooding of herbicides onto the reef after their use on land.
Coastal development is also cited as a threat to the reef, with sediment dumped into the sea (including the ongoing expansion of Abbot Point port) judged to be an on-going problem, although not nearly as serious as climate change.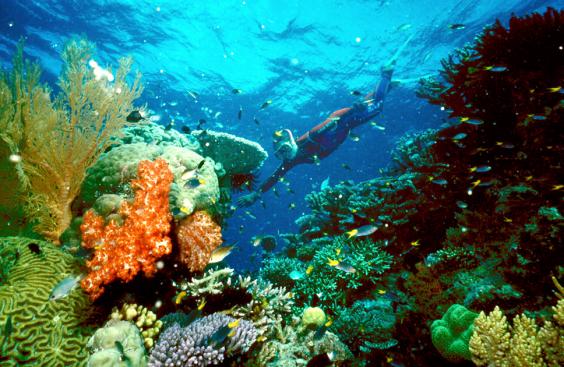 In a statement Hunt said that the report "reinforces that there are no quick fixes and it will take time to turn around the overall health of the reef," adding that the Australian government was "committed to protecting and improving the health of this iconic natural wonder so it can be enjoyed by future generations."
Critics, however, have highlighted the government's continuing investment in various coal-burning energy schemes (including the $15.5bn Carmichael project in Queensland) which will contribute to rising global temperatures and necessitate the expansion of Abbot Point.
Unesco is already threatening to put the Great Barrier Reef on its World Heritage in Danger list and will reach a decision on this in June next year.  
Reuse content