A blue moon was visible around the world last night, leading to some stunning photography of the rare lunar event.
The name blue moon is in fact somewhat of a misnomer as, rather than being literally tinted with the colour, the phenomenon is an additional full moon that appears on top of the monthly regular. We won't have to wait too long for the next full moon, that's 14 August, but it will be 2018 before the next blue moon comes around.
Here are some of the most stunning images from last night's event from all around the world: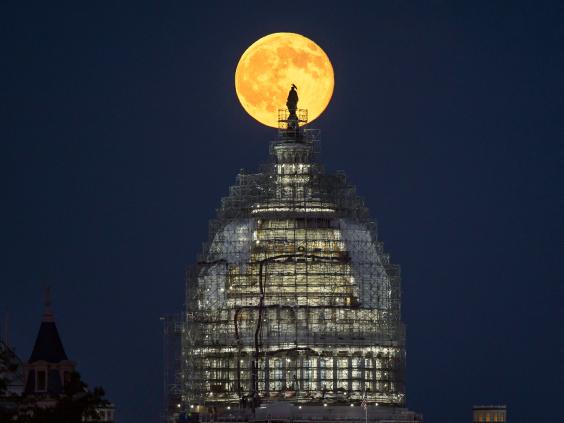 The blue moon rises over Washington's US Capitol Building.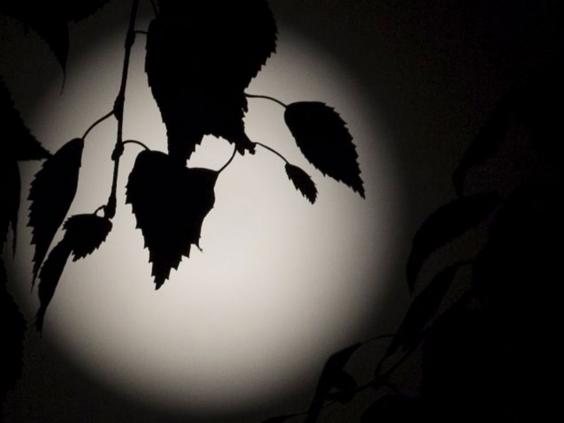 Leaves silhouetted against the blue moon in London.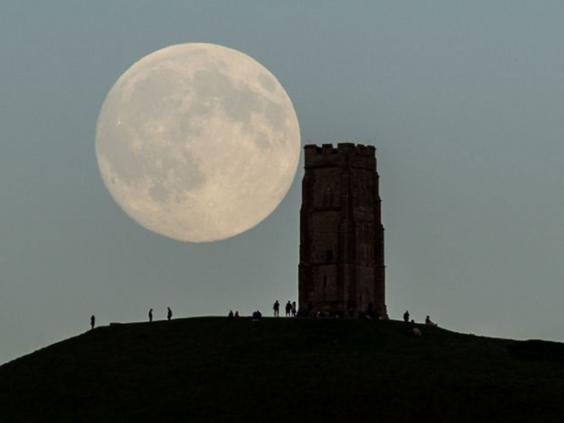 Lunar enthusiasts clambered up to Glastonbury Tor to gain a stunning view.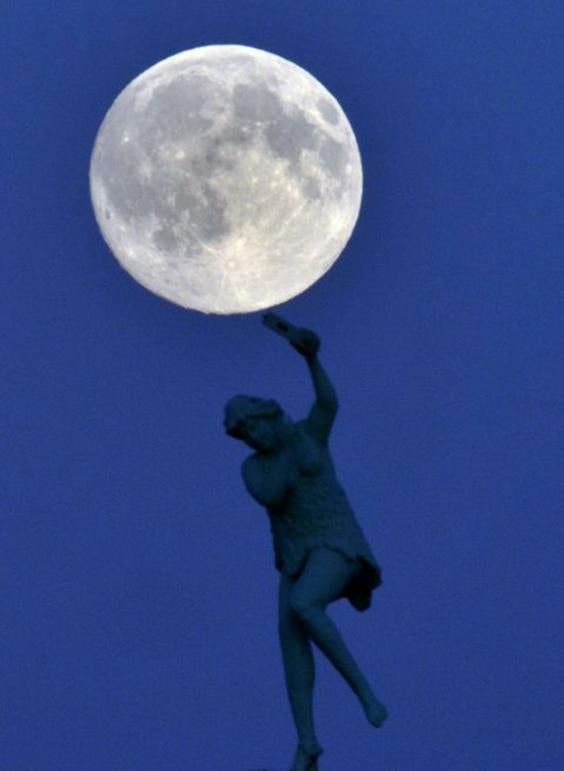 The moon rises over a statue on the Whitely Bay Dome, Tyneside.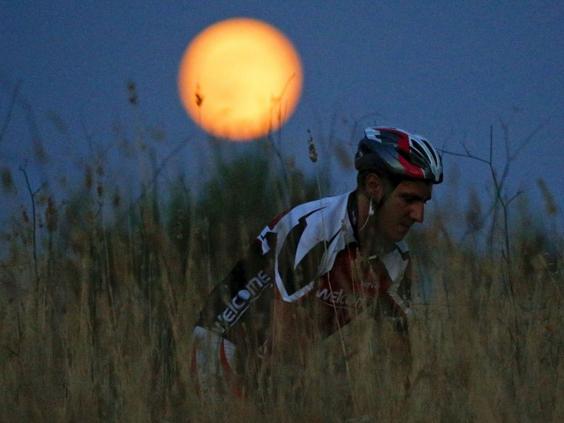 So bright was the blue moon in certain areas that it almost resembled the sun. Seen here over a cyclist in Italy.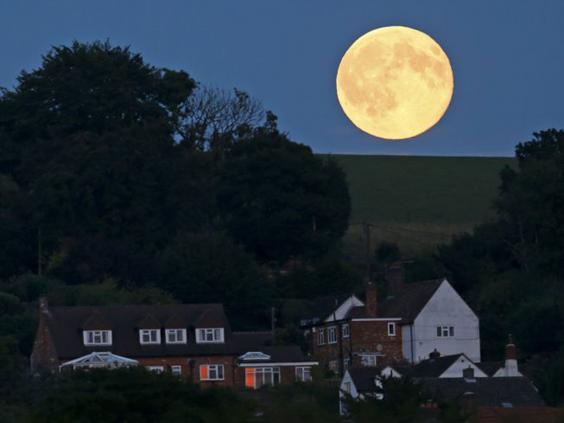 The moon seen over Loosely Row, just outside of Princes Risborough.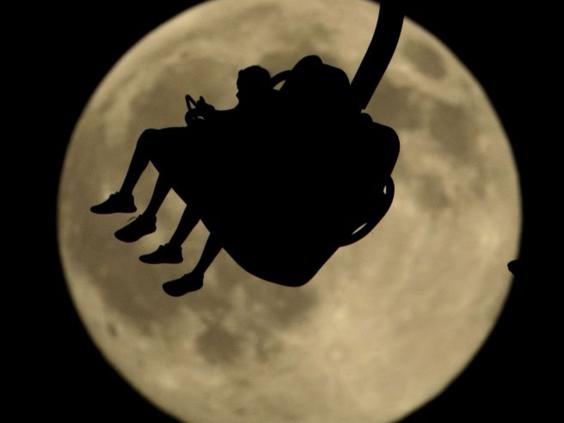 A girl is silhouetted against the moon as she rides an attraction at an amusement park in Kansas City.
Reuse content