In his youth, Albert Einstein spent a year loafing aimlessly. You don't get anywhere by not "wasting" time – something, unfortunately, which the parents of teenagers tend frequently to forget. He was in Pavia. He had joined his family having abandoned his studies in Germany, unable to endure the rigours of his high school there. It was the beginning of the 20th century, and in Italy the beginning of its industrial revolution. His father, an engineer, was installing the first electrical power plants in the Paduan plains.
Albert was reading Kant and attending occasional lectures at the University of Pavia – for pleasure, without being registered there or having to think about exams. It is thus that serious scientists are made.
After this, he registered at the University of Zurich, and immersed himself in the study of physics. A few years later, in 1905, he sent three articles to the most prestigious scientific journal of the period, the Annalen der Physik. Each of these is worthy of a Nobel Prize.
The first shows that atoms really exist. The second lays the first foundation for quantum mechanics. The third presents his first theory of relativity (known today as "special relativity"), the theory which elucidates how time does not pass identically for everyone: identical twins find that they are different in age, if one of them has travelled at speed.
Science News in Pictures
Science News in Pictures
1/95 End of the world fears sparked by 'blood moon' and meteor strike prophecy

Minority Christian groups have predicted the world will end later this month – when they say a 'blood moon' will bring about an apocalyptic meteor strike. Scientists say a 'blood moon' will occur on September 28, when the moon passes into the shadow of the earth cast by the Sun (a lunar eclipse) and appears dim and reddish. Some religious leaders believe that because this is the fourth consecutive lunar eclipse since April 2014, it is part of a "tertrad" - which foretells a meteorite destroying earth and the end of time. Experts at Nasa remain unconvinced

Getty Images

2/95 Nasa-funded project to simulate life on Mars

Six recruits have began the Hawaii Space Exploration Analog and Simulation (HI-SEAS) mission. They will live in the dome, located on barren land in Hawaii, for the next 12 months. Previous HI-SEAS missions have lasted four months and eight months respectively. The Nasa-funded project will allow the organisation to plan for a human mission to the Red Planet, which is expected to take between one and three years. The team will have to survive without fresh air and fresh food. Their diet will include powdered cheese and canned tuna and they will only have a small sleeping cot and desk inside their room

AFP

3/95 Scientists discover how 'obesity gene' works

Scientists have discovered how a key gene related to obesity works when it is faulty - which could signal the future prevention and even cure the health problem. Since 2007 scientists have known that a gene named FTO was related to obesity and people with higher BMIs (Body Mass Index) have been found to carry a variant of this gene. But despite this, it had not been known how or why FTO was related to obesity. Now, researchers at MIT and Harvard Medical School believe they have discovered that a faulty version of this gene causes energy from food to become stored as fat in the body rather than be burned, contributing to obesity

Getty Images

4/95 Asteroid 'headed to destroy Earth' almost certainly isn't real

Conspiracy theorists and others keep saying that we are going to be killed by an asteroid, and Nasa has been forced to point out that it is very, very unlikely that it's going to happen. News reports of "prophet" Efrain Rodriguez's claim that an asteroid is about to hit Puerto Rico and destroy the Earth resurfaced, ahead of the expected apocalypse sometime between September 15 and 28. But Nasa has already denied that anything is headed for us any time in September

Getty

5/95 Single DNA molecule could store information for a million years

Scientists have developed a way of storing vast quantities of information for up to a million years in a single molecule of DNA. The breakthrough could lead to digital archives of everything from ancient texts to Wikipedia changes being stored in the form of DNA that could in theory survive for hundreds of thousands of years without any loss of data

Rex Features

6/95 51 Eridani b

Astronomers have detected a methane-shrouded world 100 light years away that may hold the key to understanding how planets form in the dust clouds swirling around stars. An instrument mounted on a telescope in Chile that was designed to study "cool" planets beyond the Solar System has found its first Jupiter-like object – a young, gas-filled planet rich in methane. The Gemini Planet Imager (GPI) attached to the Gemini South telescope in the Atacama desert, was built to discover faint, young planets orbiting bright stars – and in its first month of operation it found one

PA

7/95 Genetically-engineered opiates could lead to illicit 'home-brewed' heroin

The chemical precursors for making morphine and heroin have been produced by genetically-engineered microbes rather than poppy plants for the first time, raising the prospect that the most powerful painkillers known to science could be made from scratch in the lab. Currently all natural opiates, such as morphine and codeine, are manufactured from poppy plants farmed under licence. Researchers now believe these farms may one day be replaced by industrial vats of genetically engineered yeast fermenting in sugar solution. However, some scientists have warned that the creation of genetically modified yeast capable of producing morphine precursors could also lead to the illicit "home brewing" of yeast to produce heroin for the illegal drug trade

Rex Features

8/95 'Gene drives'

Government science advisers are expected to investigate a new method of creating "supercharged" genetically modified (GM) organisms that some scientists fear might cause havoc if released without adequate safeguards into the wild. A technology called "gene drives" accelerates the spread of GM genes within populations of fast-reproducing species, such as mosquitoes, and has the potential to prevent the spread of insect-borne diseases and crop pests as well as curb the damage done by invasive species

AFP/Getty

9/95 HD 219134b

Astronomers have discovered the closest rocky planet outside our solar system, which is larger than Earth and a "potential gold mine of science data". Using Nasa's Spitzer Space Telescope, scientists managed to confirm the existence of the planet, in a major milestone in space research. Unfortunately, unlike Kepler 452b, the incredibly Earth-like planet that was discovered recently, this new planet, the catchily-named HD 219134b, is far too close to its star to sustain life

NASA/JPL-Caltech

10/95 'Northern Lights' aurora discovered outside the solar system for the first time

Astronomers found the aurora light display around a brown dwarf 20 light years away. Dr Stuart Littlefair, from the University of Sheffield, told the BBC it was the first confirmed sighting of such a phenomenon

Chuck Carter and Gregg Hallinan/Caltech

11/95 World's oldest sperm is discovered in Antarctica

Scientists from Sweden have found a fossilised cocoon in Antarctica containing the world's oldest sperm. The discovery of the fossilised sperm found inside the walls of a 50 million-year-old worm cocoon has been branded "remarkable" by scientists. The findings, published by The Royal Society, say that the specimen is the oldest animal sperm ever found

Department of Palaeobiology, Swedish Museum of Natural History

12/95 Kepler 452B

Nasa announced discovery of new planet seen as 'close cousin' to Earth. The discovery of what the American space agency said was the nearest thing yet to an "Earth 2.0" was based on the observations of the Kepler space telescope which has been scanning the Milky Way for Earth-like planets since 2009. The telescope had hitherto found more than 1,000 potential candidates but a panel of four eminent scientists, including a British-based astrophysicist, revealed the discovery of Kepler-452b - a "super-Earth" some 1,400 light years away

Nasa

13/95 Velociraptors looked like 'big fluffy birds from hell'

Palaeontologists in China have found a close relative of the Velociraptor that has a well-preserved set of bird-like wings — and may have been just about to evolve into a bird. The skeleton is nearly complete and could offer clues to what Velociraptors actually looked like. Far from the scaly-looking dinosaurs of Jurassic Park, they might instead have looked much weirder — like "big fluffy birds from hell" lead researcher Steve Brusatte told the BBC. The new find has wings with properly-layered feathers, the team reports. Though it is a dinosaur, it looks more like a turkey or vulture

14/95 Nasa releases first picture of the whole Earth taken in 43 years

The picture, which has come from a camera on board the Deep Space Climate Observatory (DSCOVR), is the first picture of the whole Earth that has been seen since 1972. All of the pictures since then have been produced by stitching together different pictures into a full image of the globe. The new picture is a composite, of three separate images, but each of those images showed the whole planet. The camera takes ten images through the colour spectrum — going all the way from ultraviolent to infrared — and to make the new picture Nasa combined the red, green and blue pictures. The photo was taken on July 6, 2015, and mostly shows North and Central America. It was taken by Nasa's Earth Polychromatic Imaging Camera (EPIC), which is a four megapixel camera shooting through a telescope

Nasa

15/95 Researchers find new 'flesh eating' bacteria strain could be spreading worldwide

Scientists have warned that a new strain of a 'flesh-eating' bug is spreading globally, and has contributed to a rise in disease cases in the UK. The group A streptococcus bacteria typically causes relatively minor infections, such as tonsilitis, and is treated readily with antibiotics. However, in severe cases of invasive infection, the bacteria can cause necrotising fasciitis - a condition which destroys and eats away at body tissue, and causes pneumonia and blood poisoning

CHRISTIAN CHARISIUS/AFP/Getty Images

16/95 Hallucigenia

A bizarre extinct creature that has mystified scientists since its 500m-year fossil was first unearthed more than a century ago has finally revealed its teeth – placing it centre stage in the evolution of many complex life-forms living today. Hallucigenia, which owes its name to its unworldly appearance, was so odd that scientists initially confused its top from its bottom and its head from its tail. However, a study has now unequivocally identified its mouth, complete with a fearsome ring of sharp teeth. Researchers from the University of Cambridge have also identified a pair of simple eyes on Hallucigenia's head and have determined that it was a close relative of the last common ancestor of everything from tiny velvet roundworms to huge lobsters

Martin R. Smith

17/95 British astronomers discover five supermassive black holes

Five previously hidden supermassive black holes have been discovered by British astronomers, leading to speculation that the universe could contain millions of the mysterious monsters which chew up everything that comes close to them

PA

18/95 Natural cooling of the Sun will not be enough to save Earth from global warming

There is about a one-in-five chance of the Sun entering the same kind of cooling phase that allowed "frost fairs" to be held on the frozen River Thames 300 years ago – but scientists warned that the next solar transition will not be enough to save the world from global warming

Getty Images

19/95 Medical technology to eliminate need for animal testing

It may look like a simple piece of plastic with a few pretty patterns, but the winner of 2015 London Design Museum's Design of the Year Award is lined with human cells and may revolutionise medical trials, tailoring cures for individuals and cutting out the need for animal testing. "Cell architects" can recreate human organs – such as a living, breathing lung – on a chip to study the effects of pharmaceutical drugs or bacteria on them

AP

20/95 New Horizons Pluto flyby

The New Horizons craft has sent back stunningly detailed pictures of Pluto taken just before it began its historic flyby, only months after Nasa was celebrating seeing the dwarf planet in colour at all. In April, Nasa released pictures showing just two tiny, imprecise dots — Pluto and its largest moon, Charon, though they wouldn't have been recognisable to anyone but experts. Now, the agency has released finely-detailed images of the dwarf planet, showing its geological features and its large, plain "heart"

NASA

21/95 Scientists develop test that can detect every known human virus

The test is based on the rapid and simultaneous detection of the hundreds of different antibodies that the human immune system makes when the body is invaded by viruses ranging from influenza and herpes to HIV and Ebola. Scientists believe the test, called VirScan, can be performed on a single blood sample for about £16, which would radically improve the disease surveillance of large populations as well as being able to look back at the medical history of individual patients in terms of past viral infections.

22/95 Distant cousin to T-Rex found on beach in Wales

The fossilised skeleton of the dog-sized creature, a theropod dinosaur, is described as a cousin of the giant tyrannosaurus rex and is believed to be the earliest specimen of a Jurassic era dinosaur ever to walk the Earth. Described as the "find of a life-time" it was discovered on Lavernock beach near Penarth in the Vale of Glamorgan by two fossil-hunting brothers, Nick and Rob Hanigan after storms in spring 2014.

23/95 Polar Bears kill and eat dolphins for first time

Bears have been seen catching and eating dolphins for the first time ever, after the marine mammals were left stuck in the Arctic Ocean because of global warming. It marks the first time that bears have been seen killing and eating dolphins. Usually, the dolphins only go up north during the warmer summer — but this year they have arrived in spring. The bears catch the dolphins in a similar way to the seals that they usually eat. Both animals keep holes in the ice which they use to come up and breathe from — at which point, if the bear is lucky, it will snatch them up and eat them.

24/95 Amazon Tall Tower Observatory

Now a mast, taller than the Eiffel Tower, has been built deep in the heart of the forest – amid jaguars, snakes and giant trees – to monitor chemical changes in the air that could shed new light on global climate change. The Amazon Tall Tower Observatory (Atto) is the tallest structure in South America. At 1,066ft (325m) – 3ft higher than Paris's structure – its reach will allow researchers to gain a dramatic new perspective

Reuters

25/95 Discovery of 'missing link' between the two main life-forms on Earth

Scientists have discovered a "missing link" between the two main life-forms on earth which could help to explain the evolution of organisms with complex cells like those found in all animals including humans. Until now the division between the simple cells of microbes such as bacteria from the more complicated cells of animals and plants has been so abrupt and absolute that it was difficult to see how one could have evolved from the other. However, researchers have now found a new microbial species that sits between the two branches of life, and which appears to be a living descendent of the last common ancestor of both the simple microbial life-forms and the complex life we see all around us

Corbis

26/95 Robots will 'become lethal'

The US government is developing highly-advanced killer robots and we must decide whether we support or oppose them, a leading computer scientist has said. Lethal autonomous weapons systems, or LAWS, are being developed that could eventually become super-powerful and will not be able to ethically choose who should live or die, Stewart Russell, a professor of computer science at the University of California, Berkeley has warned. In the journal Nature, Russell likened the power to nuclear weapons — and said that just as physicists eventually had to take a position on the use of that technology to kill, so should AI specialists and others

REX FEATURES

27/95 Search for life on Europa

Nasa has picked out the toolbox that it will load up onto a probe and send to one of Jupiter's moons in search of life. The agency hopes that the probe will be able to scour Europa to check whether the thick layer of ice on its surface obscures an ocean, which they hope could contain conditions for living things. It has chosen nine instruments from a shortlist of 33. It includes different kinds of cameras and other sensors that will be able to send back images of the moon's surface and analyse what it's made up of. The probe will also carry a special radar that can penetrate the moon's icy shell. Scientists haven't been able to investigate underneath that layer, and hope that by looking at the depth and content of the ocean that could be beneath they can learn more about whether life is hiding in our solar system

AP

28/95 Early humans migrated out of Africa through Egypt rather than Ethiopia

Early humans migrated out of Africa more than 60,000 years ago through Egypt rather than crossing the shallow sea that separated Ethiopia from the Arabian Peninsula as some archaeologists have suggested, a study of the DNA of modern people has found. Scientists have long argued about which of the two migratory routes the first humans took when they emerged from Africa to colonise the Middle East, Asia and other parts of the globe. Now a study of present-day genomes of north-east Africans suggests the northern route through Egypt and the Sinai was more likely. The study analysed the genomes of 100 Egyptians and 125 Ethiopians and compared their DNA to people currently living in Eurasia and to other parts of Africa. It concluded that the ancient migratory route through the Sinai Peninsula has left its mark on the DNA of people living in Egypt today, scientists said

AP

29/95 Humans will become hybrids by 2030

In the near future, humans' brains will be helped out by nanobot implants that will make us into "hybrids", one of the world's leading thinkers has claimed. Ray Kurzweil, an inventor and director of engineering at Google, said that in the 2030s the implants will help us connect to the cloud, allowing us to pull information from the internet. Information will also be able to sent up over those networks, letting us back up our own brains

Rex

30/95 Mysterious bright spots on Ceres

Nasa scientists have asked the public what the bright spots on the surface of dwarf planet Ceres could be, being no closer to the answer despite the Dawn probe taking the most clear and detailed pictures of the planet ever. The Dawn space probe, which was launched in September 2007, took the pictures of Ceres that show the bright spot from almost 29,000 miles away. The probe is getting closer to being pulled into orbit around the dwarf planet. The pictures show two clear bright spots on the surface of the planet, which is around 590 miles in diameter and made up of rock and ice. Bright spots had been seen on the surface of the planet earlier, but only after the Dawn probe took detailed images, could Nasa scientists see that there were many bright spots close to each other

31/95 One Earth Message to crowdfund our first words to aliens

A crowdfunding project is bidding to commandeer Nasa's Pluto probe and send if off into deep space to meet extraterrestrials with a message from the people Earth. The plan is to upload 150MB of data, contributed by the backers of the One Earth Message campaign, to the tune of around 100 images and about an hour of audio recordings to the New Horizons craft whose current mission is to explore the surface of the dwarf planet and its moon Charon which lie at the furthest reaches of our solar system

Wikimedia

32/95 Strange space signal could explain how matter rather than antimatter filled the universe

The Fermi space telescope has detected high-energy light that scientists claim could give clues to a magnetic field that existed very soon after the big bang. The exact nature of those gamma rays could be proof that there is more matter than anti-matter in the universe, as well as offering a clue to why it came about. Scientists think that, after the big bang, the universe had as much anti-matter in it as it did matter. But now there is very little antimatter around — thankfully for humans, given everything around us is made of matter — but scientists aren't sure how matter came to dominate the universe

NASA/DOE/Fermi LAT Collaboration

33/95 Fusion power

Engineers and scientists are constructing a huge mini-star, which will produce the same reactions that happen in the sun to provide energy for the future. The project, known as Iter, is based in Cadarache, near Aix-en-Provence in southern France. It will weigh three times as much as the Eiffel Tower and be as big as 60 football pitches. Inside the new building will be a nuclear reactor that scientists hope can provide power through nuclear fusion. In doing so it could generate clean, safe energy and reduce reliance on fossil fuels. Earlier this year, the team behind the project appointed a new leader, Bernard Bigot

Getty

34/95 Nano memory cells could let scientists create bionic brains

Scientists have created an electronic memory cell that mimics the way that human brains work, potentially unlocking the possibility of the making bionic brains. The cell can process and store multiple bits of information, like the human brain. Scientists hope that developing it could make for artificial cells that simulate the brain's processes, leading to treatments for neurological conditions and for replica brains that scientists can experiment on. The new cells have been likened to the difference between having an on-off light switch and a dimmer, or the difference between black and white pictures or those with full colour, including shade light and texture. While traditional memory cells for computers can only process one binary thing at a time, the new discovery allows for much more complex memory processes like those found in the brain

Getty

35/95 Sperm has been created in a laboratory for the first time

A company based in in Lyon said they had created human sperm in vitro, a feat which would be a world first. Isabelle Cuoc, the CEO of the Kallistem laboratory, said: "Kallistem is addressing a major issue whose impacts are felt worldwide: the treatment of male infertility. "Our team is the first in the world to have developed the technology required to obtain fully formed spermatozoa [sperm] in vitro with sufficient yield for IVF"

Getty Images

36/95 Water being delivered to other planets in the same way as it was to Earth

Asteroids rich in water are flying around the universe — and could have already kicked off life on other worlds. Scientists have long thought that the water that is so key to life on Earth arrived on the planet on an asteroid. But new research shows that wasn't a one-off, and that water could easily be delivered to other planets like our own and help create an environment for life to form. "Our research has found that, rather than being unique, water-rich asteroids similar to those found in our Solar System appear to be frequent," said lead researcher Dr. Roberto Raddi, of the University of Warwick's Astronomy and Astrophysics Group. "Accordingly, many of planets may have contained a volume of water, comparable to that contained in the Earth"

Getty

37/95 Scientists take first ever picture of thunder

Lightning has long been a favourite of photographers, who can capture the arc of light in stunning detail. But pioneering scientists have captured a 'picture' of the sound that goes along with it, taking the first ever detailed image of thunder. The images are made up of acoustic maps, and are taken using special equipment that can visualise the way that the sound moves in space. By doing so, scientists hope that they can gain a better understanding of the physics behind the phenomenon

UF/FIT/SRI

38/95 Artificial muscles can be made by covering onions in gold

Onions might one day be used to create artificial muscles, after scientists found that painting the vegetable's skins gold makes them stretch and flex like real tissue. The discovery could eventually help scientists create artificial muscles for robots, as well as having uses for healthcare. The discovery works as a result of the unique way that onion skin's cells are put together. Like real muscles, onion skin can stay soft and bendy even when it's contracting — a quality that has been difficult for the makers of previous artificial muscles to emulate. And it does so much more cheaply than previous solutions

Rex images

39/95 Ancient flesh-eating 'penis worm' dragged itself around by its teeth

Scientists have made an important breakthrough in the study of the unfortunately named 'penis worm' species that populated the earth half a billion years ago. Using electron microscopy Cambridge researchers have been able to reconstruct the teeth of penis worms, also known as priapulids, in minute detail – allowing them to better identify other similar species across the world. The creatures, which first emerged during the rapid evolutionary 'Cambrian explosion' period roughly half a billion years ago, were vicious predators able to turn their mouths inside-out and use their teeth to drag themselves forward

University of Cambridge

40/95 Mysterious 'X-Files' sounds heard miles above the Earth

'Alien' sounds have been captured at the edge of space. he hisses and whistles heard in the recordings were captured 22 miles above Earth, by a student last year. The recording equipment was sent up by a graduate student as part of a Nasa project to record sound from the edges of the atmosphere. The microphones picked up "infrasound" — frequencies so low that they can't be heard by human ears. But speeding up the recordings means that the sounds can be heard

Getty

41/95 Gamblers make impulsive bets that theyare likely to lose

Habitual gamblers see things the rest of us don't, which repeatedly leads them to make impulsive bets they are likely to lose, a study has found. Scientists said that people with a pathological gambling habit are more likely than the general public to believe they have seen non-random patterns in the things they are betting on – such as slot machines or roulette wheels. Seeing patterns in things when they are not actually there becomes a toxic cocktail when combined with impulsive behaviour, according to a study comparing gamblers with non-gamblers

Getty

42/95 Astronauts risk brain damage

Astronauts making the journey to Mars could suffer brain damage caused by cosmic rays, a Nasa study has found. Prolonged levels of radiation that astronauts would be exposed to on the two- or three-year round trip to Mars would be so high that they would likely change the structure of neurons in the brain. This inflammation would result in symptoms similar to dementia such as memory loss and a decline in problem solving skills, the study found. This would make exploring a new planet even more difficult

Getty/NASA

43/95 100 million-year-old insect discovered

An extinct cockroach that lived at the same time as the dinosaurs has been found trapped in amber. The fossilised insect, called Manipulator modificaputis, was found in a mine in Myanmar. It was part of a family of cockroaches that actively hunted prey, according to Peter Vršanský from the Geological Institute in Bratislava, Slovakia, and Günter Bechly from the State Museum of Natural History in Stuttgart, Germany, who examined the fossil

Peter Vršanský

44/95 Yi Qi

'Strange wings' bat-like dinosaur fossil has been found after 160 million years as scientists grapple with what this may mean for the evolution of flight. Beijing's Chinese Academy of Sciences found the fossils, discovered in Hebei Province, indicated the dinosaur was small, covered in feathers and possessed a large bone extending from its forearms – appearing to support a wing. It is the first such fossil found and is thought to belong to a previously unknown species of obscure smaller dinosaurs (scansoriopterygids), related to the famous primitive bird, Archaeopteryx

Reuters

45/95 Nasa's Messenger Capsule to smash into Mercury and die

It's been a wild ride for MESSENGER, the NASA spacecraft that has offered mankind its best insight into the mysteries of Mercury. Just 10 feet long and no heavier than a Friesian cow, the tiny ship has traveled 5 billion miles, flown by three planets and completed the first-ever map of the "first rock from the sun." That all comes to a crashing conclusion Thursday, when the ship is due to perish in a massive impact with the planet it so diligently documented, according to the space agency. MESSENGER is about 10 and a half years old. "It's like losing a member of the family," mission head Sean Solomon toldScientific American

Johns Hopkins University Applied Physics Laboratory via AP

46/95 UK to house headquarters of world's biggest radio telescope

A protracted and sometimes bitter battle between Italy and the UK to host the headquarters of the world's biggest radio telescope ended yesterday, as the renowned Jodrell Bank Observatory in Cheshire was given the nod. The Square Kilometre Array (SKA) telescope will be so powerful it will allow scientists to look all the way back to the aftermath of the Big Bang. Although the telescope itself will be based in South Africa and Australia, the headquarters will be crucial to its running, housing the scientists who will control what it observes

Getty Images

47/95 Thousands of dodos died during 'megadrought'

Dodos have long-since been known as one of the unluckier species in the animal kingdom, but a recent study has suggested they didn't have the best time of it even before they were hunted to extinction. An ancient megadrought is thought to be behind the deaths of thousands dodos and giant tortoises which were found in a mass "graveyard" on the tiny paradise of Mauritius, the island to which the dodo was endemic. Many of the island's native species were found dead in a "soup" of poisonous algae and their own faeces, it was reported in the latest issue of The Holocene

Getty Images

48/95 Russian Progress spacecraft plunging towards Earth

An unmanned Russian spacecraft is hurtling back towards Earth after the Russian space agency lost control of the supply ship soon after it was launched to dock with the orbiting International Space Station (ISS). A series of technical problems has hit the 3-tonne Progress cargo ship making it spin out of control, with mission controllers at the Russian space agency in Moscow unable to regain contact with the stricken vessel. It is now likely to burn up as it re-enters the Earth's atmosphere, with little chance of any sizeable debris reaching the ground. A controlled re-entry burn-up happens routinely when Progress cargo vessels are filled with rubbish and waste on their return journey from supplying the ISS

Getty

49/95 Artificially manipulating Arctic climate will fail

Attempts to artificially manipulate the Arctic climate by "whitening" the surface of the ocean in order to reflect sunlight back into space and so mimic the effect of lost sea ice are almost certainly doomed to fail, scientists said. Some researchers have suggested that this radical "geoengineering" approach should be considered in a global emergency if the summer sea ice of the Arctic disappears completely, as climate models predict it will in the coming decades due to global warming

Reuters

50/95 New vegetarian dinosaur discovered in Chile

Dinosaurs come in all shapes and sizes but there has been nothing quite so unusual as a species found in the Patagonian fossil fields of Chile, scientists have said. A study of the 150m-year-old remains of a Tyrannosaurus-like dinosaur showed that although it shares many of the features of its more fearsome carnivorous cousin, it grazed exclusively on plants. Scientists studying the anatomy of Chilesaurus diegosuarezi said that it is the "platypus" of dinosaurs because of its bizarre combination of specialised features normally seen in quite unrelated animals – similar to the egg-laying, fur-covered features of the duck-billed platypus

Gabriel Lío

51/95 Nasa's search for aliens steps up

Nasa is bringing together scientists from a range of different fields to try and search for life on other planets. The Nexus for Exoplanet System Science, or NExSS, will bring together earth scientists, who will look to further understand how planets can support life. They will do so by looking at how our Earth and the planets around us search for life, and use that to understand how viable newly-discovered planets could be as homes for aliens

52/95 Woolly mammoths' genes decoded

Researchers have decoded the DNA of two woolly mammoths, giving further clues to how they died out and leaving us with full instructions of how to put one back together again. The research found that woolly mammoths, which came about around 700,000 years ago, suffered two huge population shocks that each significantly reduced the number of them around. Eventually, mammoths died out after the remaining ones lived on a remote island where they are thought to have declined as a result of inbreeding that led to genetic problems

53/95 Bees are becoming addicted to the pesticides

Bees may have grown addicted to pesticides with similarities to nicotine, significantly harming populations, according to a pair of new studies. In a new study published in the journal Nature, researchers from Newcastle University showed that bees have developed a preference for sugar solutions that were combined with the widely used pesticides imidacloprid and thiamethoxam, indicating that they can grow to be hooked on the chemicals

AFP/Getty Images

54/95 Scientists successfully genetically modify human embryos

Chinese scientists have successfully edited the genes of human embryos for the first time, confirming rumours that secret genetic experiments had been happening in the country and prompting fears that the discovery could lead to a new kind of eugenics. The researchers were able to successfully modify a specific gene responsible for a potentially fatal blood disorder. But they say that problems encountered during the testing mean that it is unlikely to be used more widely in the immediate future

Getty Images

55/95 Global warming

There is a one-in-ten chance of the world being 6C warmer than it is today by 2100 which would lead to cataclysmic changes in the global climate with unimaginable consequences for human civilisation, leading climate researchers have warned in an "Earth Statement". The risk of hitting the highest upper estimate for global warming based on current levels of carbon dioxide emissions is now so high that it is equivalent to tolerating the risk of 10,000 fatal aircraft crashes a day, according to the 17 "Earth League" scientists and economists who have signed the joint statement

PA

56/95 Wi-Fi connected synthetic eyeballs are on the way

We may now live in a world where heart cells that beat on their own are being created in labs and little boys are being fitted with bionic arms that look like those of Iron Man, but the latest foray into biotech is particularly ambitious: fully-functional synthetic eyeballs. Though eyes are such incredibly complex and sensitive organs that Darwin once described them as "absurd", Italian startup MHOX believes it can synthesize versions that would not only correct the eyesight of those with bad vision but augment it beyond normal human standards. "Latest developments in bioprinting and biohacking let us imagine that in the near future it would be possible to easily print organic, functional body parts, allowing the human to replace defected districts or enhance standard performance," lead designer Filippo Nassetti told Dezeen

57/95 Biggest structure in the universe is huge hole

Scientists have found what could be the biggest thing in the universe, and it is a huge cold hole that could fundamentally change our understanding of the universe. A giant "supervoid", 1.8-billion light years wide, could explain a large cold spot in the universe that has been unexplained for more than a decade, scientists say. The Cold Spot was found in 2004 as astronomers looked through a map detailing the make-up of the cosmic microwave background, the radiation left over from the beginning of the universe, but it has been unclear where the cold spot came from until now and caused a problem for scientists looking to model the Big Bang

ESA and the Planck Collaboration

58/95 Human hibernation could become a 'reality'

Since time immemorial, humans have often wished they could curl up and sleep away those cold winter days like their furry friends, but that dream could one day become a reality with scientists investigating new ways for astronauts to hibernate in space. According to Leopold Summerer, the head of the advanced concepts team at the European Space Agency, research could put "some science fiction into the realm of science reality" within our lifetimes. Taking lessons from the techniques used by animal hibernators, sciences are already using some of them in experimental medical therapies such as therapeutic hypothermia, which involves lowering the body's temperature for several days at a time, to help treat people with traumatic brain injuries

Getty Images

59/95 'Golden rice'

The scientists who invented vitamin-enriched "golden rice" will receive a humanitarian award tomorrow from the White House in Washington for developing a staple food that could save the lives of millions of people in the developing world. Golden rice is genetically manipulated to turn on the genes for making beta-carotene, a nutritional precursor the body needs to manufacture its own vitamin A. These genes are switched off in ordinary white rice which can lead to severe vitamin A deficiency causing tens of millions of cases of blindness and death each year, mainly in South East Asia

Getty Images

60/95 Scientists may have explained the earth's mysterious 'hum'

Researchers may have finally solved the reason behind a mysterious "hum" emitted by the earth which has baffled scientists for decades. In the late 1990s seismologists discovered that the world is continually vibrating at very low frequencies, even when there is no earthquake activity. The so-called microseismic activity is generally too faint for humans to detect. Prior theories have included electromagnetic radiation, secret military activity and submarine communications. But now research says that culprits behind this planetary tinnitus are most likely ocean waves. Using computer models of the ocean, wind and seafloor, a scientific team, led by oceanographer Fabrice Ardhuin, found that ocean waves could generate mini seismic waves when they collide

Nasa

61/95 Earth's collision with a Mercury-like planet may have been vital to life flourishing

A massive collision between a Mercury-like planet and the early Earth could have taken place billions of years ago to create the vital planetary conditions that have allowed life to flourish, a study has suggested. An analysis of the elements making up the Earth's crust and mantle suggest that such a collision in the distant past could help to account for the heat of the planet's core. It is this heat that drives the movement of molten iron at the centre of the Earth, which generates the magnetic shield protecting the planet against damaging cosmic radiation

Corbis

62/95 Nasa gets first colour photo of Pluto

This image of Pluto and its largest moon, Charon, was taken by the Ralph color imager aboard NASA's New Horizons spacecraft on April 9 and downlinked to Earth the following day. It is the first color image ever made of the Pluto system by a spacecraft on approach. The image is a preliminary reconstruction, which will be refined later by the New Horizons science team

Nasa

63/95 SpaceX rocket smashes

Elon Musk's SpaceX rocket once again failed to land on a floating platform in the ocean, a move that those behind it hoped would be a step towards reusable space rockets. The rocket flew up to the International Space Station, carrying an espresso machine and other supplies, before heading back down to Earth to land on the floating platform. But the first-stage booster rocket apparently landed too hard on the barge and tipped over

64/95 Forget drones, think moles

While companies such as Amazon are hoping to deliver parcels by air using drones, one British company is exploring the equally high-tech concept of using a vast underground network of pipes in a bid to bypass the UK's ever more congested roads. The idea of underground freight deliveries using magnetic fields for propulsion may sound like something from a mediocre science fiction novel, but it is being taken seriously enough to be given development funds by the Department for the Environment, Food and Rural Affairs. Cambridge-based Mole Solutions is looking at whether its new concept could be used in Northampton. If it decides it could, a small-scale scheme would be piloted in the area and within a few years the ground beneath the town could be criss-crossed with cargo travelling in capsules through subterranean pipelines. The capsules would be powered by electricity, producing magnetic fields that propel them along the pipe

65/95 Water on Mars

A new twist on the idea that there could be water on Mars has emerged from data collected by the Nasa Curiosity rover indicating that liquid brine may be ubiquitous across the surface of the Red Planet. Scientists have detected the presence of a chemical substance in the Martian soil that absorbs water vapour from the atmosphere to form a brine that keeps being a liquid even when temperatures on the planet fall below the freezing point of water. Although liquid water is deemed essential for life, the researchers said the discovery has no immediate implications for the possible existence of microbial life forms on Mars as cosmic radiation bombarding its surface would make be it too hazardous for living organisms to survive

Getty Images

66/95 'Human cruise control'

A new technology uses electrodes to lead people in the right direction, zapping their legs to encourage them to go in the right direction. The invention could be used to allow people to navigate without having to always look down at a map or phone, and could help sportspeople, firefighters, older people who are lost and others to find their way. The technology works by stimulating a muscle that runs from the inside of the knee to the top of the thigh. When that muscle — the sartorius, the longest in the body — is twinged as people walk, it gives a soft guidance that they should walk in that direction

Getty

67/95 Space radio waves align in mysterious mathematical pattern, could be produced by alien technology

Blitzars, which last only about a millisecond, have been detected by telescopes since about 2001 and have been heard ten times since. And nobody really knows where they come from, or why they happen. But a new study has found that the bursts line up in a way that is not explained by existing physics, reports the New Scientist. Scientists tried to work out how far the bursts have travelled through space to get to us, using "dispersion measures". That looks at how the radiowaves that are being sent get scattered as they travel through space — the higher the dispersion measure, the further that radiowaves seem to have been sent before they arrived. All of the ten bursts that have been detected so far have dispersion measures that line up as multiples of a single number: 187.5. The chances of them doing so are 5 in 10,000, the scientists behind the study claim

Christoph Malin / European Southern Observatory

68/95 Scientists develop mechanical spring-loaded leg brace to improve walking

Tests have shown the spring-loaded brace worn on the lower half of the leg can improve walking efficiency by about 7 per cent, which is equivalent to removing a 4kg (9lb) load from someone's backpack, the researchers said. The inventors of the "exoskeleton" device said that it boosts the performance of the calf muscles and the Achilles tendon by absorbing small amounts of energy when the foot hits the ground, releasing it again when the foot is lifted through the air

69/95 Scientists decipher the secrets of gibbon 'speech'

Scientists have deciphered the secrets of gibbon "speech" – discovering that the apes are sophisticated communicators employing a range of more than 450 different calls to talk to their companions. The research is so significant that it could provide clues on the evolution of human speech and also suggests that other animal species could speak a more precise language than has been previously thought, according to lead author Dr Esther Clarke of Durham University. Her study found that gibbons produce different categories of "hoo" calls – relatively quiet sounds that are distinct from their more melodic "song" calls. These categories of call allow the animals to distinguish when their fellow gibbons are foraging for food, alerting them to distant noises or warning others about the presence of predators

Getty Images

70/95 Europeans evolved to have white skin around 8,000 years ago

Europeans have not always been light skinned, and Caucasians are in fact a fairly new development on the continent, relatively speaking. According to a new study reported in Science Magazine, it has been found that Caucasions are the product of "a patchwork of evolution in different places" across Europe, while scientist have discovered three genes that produce light skin – both of which have played a part in the lightening of Europeans' skin colour over the past 8,000 years

Rex

71/95 The Brontosaurus has been officially classed as a dinosaur again

The Brontosaurus, known fondly as one of the largest creatures to have ever walked the planet while having had one of the smallest brains of all the dinosaurs, is back. The creature is still extinct, but it has now been re-classified as a dinosaur after being sent into exile by the scientific community. Despite the Brontosaurus being widely labelled a dinosaur, experts as far back as 1903 have believed the label was given to the huge creature incorrectly – much the same as when Pluto was declassified to little more than a dwarf planet in 2006 - except the Brontosaurus's declassification was less well known about

Commons Wikimedia / Charles R Knight

72/95 Asteroid 2014-YB35

An asteroid that is 1,000-metres wide is set to skim past Earth, travelling at more than 23,000 mph. The rock, named 2014-YB35, will pass by relatively close to Earth at the end of March 2015. But that is 2.8 million miles away, 11.7 times further away than the moon. It will also be much further away than the latest near miss, in January. That was close enough for amateur astronomers to see with binoculars — a mere 745,000 miles away

NASA, ESA, M.A. Garlick (space-art.co.uk), University of Warwick, and University of Cambridge.

73/95 Collapse of the universe is 'imminent'

The universe will collapse sooner than expected — and is, relative to the life of the universe, "imminent". But thankfully it won't happen for the next few tens of billions of years. Then, all of the matter in the universe will stop expanding and instead start collapsing in on itself, destroying all of it. Two scientists have proposed a new theory of the mechanism that will force the universe to do so and a study of its implications, which could explain the dark energy that is thought to exist in the universe. Though the study revises our understanding of how the universe could end, it is more significant in its proposals about that dark energy, according to Phys.org, which reported the study

Nasa

74/95 Astrological signs are almost all wrong

Almost nobody was born under the sign they think they are, as the astrological calendar has failed to be updated as our position in relation to the stars has changed. The constellations have drifted out by a whole month, it was revealed on the BBC's Stargazing Live. Since the zodiac was created over 2,000 years ago, the wobbling effect of the Earth caused by the moon and the sun has meant that the stars that are above us have shifted

75/95 Woolly mammoth could be revived

Scientists have spliced DNA from the woolly mammoth into living elephant cells, opening up the possibility of bringing back the long extinct animal. Over 3,000 years after the mammoth went extinct, scientists have successfully brought to live mammoth cells in a lab. Scientists have replicated the genes that make elephants different from mammoths — their hairiness, bigger ears and fat beneath their skin — and successfully inserted them into an elephant's code

KIRILL KUDRYAVTSEV | AFP | Getty Images

76/95 Arctic sea ice was at its smallest size this winter since records began

The ice floating on the Arctic Ocean around the North Pole measured only 14.54 million square kms (5.61 million square miles), which is slightly bigger than Canada, when it reached its annual maximum extent on 25 February this year. "This year's maximum ice extent was the lowest in the satellite record, with below-average ice conditions everywhere except in the Labrador Sea and Davis Strait," the US National Snow and Ice Data Center (NSIDC) said in a statement

Joe Raedle/Getty Images

77/95 20 March 2015 saw three rare celestial events - Solar eclipse, Supermoon, Spring equinox

As the eclipse plunged the UK and other places into darkness, two other rare if less spectacular celestial events happened: a Supermoon and the Spring equinox. A Supermoon, or perigee moon, happens when the full or new moon does its closest fly-by of the Earth, making it look bigger than it normally does. And the spring equinox refers to the time of the year when the day and night are of equal duration, mid-way between the longest and shortest days. The solar eclipse refers to a phenomenon where the sun and moon line up, so that the latter obscures the former. And while it wasn't affected by the two other events, it is rare that the three events happen even individually

78/95 'Sparklemuffin' and 'Skeletorus'

Two new spider species have been discovered by the US university graduate student in southeast Queensland. Nicknamed 'Sparklemuffin' and 'Skeletorus', the new species may challenge your preconceptions of the creepy crawly species

Jurgen Otto

79/95 Life came to Earth on a meteorite

Life on earth has long been a mystery, since the building blocks appear to have landed on the planet with no real explanation of how they got there. But a scientist has proposed one — those mysterious building blocks arrived here by crashing down with a meteorite. Life must have begun with a genetic molecule, like DNA or RNA, that would be able to store the instructions needed to make proteins, which do the work of keeping life happening. But the cells that are around now can't make DNA without proteins. Each relies on the other, and scientists have been unable to tell which arrived first

Getty Images

80/95 Londoners to participate in huge genetic study

Tens of thousands of ethnic-minority inhabitants of East London are being asked to take part in Britain's first large-scale study of community genetics to understand the role of genes in sickness and in health. Eligible participants will be health individuals from Bangladeshi or Pakistani backgrounds who will be asked whether their own parents are closely related as part of research into the genetic effects of intermarriages within the same family, scientists said. However, the researchers behind the £4m project emphasised that the personal information collected by the study will be kept secure and there will be no attempt to influence the cultural practice among some communities of marriage between first cousins or other close relatives

Getty Images

81/95 Nasa tests most powerful rocket ever made

Nasa has successfully tested the most powerful rocket ever made, which it hopes will one day carry humans to Mars and onto an asteroid. The Space Launch System (SLS) represents the first time in decades that Nasa has made a rocket anything like as powerful. It was successfully fired lying down in the Utah desert, the first of two tests before it is sent off to Nasa's Kennedy Space Centre for its first flight

Nasa

82/95 American scientists are trying to genetically modify human eggs

American scientists have attempted to modify the DNA of human egg cells using a new gene-editing technique that could eliminate inherited diseases from subsequent generations of affected families. The research was carried out on ovary cells taken from a woman with inherited ovarian cancer to investigate the possibility of eventually using gene-editing to produce IVF embryos free of the familial disease. The results are yet to be published

AFP/Getty Images

83/95 Gliese 581d

Astronomers have found new evidence of the existence of an Earth-like planet that lies a comparative stone's throw away from our solar system. Discovery of the planet known as GJ 581d was heralded in 2007 but new research cast doubt on the claims, saying data used to find it was probably just misinterpreted signals from stars. Astronomers had used a spectrometer to spot the planet, which measures "wobbles" in the wavelength of light emitted by a star caused as a planet orbits it

QMU

84/95 How chameleons change their colour?

Chameleons rearrange crystals inside special skin cells to change their bright colours, new research has found. The reptiles shift around the cells to change which wavelengths of light are reflected by their skin, Swiss researchers have found. They tune a complicated collection of tiny crystals that are in skin cells called iridophores to choose how they will appear. As well as creating the bright and luminous colours often seen on chameleons, the cells also help the animals keep cool. A second layer of iridophores, beneath the ones that choose colour, have bigger crystals to reflect back infrared light

RALF HIRSCHBERGER/AFP/Getty Images

85/95 Tiny mollusc on beach could hold key to augmented reality

A tiny mollusc found on British shores may hold the secret to developing an "augmented version" of reality – a discovery that could potentially revolutionise the fledgling world of wearable apps such as Google Glass. The blue-rayed limpet is a finger nail-sized mollusc that lives in kelp beds and is distinguished by the bright blue dotted lines that run in parallel along their translucent shells. Scientists at MIT and Harvard University have now identified two optical structures within the limpet's shell that give its blue-stripped appearance that can be quite brilliant when light hits at the right angle. They say these natural optical structures could be used as a basis for developing colour-selective, controllable, transparent displays that require no internal light source and could be incorporated into glass and windows

Getty Images

86/95 Humans eradicated Neanderthal rivals thanks to early dogs bred from wolves

Dogs were used by humans to gain a competitive edge in hunting that led to the extinction of Neanderthals on the continent 40,000 years ago, Professor Pat Shipman of Pennsylvania State University claims. "We formed an alliance with the wolf and that would have been the end for the Neanderthal," Prof Shipman told The Observer. Her theory challenges the conventional academic wisdom that wolves were only domesticated a mere 10,000 years ago, coinciding with the rise of agriculture. The professor believes that wolves were bred by humans as early as 70,000 years ago, when humans first came to Europe from Africa – leading to the domestic dogs we know today. The theory would solve the mystery of why the dominant Neanderthals in Europe died out a few thousand years after the arrival of humans on the continent, despite having lived in the region for more than 200,000 years

Rex

87/95 New theory could prove how life began and disprove God

A writer on the website of Richard Dawkins' foundation says that the theory has put God "on the ropes" and has "terrified" Christians. It proposes that life did not emerge by accident or luck from a primordial soup and a bolt of lightning. Instead, life itself came about by necessity – it follows from the laws of nature and is as inevitable as rocks rolling downhill. The problem for scientists attempting to understand how life began is understanding how living beings – which tend to be far better at taking energy from the environment and dissipating it as heat – could come about from non-living ones. But a new theory, proposed by a researcher at MIT and first reported in Quanta Magazine, proposes that when a group of atoms is exposed for a long time to a source of energy, it will restructure itself to dissipate more energy. The emergence of life might not be the luck of atoms arranging themselves in the right way, it says, but an inevitable event if the conditions are correct

www.bridgemanart.com

88/95 Mars One mission

Five Britons have got onto a shortlist for a trip to Mars — from which they will probably never return. They are part of a 100 person shortlist for the Mars One mission — a private trip by volunteers to Mars, which will be funded by a reality TV show — which has been whittled down from a list of 202,586 original applicants. The next round will see the contestants go through a training programme, with 40 people being chosen to eventually head to Mars. The five Britons chosen include Maggie Lieu, a Birmingham PhD student who says that she would like to be the first person to have a baby on Mars. The other British people are Hannah Earnshaw, a 23-year-old Durham University PhD student; Ryan MacDonald, who is 21 and an Oxford University student; Alison Rigby, a 35-year-old science lab technician and Clare Weedon, a 27-year-old systems integration manager at Virgin Media

89/95 Limpet teeth are the strongest biological material known to man

Forget spiders' webs; the teeth of tiny limpets are the strongest biological material yet discovered, and could be used to build the cars, boats and planes of the future. And their sheer strength could see them become the basis for a new generation of virtually unbreakable false teeth, according to researchers from the University of Portsmouth. Details of a series of experiments, published in the Royal Society journal Interface today, reveal how the strength of limpet teeth is the highest ever recorded for a biological material, superseding that of spider silk, and comparable to the strongest man-made fibres such as carbon. The teeth of the common limpet, found in seas surrounding Britain and across western Europe, "need to be mechanically robust and avoid catastrophic failure when rasping over rock surfaces during feeding," researchers note in the study, which also involved experts from Queen Mary University London, and the University of Trento, Italy. The teeth were so hard that a diamond saw had to be used to slice them into tiny pieces which were then reduced further in size by being bombarded with atoms from an ion beam. The widths of the resulting samples were 100 times smaller than the diameter of a human hair

Fotosearch

90/95 Hadron collider set for triumph 'bigger than Higgs boson'

A sub-atomic particle even more stunning that the Higgs boson could be discovered this year according to scientists working on the Large Hadron Collider (LHC) at Cern. The particle accelerator, which has been shut for maintenance, will restart this spring following an upgrade that will allow it to work at even higher energies than were used for the discovery of the Higgs boson, a fundamental sub-atomic particle that accounts for gravitational attraction. Cern scientists said that the higher energies mean they stand a good chance of discovering supersymmetry, the sub-atomic particles that are symmetrical "twins" of the particles that form the basis of matter. The first supersymmetry particle is likely to be something called a gluino, the symmetric twin of a gluon particle. If the discovery is made it would represent a milestone in the search for the so-called "dark matter" of the Universe, which cannot be seen but is felt by its gravitational force

AFP/Getty

91/95 Adulthood begins at 25

"Kidults" could be a better term for those in their twenties, according to research which suggests that people do not become adults until about 25. The adolescent desires of sensation-seeking and novelty in the brain increase as individuals leave home and fend for themselves, Beatriz Luna, a psychiatrist the Pittsburgh School of Medicine, believes. Previously, such desires were thought to peak at 15, but new studies found that they extend far beyond this age. A key finding is evidence of hyper-activity in a part of the brain known as the striatum, which is stimulated by "rewards" and this continues until the mid-twenties

Getty Images

92/95 Prototype contact lenses that allow wearers to zoom in and out

Scientists are developing new contact lenses that could give wearers superhero-like vision. The revolutionary lenses would allow individuals to zoom in and out, but which may also offer hope to thousands of elderly people suffering from vision loss. The prototype lenses, presented at the American Association for the Advancement of Science's yesterday in San Jose, California, contain tiny aluminium telescopes that would interact with a pair of specially designed glasses to allow you to toggle between normal and 'zoomed in' viewing. The operating instructions tell users to wink the right eye to zoom and the left to zoom out

REX IMAGES

93/95 Plan to broadcast messages to alien

A plan to beam powerful radio messages to possible alien civilisations on distant planets has caused consternation among some scientists who believe it could spell doom for humanity on Earth. Leading figures behind the 50-year-old Search for Extraterrestrial Intelligence (Seti), which uses radio telescopes to listen passively for unnatural signals from space, have now proposed an "active" form of search known as Meti – Messages to Extraterrestrial Intelligence. These signals will be aimed at the parts of the galaxy where Earth-like planets and life may exist, based on the growing number of "exoplanets" beyond our solar system identified by the Kepler space telescope, which include many in the so-called "habitable zone" of a star. However, critics say the proposal betrays the founding principles of Seti, which were about listening rather than transmitting. They fear that sending signals of our existence could lead to visits from malign extraterrestrials intent on doing harm to humans

Getty

94/95 Dinosaurs 'got high on psychedelic fungus'

The discovery of a 100 million-year-old fossilised fungus which had 'poisonous and mind-altering' effects has revealed the possibility that dinosaurs...got high. A preserved piece of ergot, a psychedelic fungus which grew on top of a grass spikelet, has been found in a hunk of amber in Burma – and researchers say that it may well have been nibbled by the prehistoric animals. In the 2015 issue of the scientific journal Palaeodiversity, lead study author George Poinar Jr., a zoology professor at Oregon State University, said that the findings establish "for sure" that grasses like this "were in the Old World 100 million years ago", Live Science reported, rather than evolving after dinosaurs disappeared

95/95 Humans are still evolving despite massive recent lifestyle changes

Humans are still evolving even though modern housing and sanitation, medical science and a rich and varied diet appear to have largely insulated much of the population from the life-or-death struggle of natural selection, a study has found. Falling death rates and a decrease in family size in the western world since the start of the industrial revolution 250 years ago have not prevented Darwinian evolution from exerting its effect on the human gene pool, scientists said

Getty
Einstein became a renowned scientist overnight and received offers of employment from various universities. But something disturbed him: despite its immediate acclaim, his theory of relativity did not fit with what we know about gravity – namely, with how things fall. He came to realise this when writing an article summarising his theory, and began to wonder if the law of "universal gravity" as formulated by the father of physics himself, Isaac Newton, was in need of revision in order to make it compatible with the new concept of relativity. He immersed himself in the problem. It would take 10 years to resolve. Ten years of frenzied study, attempts, errors, confusion, mistaken articles, brilliant ideas, misconceived ideas.
Finally, in November 1915, he committed to print an article giving the complete solution: a new theory of gravity, which he called "the General Theory of Relativity", his masterpiece and the "most beautiful of theories", according to the great Russian physicist Lev Landau.
There are absolute masterpieces which move us intensely: Mozart's Requiem; Homer's Odyssey; the Sistine Chapel; King Lear. To fully appreciate their brilliance may require a long apprenticeship, but the reward is sheer beauty – and not only this, but the opening of our eyes to a new perspective upon the world. Einstein's jewel, the general theory of relativity, is a master-piece of this order.
I remember the excitement I felt when I began to understand something about it. It was summer. I was on a beach at Condofuri in Calabria, immersed in the sunshine of the Hellenic Mediterranean, and in the last year of my university studies. Undistracted by schooling, one studies best during vacations.
I was studying with the help of a book that had been gnawed at the edges by mice, because at night I'd used it to block the holes of these poor creatures in the rather dilapidated, hippie-ish house on an Umbrian hillside where I used to take refuge from the tedium of university classes in Bologna. Every so often I would raise my eyes from the book and look at the glittering sea: it seemed to me that I was actually seeing the curvature of space and time imagined by Einstein. It was as if a friend were whispering into my ear an extraordinary hidden truth, suddenly raising the veil of reality to disclose a simpler, deeper order. Ever since we discovered that the Earth is round and turns like a mad spinning top, we have understood that reality is not as it appears to us; every time we glimpse a new aspect of it, it is a deeply emotional experience. Another veil has fallen.
But among the numerous leaps forward in our understanding that have succeeded each other over the course of history, Einstein's is perhaps unequalled. Why? In the first place because, once you understand how it works, the theory has a breathtaking simplicity.
I'll summarise the idea. Newton had tried to explain why things fall and planets turn. He had imagined the existence of a "force" which draws all material bodies towards one another, and called it "the force of gravity".
How this force was exerted between things distant from each other, without there being anything between them, was unknown – and the great father of modern science was cautious of offering a hypothesis.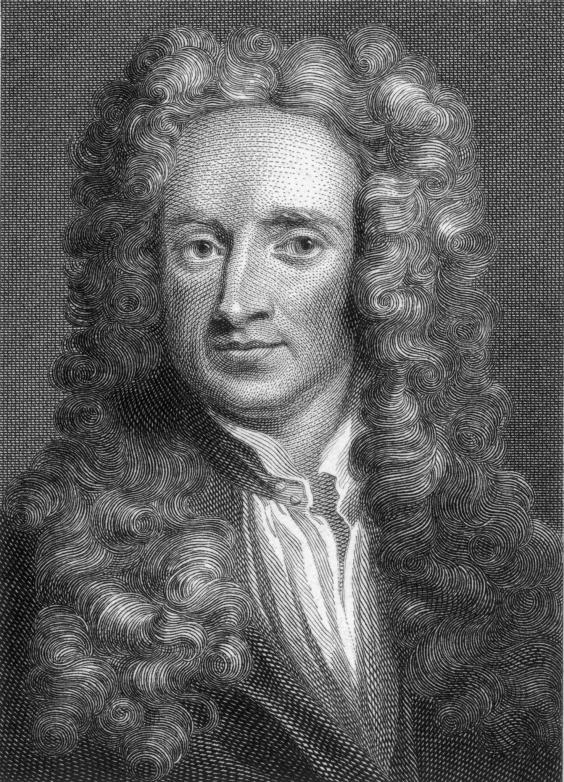 Newton also imagined that bodies moved through space, and that space was a great empty container, a large box which enclosed the universe, an immense structure through which all objects ran true until a force obliged their trajectory to curve. What this "space" was made of, this container of the world he invented, Newton could not say. But a few years before the birth of Einstein, two great British physicists, Michael Faraday and James Maxwell, had added a key ingredient to Newton's cold world: the electromagnetic field. This field is a real entity which, diffused everywhere, carries radio waves, fills space, can vibrate and oscillate like the surface of a lake, and "transports" the electrical force.
Since his youth, Einstein had been fascinated by this electromagnetic field which turned the rotors in the power stations built by his father, and he soon came to understand that gravity, like electricity, must be conveyed by a field as well: a "gravitational field" analogous to the "electrical field" must exist. He aimed at understanding how this gravitational field worked, and how it could be described with equations.
And it is at this point that an extraordinary idea occurred to him, a stroke of pure genius: the gravitational field is not diffused through space; the gravitational field is that space itself. This is the idea of the theory of general relativity. Newton's "space", through which things move, and the "gravitational field" are one and the same.
It's a moment of enlightenment. A momentous simplification of the world: space is no longer something distinct from matter, it is one of the "material" components of the world. An entity that undulates, flexes, curves, twists. We are not contained within an invisible, rigid infrastructure: we are immersed in a gigantic, flexible snail shell. The sun bends space around itself, and the Earth does not turn around it because of a mysterious force but because it is racing directly in a space which inclines, like a marble that rolls in a funnel. There are no mysterious forces generated at the centre of the funnel; it is the curved nature of the walls which causes the marble to roll.
Planets circle around the sun, and things fall, because space curves.
How can we describe this curvature of space? The most outstanding mathematician of the 19th century, Carl Friedrich Gauss, the so-called "prince of mathematicians", had written mathematical formulae to describe two-dimensional undulating surfaces, such as the surfaces of hills. Then he had asked a gifted student of his to generalise the theory to encompass spaces in three or more dimensions. The student in question, Bernhard Riemann, had produced an impressive doctoral thesis of the kind that seems completely useless. The conclusion of Riemann's thesis was that the properties of a curved space are captured by a particular mathematical object which we know today as Riemann's curvature, and indicate with the letter "R". Einstein wrote an equation which says that R is equivalent to the energy of matter. That is to say: space curves where there is matter. That is it. The equation fits into half a line, and there is nothing more. A vision – that space curves – became an equation.
But within this equation there is a teeming universe. And here the magical richness of the theory opens up into a phantasmagorical succession of predictions that resemble the delirious ravings of a madman, but which have all turned out to be true.
To begin with, the equation describes how space bends around a star. Due to this curvature, not only do planets orbit the star, but light stops moving in a straight line and deviates. Einstein predicted that the sun causes light to deviate. In 1919, this deviation was measured, and the prediction verified.
But it isn't only space that curves; time does too. Einstein predicted that time passes more quickly high up than below, nearer to the Earth. This was measured and turned out to be the case. If a man who has lived at sea level meets up with his twin who has lived in the mountains, he will find that his sibling is slightly older than him. And this is just the beginning.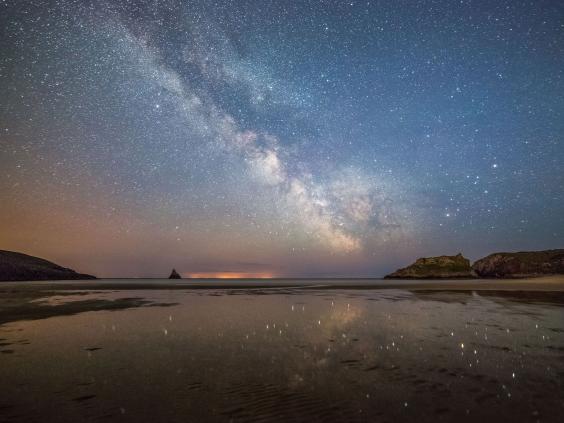 When a large star has burnt up all of its combustible substance (hydrogen), it goes out. What remains is no longer supported by the heat of the combustion and collapses under its own weight, to a point where it bends space to such a degree that it plummets into an actual hole. These are the famous "black holes". When I was studying at university, they were considered to be the barely credible predictions of an esoteric theory. Today, they are observed in the sky in their hundreds, and studied in great detail by astronomers.
But this is still not all. The whole of space can expand and contract. Furthermore, Einstein's equation shows that space cannot stand still; it must be expanding. In 1930, the expansion of the universe was actually observed. The same equation predicts that the expansion ought to have been triggered by the explosion of a young, extremely small and extremely hot universe: by what we now know as the "Big Bang". Once again, no one believed this at first, but the proof mounted up until cosmic background radiation – the diffuse glare that remains from the heat generated by the original explosion – was actually observed in the sky. The prediction arising from Einstein's equation turned out to be correct.
And further still, the theory contends that space moves like the surface of the sea. The effects of these "gravitational waves" are observed in the sky on binary stars, and correspond to the predictions of the theory even to the astonishing precision of one part to one hundred billion. And so forth.
In short, the theory describes a colourful and amazing world where universes explode, space collapses into bottomless holes, time sags and slows near a planet, and the unbounded extensions of interstellar space ripple and sway like the surface of the sea – and all of this, which emerged gradually from my mice-gnawed book, was not a tale told by an idiot in a fit of lunacy, or a hallucination caused by Calabria's burning Mediterranean sun and its dazzling sea. It was reality.
Or better, a glimpse of reality, a little less veiled than our blurred and banal everyday view of it. A reality which seems to be made of the same stuff which our dreams are made of, but which is nevertheless more real than our clouded quotidian dreaming.
All of this is the result of an elementary intuition: that space and gravitational field are the same thing. And of a simple equation which I cannot resist giving here, even though you will almost certainly not be able to decipher it. Though perhaps anyone reading this will still be able to appreciate its wonderful simplicity: Rab − ½ R gab = Tab.
That's it.
You would, of course, need to study and digest Riemann's mathematics in order to master the technique to read and use this equation. It takes a little commitment and effort. But less than is necessary to come to appreciate the rarefied beauty of a late Beethoven string quartet. In both cases, the reward is sheer beauty, and new eyes with which to see the world.
Extracted from 'Seven Brief Lessons in Physics' by Carlo Rovelli, published by Allen Lane on 24 September, priced £9.99. Rovelli is head of the Equipe de Gravité Quantique at the Theoretical Physics Department of Aix-Marseille University