Moderate cannabis use among teenagers may not lead to a lower IQ and poorer exam results, a large study of UK schoolchildren has found.
The study warns however that teenagers who regularly use cannabis, at least 50 times by the age of 15, may tend to do worse in exams.
The Avon Longitudinal Study of Parents and Children followed 2,612 children born in the Bristol area in 1991 and 1992.
Each child had their IQ tested at the ages of eight and again at 15, when they were also given a survey on cannabis use.
Examination results were also looked at as scientists analysed whether cannabis use had affected intellectual and educational performance.
Lead researcher Claire Mokrysz, of University College London, said the findings suggested cannabis "may not have a detrimental effect on cognition", once other related factors, including smoking cigarettes and drinking alcohol, had been taken into account.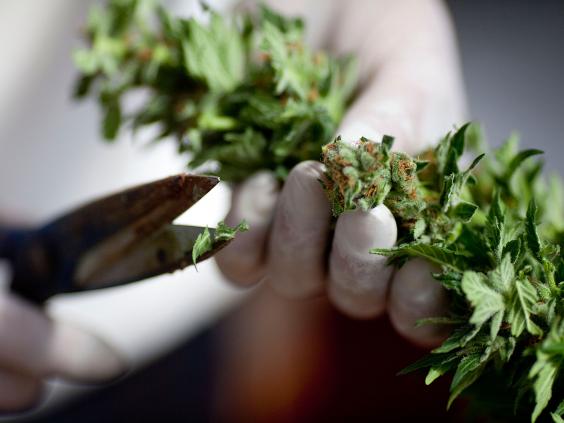 She said: "This may suggest that previous research findings showing poorer cognitive performance in cannabis users may have resulted from the lifestyle, behaviour and personal history typically associated with cannabis use, rather than cannabis use itself.
"People often believe that using cannabis can be very damaging to intellectual ability in the long-term, but it is extremely difficult to separate the direct effects of cannabis from other potential explanations.
"Adolescent cannabis use often goes hand in hand with other drug use, such as alcohol and cigarette smoking, as well as other risky lifestyle choices. It's hard to know what causes what - do kids do badly at school because they are smoking weed, or do they smoke weed because they're doing badly? This study suggests it is not as simple as saying cannabis is the problem.
Cannabis around the world
Cannabis around the world
1/13 Morocco

Farmers destroy cannabis plantations under Moroccan police supervision in the northern Moroccan Larache region, pictured here in 2006

AFP/Getty images

2/13 Colorado

Growing business: Cannabis on sale at River Rock Wellness

Sam Adams

3/13 Oakland

Oaksterdam in Oakland, California, is the world's only university dedicated to the study and cultivation of cannabis

Alain Jocard/AFP/Getty Images

4/13 Seattle

A cannabis smoker marks the start of the new law by the Space Needle in Seattle

Getty Images

5/13 China

Cannabis growing wild in China, where it has been used to treat conditions such as gout and malaria

6/13 Uruguay

Uruguay has voted to make the country the first to legalize marijuana

AFP/Getty

7/13 Colorado

A groundswell of support from the public led to full legalisation in Colorado

Getty Images

8/13 Berlin

A man smokes licenced medicinal marijuana prior to participating in the annual Hemp Parade, or 'Hanfparade', in support of the legalization of marijuana in Germany on August 7, 2010 in Berlin, Germany. The consumption of cannabis in Germany is legal, though all other aspects, including growing, importing or selling it, are not. However, since the introduction of a new law in 2009, the sale and possession of marijuana for licenced medicinal use is legal.

Sean Gallup/Getty Images

9/13 UK

The UK latest figures show 2.3 million people used cannabis in the last year

AP

10/13 Amsterdam

Tourists visiting Amsterdam will not be banned from using the city's famous cannabis cafes

Getty Images

11/13 Merseyside

These 25 cannabis plants, seized in Merseyside police, could have generated a turnover of £40,000 a year

12/13 San Francisco

April 20, 2012: People smoke marijuana joints at 4:20 p.m. as thousands of marijuana advocates gathered at Golden Gate Park in San Francisco, California. The event was held on April 20, a date corresponding with a numerical 4/20 code widely known within the cannabis subculture as a symbol for all things marijuana.

Reuters

13/13 Spain

A cannabis users' association will pay the town of Rasquera more than €600,000 a year for the lease of the land
'This is a potentially important public health message - the belief that cannabis is particularly harmful may detract focus from and awareness of other potentially harmful behaviours. However the finding that heavier cannabis use is linked to marginally worse educational performance is important to note, warranting further investigation.'
The study was presented at the annual congress of the European College of Neuropsychopharmacology (ECNP) in Berlin.
ECNP chairman Professor Guy Goodwin said: 'This is a potentially important study because it suggests that the current focus on the alleged harms of cannabis may be obscuring the fact that its use is often correlated with that of other even more freely available drugs and possibly lifestyle factors. These may be as or more important than cannabis itself.'
Earlier this month a study said almost as many teenagers and young adults smoke cannabis as cigarettes.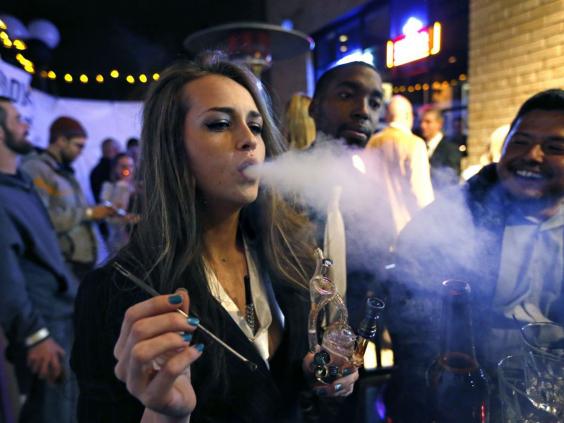 At the time, Professor Wayne Hall, from the National Addiction Centre at King's College London, said the drug's negative effects should not be underestimated after looking at two decades of data.
"Over the past 20 years, we have seen a large increase in the number of people smoking cannabis," he said.
"What's clear is that cannabis, especially when users smoke it regularly and from a young age, can have a detrimental impact on people's mental health." The study, published in the journal Addiction, found that cannabis is less addictive than nicotine, with approximately 9 per cent of users becoming addicted compared to 32 per cent.
But the risk of addiction is higher with teenagers, with one in six who regularly use it becoming dependent and one in ten adults.