Hundreds of thousands of people have offered help, in whatever form they can manage, as the clamour to aid refugees grows.
Facebook groups and online campaigns have sprung up following the publication of a photograph of three-year-old Aylan Kurdi, a dead Syrian boy who washed up on a Turkish beach.
A Google map showing collection and drop off points for donations across the UK and Ireland lists more than 200 locations. But individually people have been trying to make a difference.
Michael Schiewzl has been setting up sim cards for Syrian refugees, allowing them to contact their families once they reach safety.
14 hour work day. 22:30 train home. Activating SIMs and setting up gmail for Syrian refugees. Feeling good. #refugeeswelcome  #fb

— Michael Schieszl (@sheazy84) September 3, 2015
Anthony Trimble, from Dromore, Northern Ireland, has offered his barn to Syrian refugees "indefinitely" after seeing images of Aylan.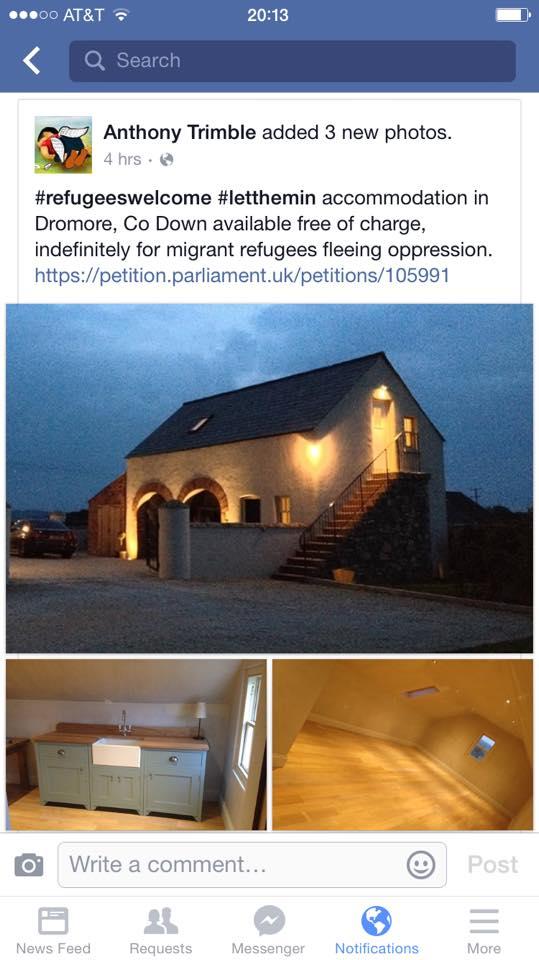 Katie Lou, from Middlesbrough, is banding together with friends to take in refugees. "We are mothers and are absolutely heartbroken for other mothers trying to get their children to safety and them dying as a result," she said.
Rebecca Novell, a councillor from Lancaster, is one of many who set up a Facebook group to collect items for refugees. "My inbox was flooded with people offering their homes to host donations as well as their time to pick things up," she told The Independent.
"Seeing the photo of little Aylan washed up on the beach was a wakeup call in terms of actually doing something," she said.
Victoria, from Basingstoke, has organised a collection for children's clothes in her area. She plans to take the clothes to Kos. "I've never done anything like this before," she admitted.
"I'm a mother, seeing that picture of a toddler drowned broke my heart," she told The Independent.
Organisations have also offered their help. In London, the Finchley Progressive Synagogue is looking for private landlords to take 50 Syrians in Barnet.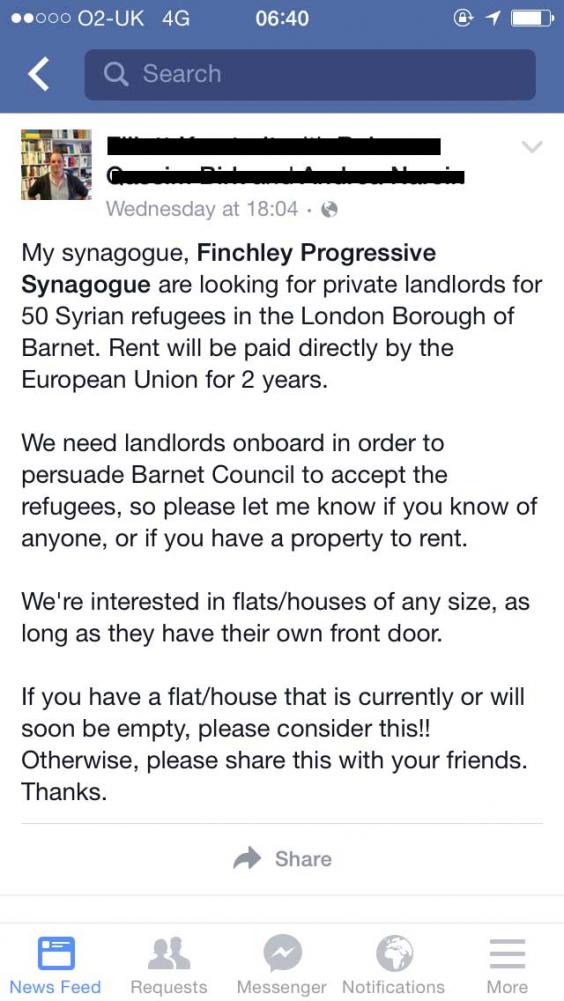 Dulwich Hamlet Football Club has organised a fundraiser for refugees in Calais, with members of the club intending to transport the donations in October.
The offers of help come as The Independent's online petition reached more than 200,000 signatures.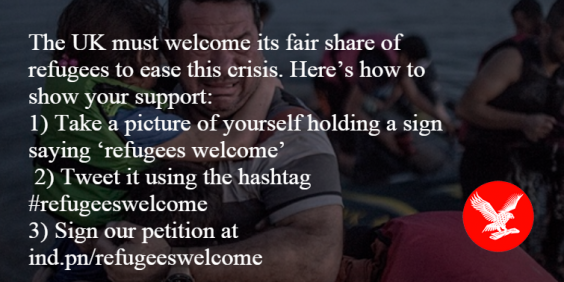 Click here to sign The Independent's change.org petition