The CEO of Alton Towers' parent company told a teenager who had her leg amputated after an accident on The Smiler ride he was planning to reopen it as soon as possible because the company was "losing a lot of money".
Vicky Balch said Nick Varney, the chief executive of Merlin Entertainments, visited her at home this month. She told the Mail on Sunday: "I got upset. I knew they'd want to reopen it, but not so quickly. It's disrespectful.
"This happened to me on their ride so why would they want to reopen it so quickly? It has changed my future – my independence has completely gone and I cry all the time."
Miss Balch, from Preston in Lancashire, said the accident had "changed her life".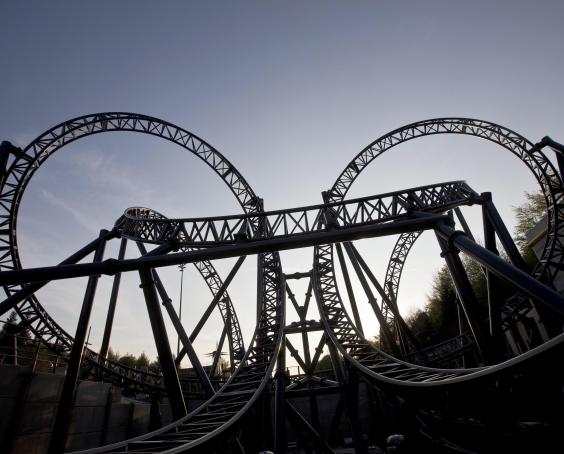 Her mother, Karen Balch, has called for the ride to be torn down. 
She said: "For them to come and talk about lost profits when they're looking at a 20-year-old girl who's lost a leg and had her entire life changed forever is appalling."
Fellow victim Leah Washington, 18, lost her left leg and Joe Pugh, also 18, had both knees smashed in the collision. 
Miss Balch's friend Daniel Thorpe,27, suffered a broken leg and a punctured lung. 
Mr Varney, the CEO of Alton Towers' parent company Merlin Entertainments, said he visited all the seriously inuried victims early in September and only mentioned reopening after being asked but Miss Balch and her mother say he brought it up first. 
He told the Mail: "I genuinely thought that the right thing to do was to meet with each of them individually to explain our main findings and to answer their questions directly.
"In all my conversations I expressed our sincere apology and acceptance of responsibility."
Miss Balch's family has been forced to move to rent a larger house to allow her more mobility and she still needs to have her dressings changed daily.
But its not all bad news, she has recently been signed up by the Models of Diversity agency and will appear at a London fashion show next month. 
Merlin Entertainments has already said it takes full responsibility for the crash and has agreed to pay out compensation to help with "financial hardship and rehabilitation".
Reuse content