Tens of thousands have taken to the streets of London to protest the Conservative government's austerity measures - but despite the seriousness of their message humour abounds in protesters' banners.
The march, believed to be the largest since the election of the Conservative government in May, was organised by the People's Assembly.
Russell Brand, Charlotte Church and Caroline Lucas will address the gathered crowds, with Guardian journalist Owen Jones already speaking.
The demonstration will draw attention to the cuts - some already implented and some in planning - with an especial focus on homelessness, inequality and child poverty.
Social media has been flooded by images and vines of the protesters. We collected our favourite banners so far:
Rocking banner #justicebloc #EndAusterityNow pic.twitter.com/Bjfj8Zrzpg

— Jeinsen Lam (@JeinsenLam) June 20, 2015
Letting dolphins govern has got to be one of the more unusual banners of the day:
And we're off! #EndAusterityNow and now able to see a wider array of banners pic.twitter.com/3dOlmYRlum

— Hari Patience (@Hari_P) June 20, 2015
So this one isn't exactly a 'banner' but we couldn't help but want to include it:
Just bumped into Gideon. #EndAusterityNow pic.twitter.com/Z86uQP60JN

— Peter George Owen (@pgo1980) June 20, 2015
Is this the queue for the foodbank? #endausteritynow #junedemo #imtheretoo pic.twitter.com/osZbu7ApZQ

— Zenscara (@zenscara) June 20, 2015
Anyone up the front? Are you marching already? #EndAusterityNow #Londondemo pic.twitter.com/SSFPKd1uSs

— Isabel Cortes (@Isabel_A_Cortes) June 20, 2015
#EndAusterityNOW And here's @bitoclass with the other side of his placard. Used before but sadly nowt's changed! pic.twitter.com/hykRkH0qV9

— Edith S (@wiilassie) June 20, 2015
One of the banners showcased #EndAusterityNow pic.twitter.com/89RVdT1oDn

— HELEN WHITEHOUSE (@actuallyhelenw) June 20, 2015
Cam-Jong-un. Best sign yet! Haha #EndAusterityNow pic.twitter.com/AZsHqfF7ff

— hannah evelyn (@raisinheart) June 20, 2015
And, obviously, no march would be a protest without some Mean Girls inspired banners:
I have the best placard. Courtesy of @leahfrancis93 #EndAusterityNow #MeanGirlsBloc pic.twitter.com/iskDhKWLlC

— Michael Segalov (@MikeSegalov) June 20, 2015
(These are probably our favourites.)
#meangirlsbloc has the best placards #EndAusterityNow pic.twitter.com/DfHlY5MzvU

— Natalie (@false_dmitry) June 20, 2015
True #EndAusterityNow #AusterityMarch pic.twitter.com/YGzrlIOSd5

— Timothy Powell (@TCP1980) June 20, 2015
Yes mate #EndAusterityNow #MossDef pic.twitter.com/Ggo7I7zLq2

— Rufus Hound (@RufusHound) June 20, 2015
To sum up... #EndAusterityNow pic.twitter.com/wW8Gkm1UKK

— Sam Hunt (@samgolfbaghunt) June 20, 2015
#EndAusterityNow @stephenwhittle @Gabriel_Whittle wish you were here! pic.twitter.com/lMW6blkswS

— Sarah Rutherford (@SarahRutherfor5) June 20, 2015
These images also show the humour on the march. The picture directly below is by artist Kaya Mar (you can see more of his politically-inspired work here).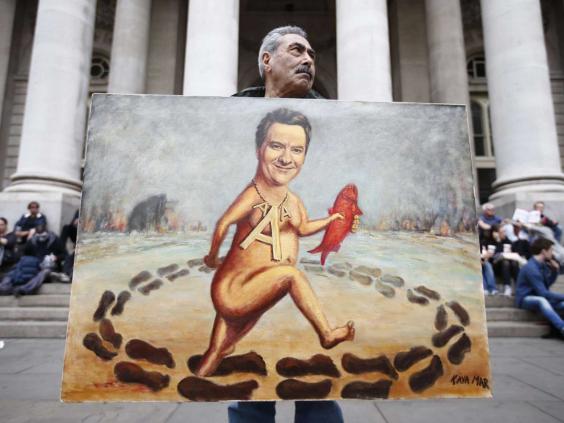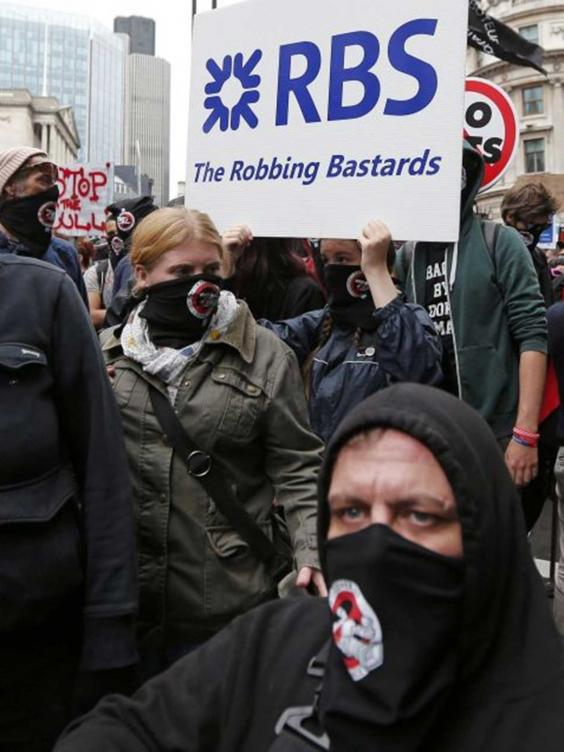 Reuse content