A British soldier, who was involved in the Ebola effort in Sierra Leone, has been found dead in a pool of blood on a pavement in Miami.
Private Shaun Cole is thought to have been in the city to attend the Ultra Music Festival in Florida with friends whilst on leave.
The 22-year-old, from Edinburgh, is thought to have suffered a trauma to his head caused by a blunt instrument.
Police are currently investigating the circumstances surrounding the death of Pte Cole, who served in the 1st Battalion, The Royal Regiment of Scotland (1Scots).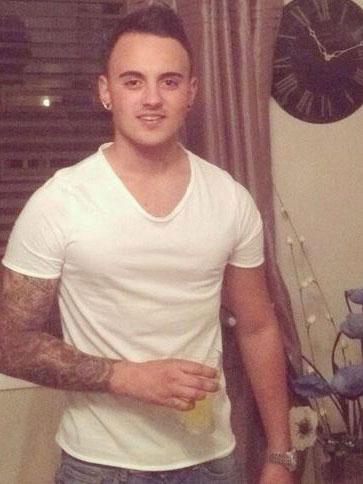 A witness told Miami's Channel 7 News that he had seen the soldier running with blood pouring out of one of his ears before collapsing on the street.
Oscar Aguilera, a Miami resident who found the body, said: "When I saw him not moving and a puddle of blood, yeah, I know he wasn't doing alright."
The body was found right by a CrossFit gym which is visited by Maria Nordlund. She said: "I live around here so I don't feel safe. We need to do something about it. You know, this is very sad."
The Ministry of Defence confirmed that there had been a fatality of a service personnel, and that the circumstances surrounding Private Cole's death were being investigated.
Pte Cole's family paid tribute to young soldier in a statement released through the army:
"It comes with such regret that we have had to say goodbye to an amazing son, brother, grandson, nephew and friend.
"An extremely popular young man, he had a flair for life and was always the life and soul of everyone he was around. He was an incredible young man who had his life taken from him too soon.
"We ask everyone to respect our privacy to grieve."
Pte Cole had recently returned from Sierra Leone where he had been involved in the Ebola aid effort. The 22-year-old also served in Afghanistan.
Commanding officer Lieutenant Colonel Matt Munro said: "The men and women of 1 Scots are shocked and deeply saddened to hear of the death of Private Shaun Cole."
He said that the soldier would be "missed terribly" and that Pte Cole had "achieved an extraordinary amount in a military career that was full of promise but tragically cut short."
Tom Rae, headteacher at Cole's former school, Tynecastle High School, told the BBC: "Shaun is remembered fondly as a helpful, pleasant and hard-working student. He had a good sense of humour and was popular with his peers, the staff, and was a real team player."
Commenting on his Facebook profile, Lloyd Rogers wrote: "RIP unbelievable lad, great guy!"
Gregor McCrum wrote: "Words can't describe the pain we are feeling."
Ultra is an annual outdoor electric music festival that attracts over 100,000 people each year. Acts at this year's festival included Skrillex, Armin Van Buuren and Avicii.
Reuse content