Scottish people around the globe will be celebrating the birthday of national writer Robert Burns with drams of whisky, traditional suppers and recitals of his poetry.
The Bard's life is celebrated with gatherings over dinners of haggis – a savoury dish made from sheep heart, liver and lungs prepared in stomach lining – renditions of his song Auld Lang Syne that is widely sung at New Year's Eve and plenty of cheer and merriment.
Retailers of alcohol are expecting a huge leap in sales today as last year's takings increased by 61 per cent in off-licences and 21 per cent in pubs, according to the Aberdeen Press and Journal.
These figures are in comparison to the first three weekends of the month, that is also known as "Dry January" due to vows to quit drinking after indulging in too much over Christmas.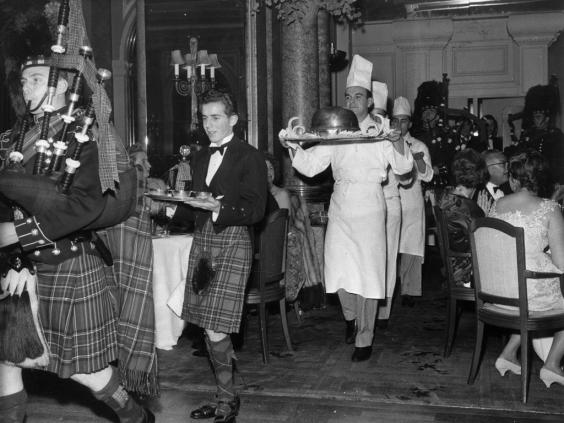 Burns, who wrote more than 550 well-known poems and songs before his death in 1796, mainly focused on political and civil issues that made him into an important Scottish icon for liberalism and socialism.
A traditional Burns Night celebration would start with a host reading the "Address to a Haggis," which is an ode Burns wrote in appreciation of the classic Scottish dish. This is a signal for the feast to begin.
Vegetarians and pescetarians, or those who want to challenge tradition, can opt for haggis made without meat and seafood such as Cullen Skink soup made from smoked haddock in addition to neeps and tatties (mash made from swede and potato).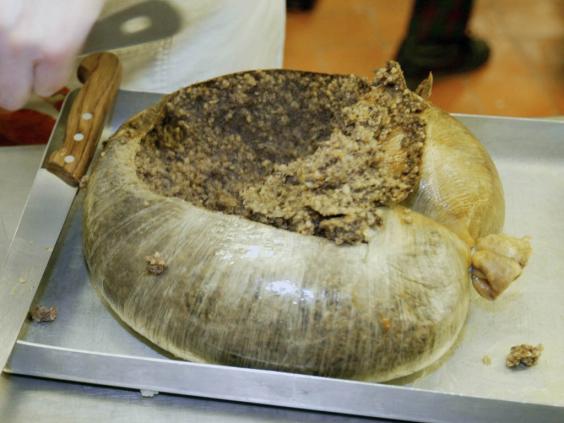 Also known as Rabbie Burns and named the "greatest Scot of all time" by STV in 2009, the poet from Ayrshire died of rheumatic fever at the young age of 37 and his funeral was held on the same day his son Maxwell was born.
His body was transferred from a churchyard grave to a mausoleum in Dumfries where his wife Jean Armour was also laid to rest after her death in 1834.
Although celebrations are mainly held at people's homes with Scots donning their family tartan and decorating with the Saltire flag, many restaurants will also be offering these options on their menus in specially-themed Burns Night dinners.
Bars and pubs are also holding celebrations across the UK with plenty of music and tributes to the Bard.
Reuse content