Hundreds of people ignored the bitter winter chill to queue for hours on Friday morning to buy a copy of the first Charlie Hebdo magazine since its offices were attacked last week in Paris.
Around 200 people lined the streets around the French Bookshop in South Kensington, London, with the store limiting sales to one copy per customer.The Independent joined the queue to find out what had brought people out in the early hours to purchase a magazine with a usual circulation of 40,000.
Police were in attendance and a police officer confirmed that the owner had requested a police presence, adding, "There's been no trouble at all, we're more worried about someone getting run over because of the queue".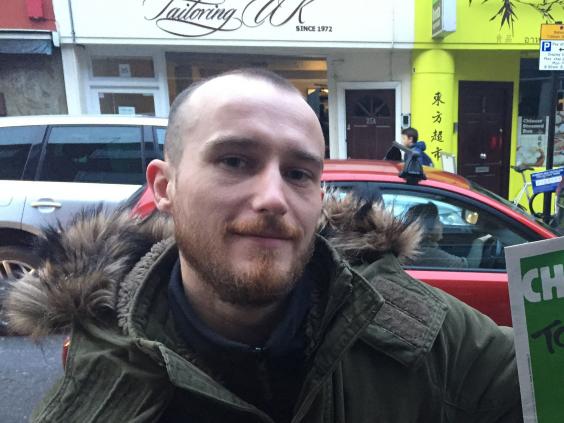 Ian Puddick said "I speak at speaker's corner about free speech. The whole point about terror is to instill fear - I'm here to show it's not working really."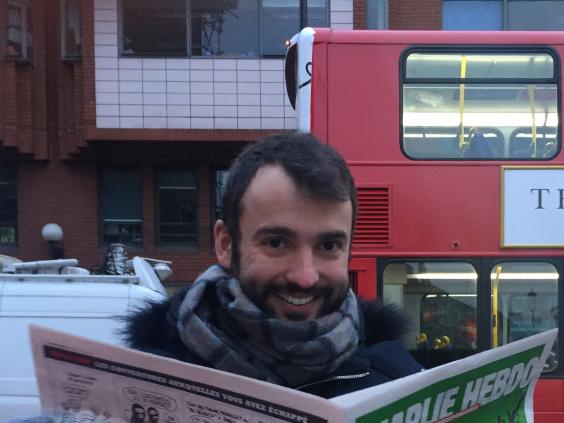 Arnauld, another individual who bought a copy said, "I came out today because there are a lot of occasions where we can stand up for free speech in Western countries. I am French but I couldn't be at the demonstrations on the weekend and I wanted to be part of it."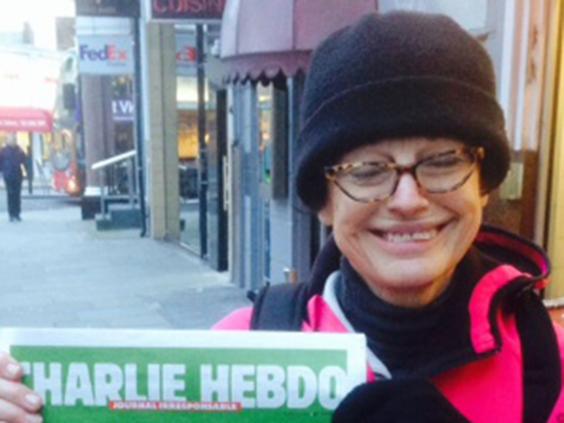 Another purchaser of Hebdo told The Independent that he had been queuing for several hours at the request of his father: "My dad wanted me to get one for him. I got up at 6:30am, an hour before I was meant to."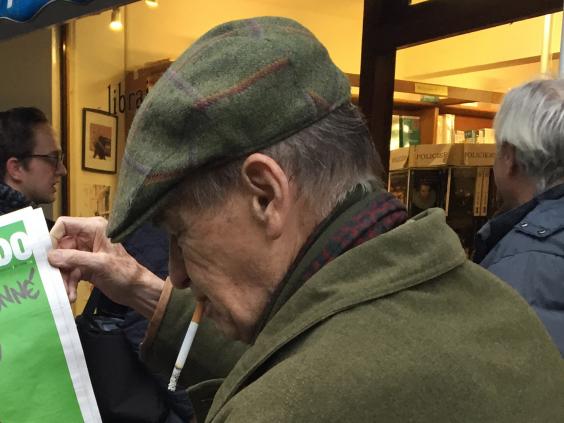 Emmanuel de Wouters said: "I will keep this as a souvenir," he said. "There's been a hell of a lot about this, even the Pope has got involved. I am Belgian and I'm pleased that yesterday we stopped an attack before it happened - it goes to show it could happen anywhere".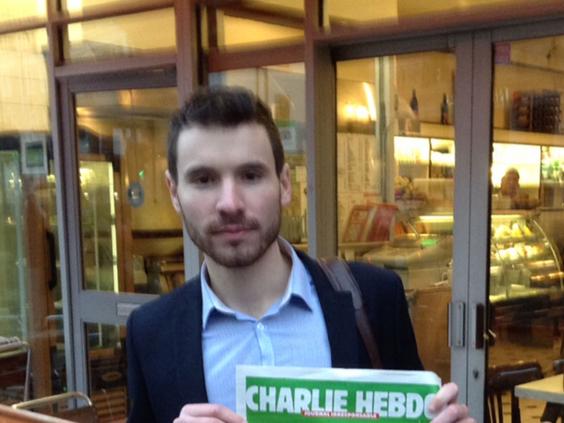 24-year-old Gwen Rivet from the French city of Lyon was one of the last buyers in South Kensington. "What happened in my country was appalling and I want to give my support. Life must go on."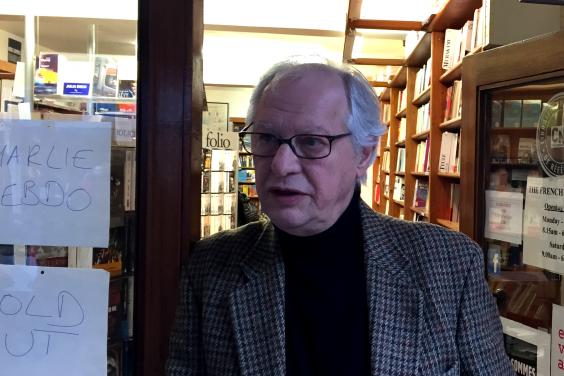 Robert Zaigue, who owns The French Bookshop, said he was not scared by terrorism and that he would continue to go about his business as usual.
"If they want to blow the place up, they'll blow the place up. Those people don't scare me, we're not going to let them scare us".
Reuse content