An 80-year-old pensioner has been jailed for 18 years for organising a revenge acid attack which left his teenage ex-girlfriend with severe injuries.
Mohammed Rafiq, 80, was convicted of causing grievous bodily harm to 19-year-old Vikki Horsman after a three-week trial at Wolverhampton Crown Court.
Ms Horsman suffered serious burns to her neck and face after the corrosive liquid was thrown at her when she answered the door to her home in Tividale, in the West Midlands.
The teenager said she was left with "severe scarring" to her neck and chest and had had to undergo a series of operations, The Birmingham Mail reports.
She had ended her relationship with Rafiq because of his controlling behaviour shortly before the attack took place.
Two other men, Steven Holmes and Shannon Heaps, were convicted of inflicting grievous bodily harm. The pensioner enlisted Holmes and Heaps to carry out the attack and initially claimed he had been a victim.
He was initially believed by police as he suffered minor burns when splashed with the corrosive liquid.
Rafiq's accomplice Holmes, 25, of Queens Avenue, Smethwick, was sentenced to 14 years in prison and 23-year-old Heaps, of Allan Close, was sentenced to 12 years.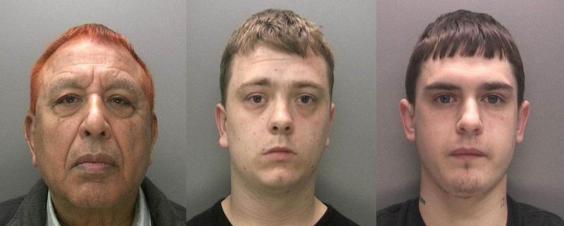 They had denied causing grievous bodily harm but were found guilty by a jury last week and sentenced at Wolverhampton Crown Court on Friday.
Speaking after the trial, Ms Horsman said: "It is not just what everyone can see that causes me pain. The trauma and distress that Rafiq and his accomplices have put me under have left mental scars that I fear will never go away."
Reuse content