Police forces across the UK are ramping up intelligence gathering and putting protection in place for vulnerable communities ahead of a projected spike in hate crime when Theresa May triggers Article 50 next month.
The move follows a dramatic rise in the number of racially and religiously-motivated crimes reported to police following the June referendum result in favour of Brexit, including assaults and arson.
Community groups representing EU nationals in the UK have warned about the potential for an "undercurrent of xenophobia" to spread after the talks with Brussels get underway. The head of the Equality and Human Rights Commission, David Isaac, has also said he is "hugely concerned" about a backlash against European citizens once the Government's EU withdrawal negotiations begin.
In response, the Metropolitan Police, the UK's largest force, said it was initiating a plan to increase intelligence gathering and reassure potential victims of racism and xenophobia.
A spokeswoman said the force had witnessed a steady increase in hate crimes in recent years and acknowledged that "national and world events", such as the activation of Article 50, could act as a "trigger".
"Where we identify a possible trigger event that could result in more hate crime, we instigate a community engagement plan to ensure those in communities who may be victims of hate crime know that we will not tolerate this kind of crime and that we encourage them to report this to the police," she said.
Assistant Chief Constable Mark Hamilton, the National Police Chiefs' Council lead for hate crime, said the organisation had been in touch with European embassies based in the UK over the threat of increased violence.
"We know that national and global events have the potential to trigger short-terms rises in hate crime and we saw this following the EU referendum last year," he told The Independent.
"We have increased the central reporting and monitoring functions to enable us to recognise spikes earlier. This will be used to assess any threats that may arise and inform local police activity."
Police in Scotland said they had reactivated community impact assessments, which will allow the force to more easily investigate hate crimes as well as offering increased protection for at-risk groups.
West Midlands Police said they were "continually reviewing intelligence and community tension".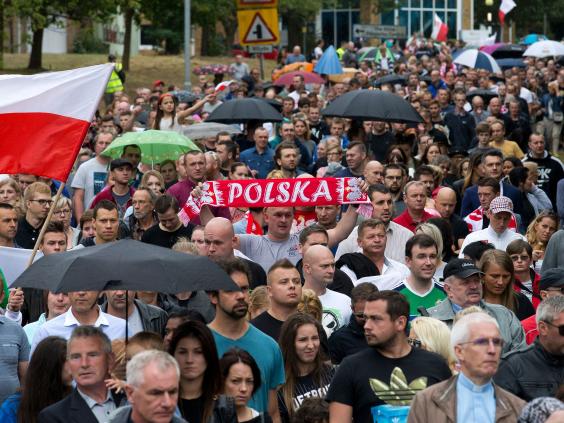 "Should we detect an emerging threat related to the triggering of Article 50 we would intervene swiftly to mitigate that through our officers, partners and communities," Chief Superintendent Chris Johnson. "We have a zero tolerance stance on hate crime and recognise the impact it can have on communities."
A Government Bill giving Theresa May the power to trigger Article 50 cleared the House of Commons last week without any amendments being made, making it likely that the Prime Minister will be able to stick to her timetable of starting the process in early March.
Home Office figures show that hate crimes soared by more than 40 per cent after last year's Brexit vote. In July 2016, police recorded a 41 per cent increase compared to the same month a year earlier.
Data from 31 police forces showed that 1,546 racially or religiously aggravated offences were recorded in the two weeks up to and including the day of the referendum on 23 June. In the fortnight immediately after the poll, the number climbed to 2,241.
In one incident in Telford, Shropshire last year, a student was stabbed in the neck with a smashed drinks bottle "because he was speaking Polish".
Brexit Concerns
Brexit Concerns
1/26 Brexit will put British patients at 'back of the queue' for new drugs

Brexit will put British patients at the "back of the queue" for vital new drugs, the Government has been warned – forcing them to wait up to two years longer A medicines regulator has raised the alarm over a likely decision to pull out of the European Medicines Agency (EMA), as well as the EU itself. ealth Secretary Jeremy Hunt dropped the bombshell , when he said he expected the UK would quit the EMA – because it is subject to rulings by the European Court of Justice.

Getty Images

2/26 London to lose status as 'gateway to Europe' for banks

One of Germany's top banking regulators has warned that London could lose its status as "gateway to Europe" for the banking sector after Britain quits the European trading bloc. Andreas Dombret, who is an executive board member for the Bundesbank—Germany's central bank—told a private meeting of German businesses and banks earlier this week in Frankfurt that even if banking rules were "equivalent" between the UK and the rest of the EU, that was still "miles away from [Britain having] access to the single market", the BBC reports.

Jason Hawkes

3/26 Exodus

The number of financial sector professionals in Britain and continental Europe looking for jobs in Ireland rocketed in the months after the UK voted to leave the European Union

Shutterstock

4/26 Brexit is making FTSE 100 executives richer

Pay packages of many FTSE 100 chief executive officers are partly tied to how well share prices are doing rather than the CEO's performance -- and some stocks are soaring. ritish equities got a boost since the June vote because the likes of Rio Tinto, Smiths Group and WPP generate most sales abroad and earn a fortune when they convert these revenues back into the weakened pound. Sterling's fall also made UK stocks more affordable for overseas investors.

Rex

5/26 Theresa May: UK to leave single market

Theresa May has said the UK "cannot possibly" remain within the European single market, as staying in it would mean "not leaving the EU at all".

Getty

6/26

Lead campaigner Gina Miller and her team outside the High Court

Getty

7/26

Raymond McCord holds up his newly issued Irish passport alongside his British passport outside the High Court in Belfast following a judges dismissal of the UK's first legal challenges to Brexit

PA wire

8/26

SDLP leader Colum Eastwood leaving the High Court in Belfast following a judges dismissal of the UK's first legal challenges to Brexit

PA wire

9/26

Migrants with luggage walk past a graffiti on a wall as they leave the 'Jungle' migrant camp, as part of a major three-day operation planned to clear the camp in Calais

Getty

10/26

Migrants leave messages on their tents in the Jungle migrant camp

Getty

11/26

The Adventist Development and Relief Agency (Adra) which distributes approximately 700 meals daily in the northern Paris camp states that it is noticing a spike in new migrant arrivals this week, potentially linked the the Calais 'jungle' camp closure - with around 1000 meals distributed today

EPA

12/26

Migrant workers pick apples at Stocks Farm in Suckley, Britain

Reuters

13/26

Many farmers across the country are voicing concerns that Brexit could be a dangerous step into the unknown for the farming industry

Getty

14/26

Bank of England governor Mark Carney who said the long-term outlook for the UK economy is positive, but growth was slowing in the wake of the Brexit vote

PA

15/26

The Dow Jones industrial average closed down over 600 points on the news with markets around the globe pluninging

Getty

16/26

Immigration officers deal with each member of the public seeking entry into the United Kingdom but on average, 10 a day are refused entry at this London airport and between 2008 and 2009, 33,100 people were detained at the airport for mainly passport irregularities

Getty

17/26

A number of global investment giants have threatened to move their European operations out of London if Brexit proves to have a negative impact on their businesses

Getty

18/26

Following the possibility of a Brexit the UK would be released from its renewable energy targets under the EU Renewable Energy Directive and from EU state aid restrictions, potentially giving the government more freedom both in the design and phasing out of renewable energy support regimes

Getty

19/26

A woman looking at a chart showing the drop in the pound (Sterling) against the US Dollar in London after Britain voted to leave the EU

Getty

20/26

Young protesters outside the Houses of Parliament in Westminster, to protest against the United Kingdom's decision to leave the EU following the referendum

Getty

21/26

Applications from Northern Ireland citizens for Irish Passports has soared to a record high after the UK Voted in favour of Leaving the EU

Getty

22/26

NFU Vice President Minette Batters with Secretary of State, Andrea Leadsome at the National Farmers Union (NFU) took machinery, produce, farmers and staff to Westminster to encourage Members of Parliament to back British farming, post Brexit

Getty

23/26

The latest reports released by the UK Cabinet Office warn that expats would lose a range of specific rights to live, to work and to access pensions, healthcare and public services. The same reports added that UK citizens abroad would not be able to assume that these rights will be guaranteed in the future

Getty

24/26

A British resident living in Spain asks questions during an informative Brexit talk by the "Brexpats in Spain" group, about Spanish legal issues to become Spanish citizens, at the town hall in Benalmadena, Spain

Reuters

25/26

The collapse of Great Britain appears to have been greatly exaggerated given the late summer crowds visiting city museums, hotels, and other important tourist attractions

Getty

26/26

The U.K. should maintain European Union regulations covering everything from working hours to chemicals until after the government sets out its plans for Brexit, said British manufacturers anxious to avoid a policy vacuum and safeguard access to their biggest export market

Getty
Polish police were also called in to patrol the streets of Harlow in Essex alongside British officers to reassure the public after 40-year-old Polish national Arek Jóźwik was killed in what was believed to be a hate crime.
Wiktor Moszczynski, of the Federation of Poles in Great Britain, said there remained an "anxiety" about a surge in attacks on or around the date Article 50 is invoked, despite the increase in police action.
"If the Brexit negotiations start with a quick settlement of the EU citizens' rights issue it might reduce the tension," said Mr Moszczynski. "If it does not, then there could be more unpleasant incidents.
"An undercurrent of xenophobic and unpleasant comments, mostly verbal, has been reported by Polish families.
"Often these arise in situations involving neighbours or work colleagues or classroom bullies, where there is already an atmosphere of conflict, which is then made more acute by racist comments and threats.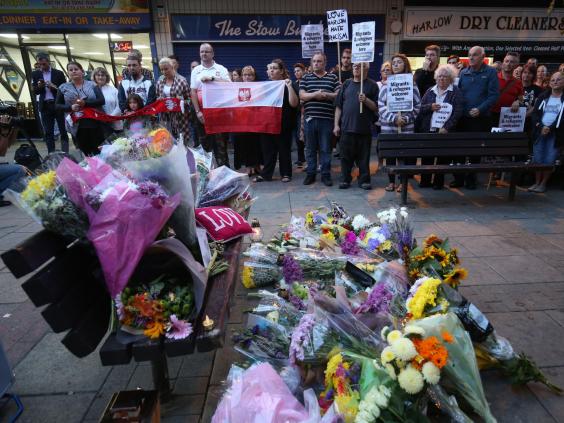 "For the most part these are not reported to the police or to company bosses as Poles prefer to keep their heads low and out of trouble."
David Isaac, head of the Equality and Human Rights Commission, warned of the potential for increased violence. "After the rise in reported hate crime after the referendum, it makes sense to be prepared and plan for any potential spike in hate crimes throughout each point in the process," he told The Independent.
"The triggering of Article 50 is the next major milestone and we must do all we can to ensure people who may feel at risk are supported."
Such is the scale of the problem that the Government has awarded researchers at Cardiff University a £250,000 grant to help monitor Brexit-related hate crime on social media.
Professor Matthew Williams, lead investigator and co-director of the Social Data Science Lab at the university, said: "Hate crimes have been shown to cluster in time and tend to increase, sometimes significantly, in the aftermath of 'trigger' events.
"The referendum on the UK's future in the European Union has galvanised certain prejudiced opinions held by a minority of people, resulting in a spate of hate crimes.
"Many of these crimes are taking place on social media. Over the coming period of uncertainty relating to the form of the UK's exit, decision makers, particularly those responsible for minimising the risk of social disorder through community reassurance, local policing and online governance, will require near-real-time information on the likelihood of escalation of hateful content spread on social media."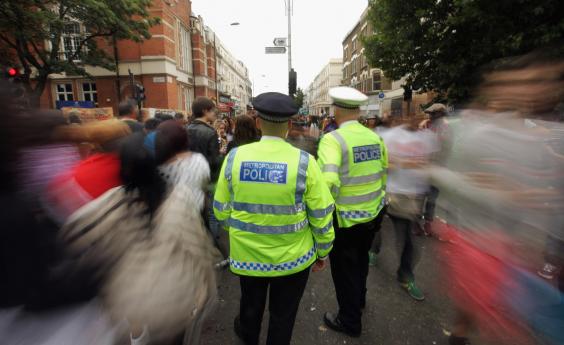 Other forces said they were awaiting instructions from the Home Office on how to address any potential spike in hate crimes once Article 50 is invoked.
But the Government declined to tell The Independent what extra guidance it was giving police forces.
A spokesperson said the deployment of resources was an "operational matter" for local forces, adding: "The Home Secretary has been crystal clear that crime motivated by hostility and prejudice towards any group in society has no place whatsoever in a Britain that works for everyone.
"That is why we have some of the strongest legislation on hate crime in the world."
Reuse content