The chaotic, fractured and inadequate gun control regime covering more than 1.8 million firearms in private hands needs to be overhauled or will result in further massacres, a new report warns.
A damning investigation by the official police inspectorate reveals that some of Britain's biggest police forces have ignored requests to tighten up their licensing programme despite widespread failures revealed following a triple gun murder nearly four years ago.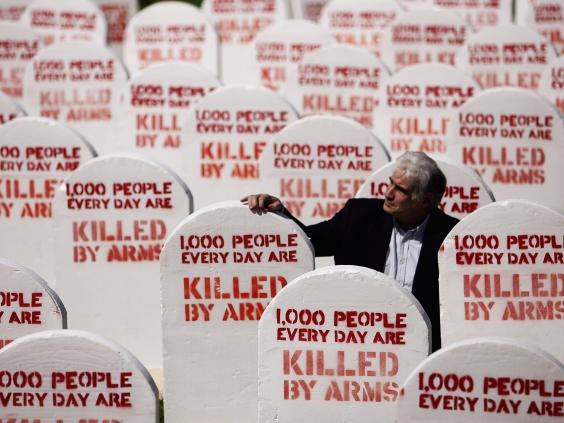 The report, by HM Inspectorate of Constabulary, found that medical checks to weed out unsuitable bus drivers were more rigorous than those aimed at gun owners.
The study also revealed that many owners were holding guns illegally because some forces had failed to properly renew licences that had expired after their five-year terms.
Inspectors found that seven forces had failed to screen their registers for domestic abusers holding gun licences despite a request from a senior officer following the New Year 2012 murders of three women by Michael Atherton using his legally-held gun.
Atherton killed his partner, her sister and her daughter before shooting himself after police returned his confiscated guns with a "stiff warning" following a series of domestic incidents, including one where he threatened to shoot his head off while he was drunk.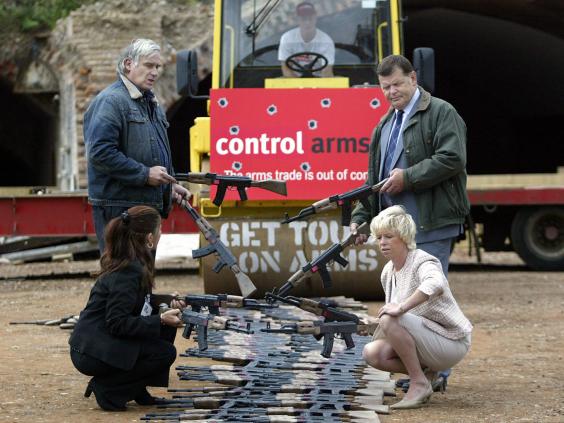 The killings sparked criticisms of Durham police and led to instructions to all forces to review domestic abuse cases on their books in March 2014. Such reviews resulted in 260 licences being revoked. But more than a year later, inspectors found that major forces including the Metropolitan Police, Greater Manchester Police and Merseyside Police, had failed to carry out any review - potentially allowing domestic abusers to remain in possession of firearms.
The famous for and against US gun control
The famous for and against US gun control
1/29 Against: Robert De Niro

Despite the actor being a gun-wielding fast-talker, he told Daily Mail: "There should be more control. It has just gotten out of hand, how easily you can get guns."

2/29 For: Brad Pitt

"America is founded on guns. It;s in out DNA. It's very strange but I feel better having a gun."

Getty Images

3/29 For: Angelina Jolie

"Brad and I are not against having a gun in the house, and we do have one. If anybody comes into my home and tries to hurt my kids, I've no problem shooting them."

AFP/Getty

4/29 For: Johnny Depp

"When I was a kid it was a controlled atmosphere, we weren't shooting at humans - we were shooting at cans and bottles mostly. I will most certainly take my kids out for target practice."

Getty Images

5/29 For: Bruce Willis

"Everyone has a right to bear arms. If you take guns away from legal gun owners, then the only people who have guns are the bad guys."

Getty Images

6/29 For: Clint Eastwood

"I have a very strict gun control policy: if there's a gun around, I want to be in control of it."

Reuters

7/29 For: Whoopi Goldberg

"I'm an NRA member, as you know or probably don't know... I want to know that there's at least some way to prevent folks who are just getting out from mental institutions [from getting guns]."

8/29 For: Vince Vaughn

"Banning guns is like banning forks in an attempt to stop making people fat. Taking away guns, taking away drugs, the booze, it won't rid the world of criminality... I support people having a gun in public full stop, not just in your home."

Getty Images

9/29 For: Donald Trump

"Democrats want to confiscate all guns, which is a dumb idea because only the law-abiding citizens would turn in their guns and the bad guys would be the only ones left armed. The Republicans walk the NRA line and refuse even limited restrictions"

Getty

10/29 Against: Matt Damon

"I actually hate guns. They freak me out."

Rex

11/29 Against: Mark Wahlberg

"Well, I would love it if they could take all the guns away. Unfortunately, you can't do that so you hope that good people in the world have them to protect the people who can't protect themselves."

AP

12/29 Against: Sean Connery

"It is said that a total ban on handguns, including .22s, would take away innocent pleasure from thousands of people. Is that more or less pleasure than watching your child grow up?"

Rex Features

13/29 Against: Arnold Schwarzenegger

"I'm for gun control. I'm a peace-loving guy."

Lionsgate

14/29 Against: Sylvester Stallone

"Until America, door to door, takes every handgun, this is what you're gonna have. It's pathetic. It really is pathetic. It's sad. We're living in the Dark Ages over there."

Getty Images

15/29 Against: Susan Sarandon

"How much more suffering & loss will it take before we better regulate the sale of arms in our country?"

Getty

16/29 Against: Beyonce

Queen B was part of the Demand a Plan campaign against guns after Newton shooting, by appearing in a video alongside a bunch of celebrities.

AP

17/29 Against: Jamie Foxx

A Hollywood gang joined Beyonce in the campaign...

GETTY IMAGES

18/29 Against: Cameron Diaz

Took part in the Demand a Plan campaign.

Getty Images

19/29 Against: Jessica Alba

Took part in the Demand a Plan campaign.

Getty Images

20/29 Against: Jennifer Aniston

Took part in the Demand a Plan campaign.

Jason Merritt | Getty Images

21/29 Against: Jon Hamm

The Mad Men actor also appeared in the video...

22/29 Against: Reese Witherspoon

Took part in the Demand a Plan campaign.

Getty Images

23/29 Against: Ellen DeGeneres

Took part in the Demand a Plan campaign.

Reuters

24/29 Against: Julianne Moore

Took part in the Demand a Plan campaign.

25/29 Against: Selena Gomez

Took part in the Demand a Plan campaign.

GETTY IMAGES

26/29 Against: Peter Dinklage

The Game of Thrones also appeared in the video...

Getty Images

27/29 Against: Zooey Deschanel

alongside the New Girl star.

Getty Images

28/29 Against: Steve Carell

Took part in the Demand a Plan campaign.

Getty Images

29/29 Against: Gwyneth Paltrow

Took part in the Demand a Plan campaign, too.
"We found that, too often, forces are not following the Home Office guidance that is in place, sometimes inexcusably compromising public safety," said Stephen Otter, a former chief constable who led the inspection.
"Lessons from past tragedies have not always been learnt and this fails the victims of those events. Unless things change, we run the risk of further tragedies occurring."
The gun control regime relates to 1.3 million shotguns and more than 500,000 "section 1 firearms" - rifles and other guns - that were not banned under legislation brought in after the 1996 Dunblane massacre.
The number of "section 1 firearms" legally owned in the UK is now at its highest point since records began, increasing by 72.2 percent since 1998.
Britain has some of the strictest rules on gun ownership with owners having to satisfy their local force that they have a good reason to own a weapon and do not pose a threat to public safety. But the report highlighted failures in the regime to enforce and monitor them.
Under the current system, doctors are under no legal obligation to police requests for information about the health of applicants.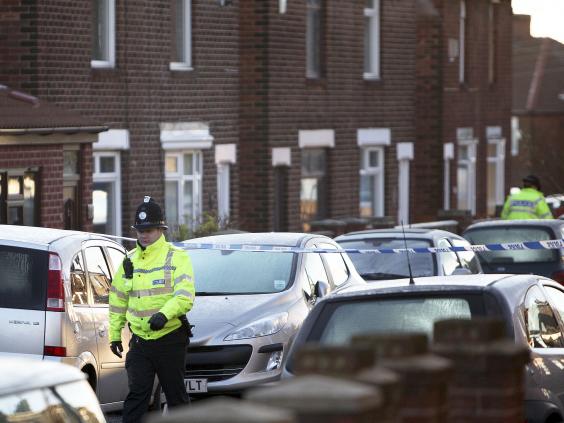 In one case, an Iraqi war veteran was given a firearms certificate in 2008 despite suffering from post-traumatic stress disorder and anger management issues. He did not disclose his issues to the police and his GP did not respond to a standard police request for information. His guns were only taken away after his girlfriend reported his "jealous and controlling" behaviour – just before he assaulted her and he was detained under the Mental Health Act.
The report also found that police had often left gun owners with their weapons even when they were involved in violent behaviour. One man – who used his shotgun to shoot off leaves to prune a tree following a dispute with his local authority – was allowed to keep his gun, and just received a warning from police.
Chief Constable Andy Marsh, the national lead on firearms licensing, said: "The last five years have seen a number of important and significant developments. There's been a lot of work to improve things, but much needs to be done."
"England and Wales are among the safest countries in the world when it comes to the risk posed not only by firearms in general but in particular by legally-held firearms, and the gun-owning community here constitutes an overwhelmingly responsible group of almost three-quarters of a million people."
Case study: Police not informed
Doctors treating Harold Ambrose told him that he should stop driving his car because of his growing dementia – but if they told him that he should hand in his shotgun, they failed to pass on the information to local police. Eighteen months after he was diagnosed with the condition, Mr Ambrose killed his wife, Wendy, with his legally held gun, then turned it on himself. He was 82.
Mr Ambrose had held a shotgun certificate for 27 years before the shootings at his cottage in Essex in May 2014 and had told his doctor. But although he had been diagnosed with Alzheimer's disease and his condition was deteriorating, neither the GP nor the local health trust told Essex Police. The report pointed out that they were under no obligation to do so.
Reuse content