Wales international footballer Ched Evans has been found not guilty of raping a teenager, after a two-week trail at Cardiff Crown Court.
The 27-year-old Chesterfield striker, who fought a five-year battle to clear his name, wept and hugged his partner Natasha Massey following the verdict. 
Defence counsel Judy Khan QC said Evans answered every single question during his police interviews and detectives would never have known about the sex session had it not been for the footballer's honesty.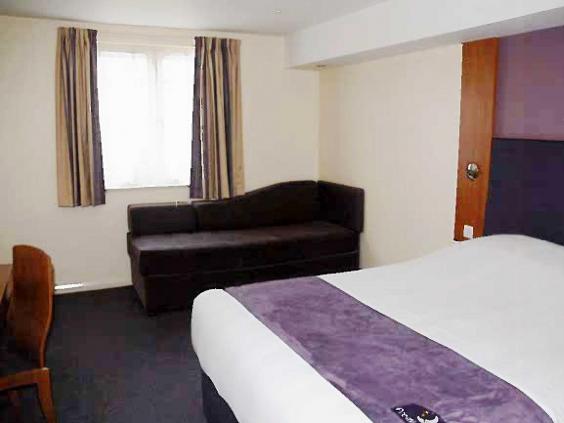 Evans was originally convicted of raping a 19-year-old woman at a Premier Inn near Rhyl in north Wales, in the early hours of 30 May, 2011.
Evans walked into the room where fellow footballer Clayton McDonald was having sex with the woman.
He claimed McDonald asked the woman whether he could join in, to which she replied: "Yes."
He insisted he had consensual sex with the woman before getting up and leaving via a fire exit door after realising he was cheating on his girlfriend.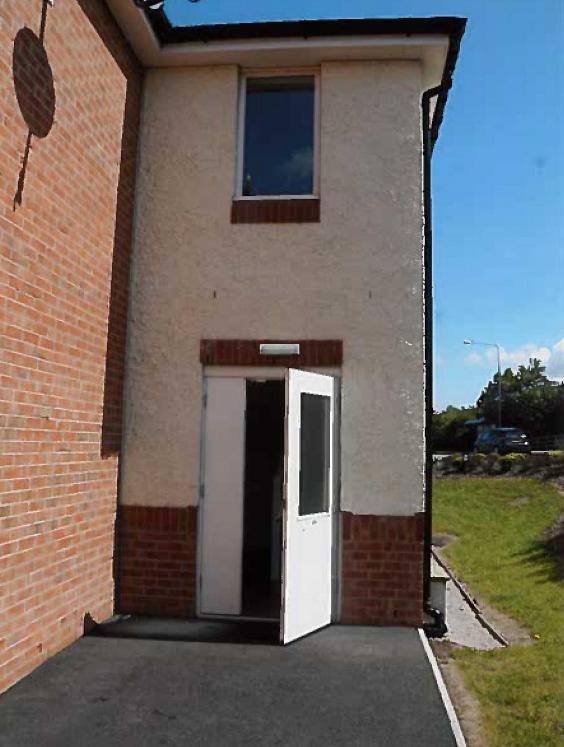 Prosecutors alleged the complainant was too drunk to consent to sex and awoke hours later confused and alone in the room.
He served half of a five-year prison sentence before being released but there was a public outcry when he attempted to return to professional football.
Evans joined League One club Chesterfield after the Court of Appeal quashed his conviction and ordered a retrial earlier this year.
A jury of seven women and five men found Evans not guilty following three hours of deliberations after the eight-day trial at Cardiff Crown Court.
Claps could be heard from the public gallery following the acquittal.
Judge Nicola Davies told the footballer: "Mr Evans you are discharged and you can leave the dock."
After losing his first appeal, Evans' family employed private investigators to gather new evidence about the alleged victim's sex life, a rare move which has been widely condemned.
They spoke to two men who had sex with the 19-year-old woman in the months before she alleged she had been raped by the footballer in May 2011.
Both gave accounts of the woman's sexual preferences that were similar to the description put forward by Evans at his original trial and supported his assertion that she did consent to having sex with him.
Normally in trials involving sexual offences, a complainant's sexual history is not put before a jury.
But Evans' legal team sought permission under Section 41 of the Youth Justice and Criminal Evidence Act to question the complainant at his new trial about the statements the two men had made.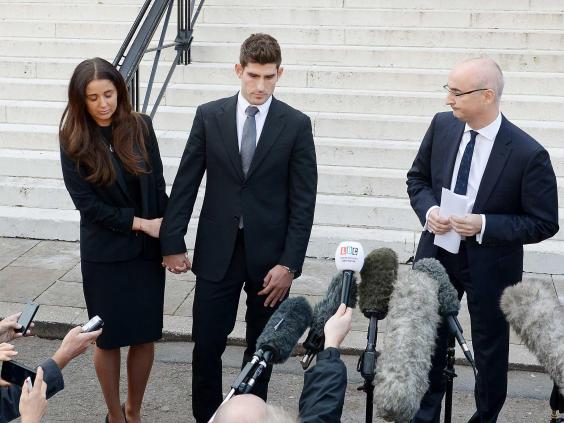 In a statement read outside Cardiff Crown Court by his solicitor Shaun Draycott, Evans said he was "overwhelmed with relief" following the not guilty verdict. 
"In the early hours of 30 May, 2011 an incident occurred in north Wales that was to change my life and the lives of others forever," Evans' statement said.
"That incident did not involve the commission of a criminal offence and today I am overwhelmed with relief that the Jury agreed.
"I would like to thank my legal team, Judy Khan QC and David Emanuel of Garden Court Chambers, London and Shaun Draycott of Draycott Browne Solicitors, Manchester, for their tireless efforts upon my behalf.
"Thanks go, too, to my friends and family; most notably my fiancée, Natasha, who chose, perhaps incredibly, to support me in my darkest hour.
"Whilst my innocence has now been established, I wish to make it clear that I wholeheartedly apologise to anyone who might have been affected by the events of the night in question."
Evans stood with fiancée Ms Massey and supporters as the statement was read.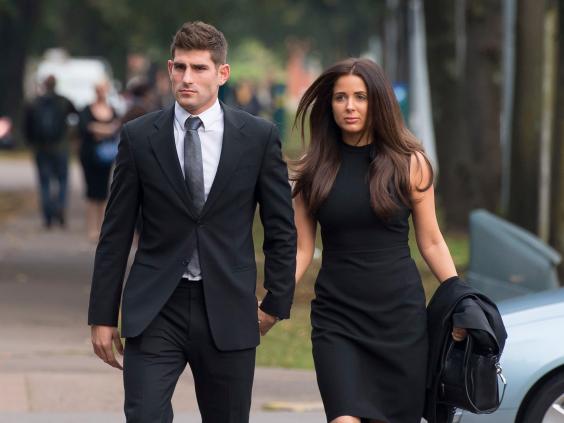 Ed Beltrami, Chief Crown Prosecutor for CPS Wales said: "We respect the decision of the jury today.
"This case hinged on the issue of sexual consent – that someone consents if they agree by choice and have the freedom and capacity to make that choice. Being drunk does not mean a person relinquishes their right to consent, that they are to blame for being attacked or that they were 'fair game'.
"The prosecution argued that the complainant did not have the capacity to consent, but the jury found they could not be sure, beyond reasonable doubt, that the complainant did not consent, or that Evans thought she was not consenting.
"I would like to thank the complainant for her courage throughout this case, and the previous trial."
Reuse content