A botched attempt by South African intelligence to blackmail Cyril Smith over his sexual abuse of boys may have helped the politician escape justice.
British police became aware of the plot in the mid-1970s while questioning a man over an art theft. He was subsequently convicted for possession of stolen goods.
The individual, who cannot be named, told police he had film footage of Smith sexually abusing boys. Detectives established that the man had links with the South African embassy in London and appeared to be working on behalf of Boss, the notorious apartheid-era intelligence agency, which was attempting to undermine Liberal MPs and others they regarded as unsympathetic to the regime.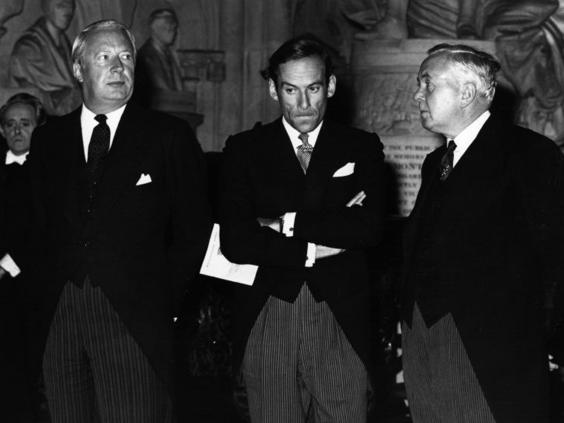 A senior source, speaking last night under condition of anonymity, revealed that in the event, Special Branch found the man had no credible evidence of Smith abusing children. The individual escaped prosecution for attempted blackmail and no action was taken against Smith. Subsequent allegations against the Liberal politician were either not proven or intentionally buried. "It isn't clear if there was a deliberate cover-up or not," said the source, "but after the South African episode, it seems that those who knew about it would have been inclined to dismiss claims against Smith as merely part of 'that politically motivated South African nonsense'."
The development comes after police were accused of dropping a subsequent investigation into Smith, seemingly under pressure from senior figures, heightening suggestions of a high-level conspiracy.
The attempt to blackmail Smith took place around the time of the "Lib-Lab pact" of 1977-78, when the Labour government was maintaining power with the support of Liberal MPs. Boss sought to destabilise the government and hasten an election and the accession to power of Mrs Thatcher's Conservatives, regarded as less critical of Pretoria's racist regime. Smith had become a person of interest to the South African government, along with a number of other Liberal politicians who became the subject of propaganda campaigns. Peter Hain, a prominent anti-apartheid campaigner and former Young Liberal leader who would go on to become a Labour minister, was falsely accused of a bank robbery. Malicious rumours were also circulated about the private lives of former prime ministers Harold Wilson and Edward Heath, as well as the former Liberal leader Jeremy Thorpe.
In pictures: Not-so virtuous MPs
In pictures: Not-so virtuous MPs
1/17 Lord Hanningfield

Lord Hanningfield claimed more than £3,000 in a month by regularly 'clocking in' to the House of Lords to claim his £300 daily attendance allowance. The former Conservative leader of Essex Council was also convicted in May 2011 for fiddling his expenses.

PA

2/17 Denis MacShane

The disgraced former Labour minister was jailed for six months at the Old Bailey in July 2013 after admitting making bogus expense claims amounting to nearly £13,000.

PA

3/17 Maria Miller

Although she was cleared of making false expenses claims, Maria Miller was ordered to pay back £5,000 in overclaimed taxpayer-funded expenses on her second home. Mrs Miller's apology in the Commons lasting just over half a minute was widely viewed as grudging and perfunctory. She resigned over the row in April.

Getty Images

4/17 Eric Joyce

Falkirk MP Eric Joyce was fined £1,500 at Edinburgh Sheriff Court in March after admitting abusive behaviour at the city's airport. Mr Joyce repeatedly hurled insults at baggage handlers, and abused a black police officer during the incident in May 2012. He has said he will now "reflect" on whether to continue at Westminster until the election next year.

Getty

5/17 Mark Harper

Immigration minister Mark Harper resigned after it emerged his cleaner was working in the country illegally. Mr Harper quit after he discovered his cleaner, whom he employed at his London flat for seven years, did not have indefinite leave to remain in the UK.

6/17 Lord Rennard

The former chief executive of the Liberal Democrats faced allegations of sexual harassing several women, claims he denies. He was suspended after refusing to bow to calls from Mr Clegg to apologise to the women.

Tom Pilston

7/17 Mark Menzies

Former Conservative MP Mark Menzies resigned as a ministerial aide following allegations made by a Brazilian rent boy in March. The MP for Fylde in Lancashire resigned his position as a parliamentary private secretary (PPS) amid allegations which appeared in a tabloid newspaper, some of which he strenuously denied.

8/17 Nadhim Zahawi

Nadhim Zahawi apologised in March for charging the taxpayer £5,822 to heat his stables. It later emerged that he had claimed 31p on his expenses for paperclips, 53p for a holepunch, 63p for ballpoint pens and 89p for a stapler.

Getty

9/17 Liam Fox

Former Defence Secretary Liam Fox resigned in 2011 over his working relationship with his friend Adam Werritty, which saw the Tory MP ordered to repay £3,000 of expenses for allowing Mr Werritty to live rent-free at his taxpayer-funded second home for a year. Mr Fox faced further embarrassment when it was revealed successfully claimed 3p of taxpayers' cash for a car journey of fewer than 100 metres.

10/17 Aidan Burley

The ex-Tory MP for Cannock Chase was photographed at a Nazi-themed stag party in 2011. He admitted there had been 'clearly inappropriate behaviour' by some of the other guests at the party in a French ski resort after the Mail on Sunday published photographs of Mr Burley at the event, where revellers allegedly made Nazi chants and toasted the Third Reich.

11/17 Jeremy Hunt

Mr Hunt admitted to sending a congratulatory text message to News Corp executive James Murdoch just hours before the minister was asked to oversee the firm's bid for BSkyB. Although Downing Street insisted that Mr Hunt had acted properly during the takeover, a Labour MP accused him in the house of deliberately misleading Parliament about his contact with News Corp over the takeover.

Getty Images

12/17 Brian Binley

The Tory MP for Northampton South, allegedly told a local businessmen 'we are all totally corrupt' talking about politicians at a drinks party during a taxpayer-funded trip to Malta.

Getty Images

13/17 Tim Yeo

Stood down as the chairman of the influential Energy and Climate Change committee in June 2013 amid allegations he was prepared to use his position to help business clients.

Getty Images

14/17 Chris Huhne

The former Energy Secretary was jailed for eight months in March 2013 for swapping penalty speeding points with ex-wife Vicky Pryce in an offence that the court heard had struck at the heart of the criminal justice system.

Getty Images

15/17 Patrick Mercer

Patrick Mercer resigned the Tory whip in May last year after he was filmed by the BBC's 'Panorama' apparently agreeing to lobby on behalf of Fiji for a pro-Fijian cross-party committee.

Rex Features

16/17 Michael Martin

Former Labour party MP Michael Martin became the first Commons Speaker to be forced out of office for more than 300 years following criticism of his handling of the MPs' expenses scandal of 2009.

17/17 Jacqui Smith

Former Home Secretary Jacqui Smith stood down in the cabinet reshuffle amid a flurry of controversy after the MPs expenses scandal revealed her husband Richard Timney, who also ran her constituency office, had watched two pay-per-view adult movies which had then, unknown to her, been subject to a claim for reimbursement. The 'porn scandal' not only saw the former Labour MP Ms Smith, who was the first female Home Secretary, eventually resign but also saw her lose her parliamentary seat in May 2010.
Despite being elected as an MP just a few years earlier in 1972, Smith risked his career by being one of a handful of Liberal MPs to oppose the Lib-Lab pact.
Blackmail was sometimes used by Boss to influence "targets", according to anti-apartheid campaigners and former spies. In 1978, former South African information secretary Dr Eschel Rhoodie admitted they had backed "highly secret operations to counter the propaganda war against South Africa".
Horst Kleinschmidt, a leading anti-apartheid campaigner and former head of the London-based International Defence and Aid Fund for Southern Africa between 1982 and 2001, recalled hearing rumours Smith was a child-abuser but "it was seen as a smear".
Boss would use compromising information to pressurise individuals to be less opposed to the apartheid regime, according to Mr Kleinschmidt. "Whether they did this in Europe I wouldn't know, but it certainly happened extensively inside South Africa," he said.
"Blackmail is part of the modus operandi of any intelligence organisation," said Arthur McGiven, a former intelligence analyst in Boss who defected to Britain in 1979. "[Smith] wasn't high on our list of priorities – as a Liberal he would have been watched by the London office but they never mentioned him, which could mean they had some contact with him and didn't want non-operational people to know."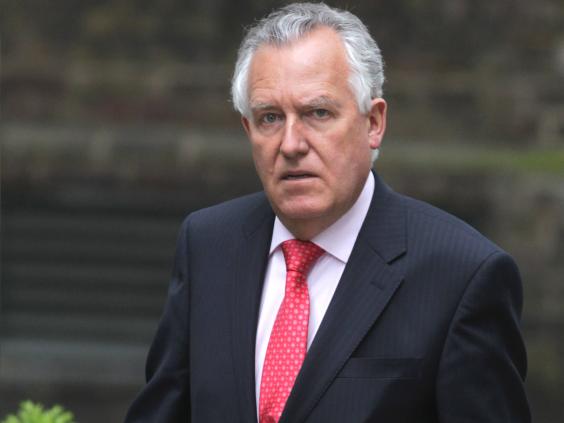 Smith was also a "person of interest" to British intelligence according to Colin Wallace, who was a British Army intelligence officer in Northern Ireland in the 1970s.
One operation, aimed at undermining Republican and Loyalist terrorists and codenamed Clockwork Orange, also looked at certain British MPs, claimed Mr Wallace. "A number of the people who were targeted at that time were members of the Liberal Party," he said. "I think there was a concern, certainly among more right-wing individuals, that with Wilson coming to power with a minority government in February '74 the Liberals might keep him in power." In the case of Cyril Smith, "he was targeted because of the sexual side to his behaviour rather than anything else. He was listed with various other people who belonged to a group who would either be homosexual or paedophile."
It was claimed recently that Lord Shackleton, a member of the committee which judged the suitability of candidates for honours, had alerted Mrs Thatcher to uncorroborated claims that Smith had been involved in child abuse.
David Steel, the Liberal leader at the time, said last night: "Surely Lord Shackleton would have mentioned it to me? None of this crossed my desk in any form. Nobody, neither the police nor the Honours Committee, told me about these claims. I find the whole business quite extraordinary."
In a book published in the 1980s, Peter Hain said he was tipped off about a plan to discredit leading Liberals, including himself and Thorpe. He was told: "Action against a third liberal... had not succeeded but would be tried again at some future date." He now believes that person was Smith. Mr Hain said last night: "The idea of Boss seeking to smear Cyril Smith with suggestions of child abuse is totally in keeping with the way they operated, whether the claims were true or not. They were extremely keen to see the end of the Lib-Lab pact and would resort to any means to bring it to an end."
Reuse content