A "predatory armed killer" has been jailed for life for the murder of schoolgirl Claire Tiltman more than 20 years ago after he was found guilty of the killing this week.
Colin Ash-Smith, 46, has been told he must serve a minimum of 21 years in prison for the "frenzied and remorseless" attack.
The former milkman stabbed Claire to death in an alleyway near her home in Greenhithe, Kent, four days after her 16th birthday.
Today's sentence will mean Ash-Smith, who is already serving life for attacks on two other women, will be 67 before he is considered for release.
He was first questioned as a suspect in 1995. Claire's parents, Linda and Cliff, were convinced Ash-Smith was their daughter's killer.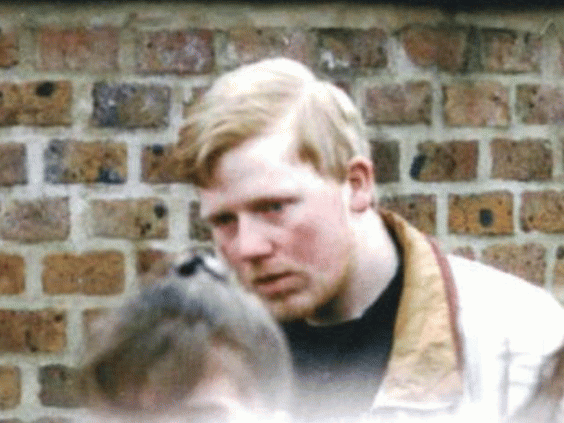 They died however before he was charged with her murder.
Sentencing Ash-Smith today, Judge Mr Justice Sweeney said: "I have no doubt that this was a premeditated murder that you carried out because of the feeling of power that it gave you.
"In so doing, you not only ended Claire's young life which was so full of promise, but you also caused unbearable grief and upset to her family and friends."
He added: "This was a premeditated murder. Your intention was to kill. You took a knife to the scene for the purpose, and Claire was vulnerable by reason of her circumstances."
Ash-Smith, who chose not to attend Inner London Crown Court to hear his fate, escaped being handed a "life means life" sentence, Mr Justice Sweeney said, as he had to sentence him on the basis of law as it stood at the time of the murder.
Ash-Smith was branded "pure evil" by police, while prosecutors said he got a "warped pleasure" out of attacking women.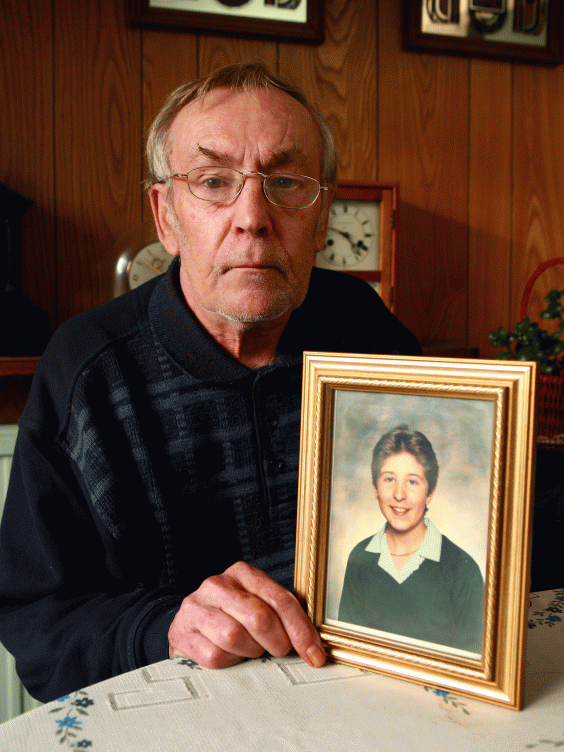 The trial heard how Ash-Smith killed Claire as part of a "spree" of attacks on females across Kent.
The self-confessed "animal" with "no moral compass" was plagued by a hatred of women, who he felt "humiliated" him.
Asked why he attacked, he said: "I wanted to feel empowered, that I had control over someone, that I wasn't a doormat."
In 1988, he attempted to rape and murder a young mother in a quarry.
He struck again in 1995, stabbing 22-year-old Charlotte Barnard 14 times just yards from where he killed Claire.
He was handed three life terms in 1996 and ordered to serve 15 years for the attacks.
He was charged with Claire's murder earlier this year, on the day he was due to be considered for release by the Parole Board.
At today's sentencing hearing, the judge said Claire had an "engaging and lively personality" and was "extremely popular, with a wide circle of friends".
Around a dozen of her schoolfriends were in the public gallery today to hear the sentence.
The judge commended Claire's family and friends who sat through the trial, and the police for their work in bringing her killer to justice.
He said: "I would also like to commend the members of Claire's family and her friends who have attended this trial for the dignified way in which they have conducted themselves.
"And I express my sorrow for the burden they have had to carry for many years at Claire's untimely loss."
Claire was stabbed at least nine times as she as she walked to her friend's house in Greenhithe to talk about college options.
The Dartford Grammar School pupil had just finished her mock GCSEs and had dreams of becoming a firefighter.
Her life however was cut short when she was attacked by Ash-Smith, whom she knew through the local British Legion Club, on 18 January, 1993.
Ash-Smith then attended her funeral with his councillor parents a month later in the same beige jacket he wore when he killed her.
Mr Justice Sweeney said the tireless efforts of Claire's family and friends kept the pressure on to track down her killer.
He said: "The efforts of Claire's family and friends kept her murder in the public conscience, and thanks to the recent re-activation of the inquiry by Kent police, further evidence came to light and you have finally been brought to justice."
Additional reporting by PA
Reuse content