Confused viewers have named a Crimewatch actor as a suspect in the murder he helped reconstruct  21 years ago.
Steve Watson, now 53, took part in the reconstruction of the events leading up to the death of Julie Pacey, who was found strangled and sexually assaulted in her home in Grantham, Lincolnshire in September 1994.
But now he has been inadvertently implicated in her murder after Crimewatch rebroadcasted the footage in a fresh appeal and confused viewers called Lincolnshire Police to name Mr Watson as a suspect.
Mr Watson, who now lives in Newark, Nottinghamshire, said he had received abuse from locals after the first appeal aired, and immediately knew it would happen again as soon as he saw it had been shown again.
He said he had received a visit from the police who questioned him about the murder and took a DNA sample.
Mr Watson, who lived 15 miles away from the murder at the time, said there was a "serious side" to the incident and warned anyone thinking of appearing in a reconstruction to think carefully.
He told the Times he had asked the officer whether he was considered a suspect and that the officer said nothing had been ruled out.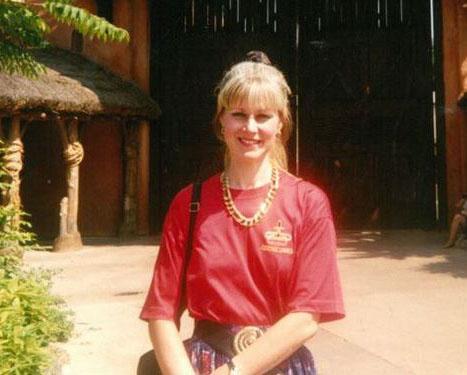 Lincolnshire Police said they had received over 100 calls since the rebroadcast in July that needed to be followed up and investigated.
DI Helen Evans, the senior investigating officer leading the inquiry into Ms Pacey's murder, said it would be "remiss" of them not to follow up any leads they received.
She said: "This is a complex enquiry and the information that came into us following the Crimewatch appeal has given us a number of leads and has given us a lot of work to do. We are grateful for that because we are still committed to finding the person responsible for Julie's murder.
"I made an appeal for names to be put forward so that we can eliminate them from the enquiry. The name of the gentleman who it later turned out was an actor in the reconstruction explained he had been involved in the original filming.
"We discussed the purposes of our visit with him and that we hoped he understood why we are duty-bound to follow up the information that had come in.
"His name was not one that had already been given to us in the context of him being involved in the filming and it was explained that an update would be given in due course when it becomes available."
A BBC spokesperson told the The Independent: "The reconstruction used in the re-appeal was filmed in 1994 and, while we always try to contact actors involved when reconstructions are re-used, unfortunately this actor's details were not listed in our records.
"We understand he has not been arrested and is not a suspect in the enquiry, and hope the re-appeal can assist the police in finding Julie Pacey's murderer."
Reuse content