A former Countdown champion has pleaded guilty to tracking down a teenager and attacking her with a bottle, after she posted a negative review of his book online.
Richard Brittain, who won the Channel 4 puzzle show in 2006, used Facebook to find out where 18-year-old Paige Rolland worked, tracking her down to an ASDA store in Glenrothes, Fife.
Entering the shop as she began her shift, a court heard how the 28-year-old, from Bedford, smashed a wine bottle over Miss Rolland's head from behind, leaving her momentarily unconscious, The Mirror reports.
Procurator fiscal depute Harry Findlay said at Glasgow Sheriff Crown Court on Monday: "He went to the alcohol aisle and picked up a bottle of wine, he then went to the aisle where the complainer was working.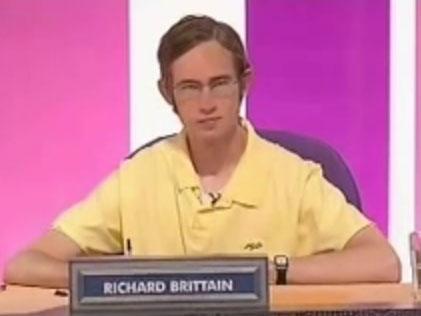 "He approached her from behind, she was kneeling down collecting cereal from the bottom shelf of the aisle.
"While doing so, the accused approached without warning... and he struck the complainer on the back of the head with the bottle"
The incident, which took place in October 2014, occurred after Brittain uploaded part of his book, The World Rose, onto a website called Wattpad, where people are able to read and critique literature.
Miss Rolland's negative feedback was met by "comments made by the accused which give an indication that he was displeased", Mr Findaly said.
In an interview with the Daily Record Miss Rolland said: "The attack has left me nervous and fearful. I find it difficult to meet new people and am nervous in big crowds.
"I find it weird and creepy he tracked me down and travelled to Scotland to assault me."
Brittain also pleaded guilty to stalking, Ella Durant, who studied with him at Greenwich University.
After Miss Durant moved from London to Glasgow, Brittain found where she worked using Instgram and Twitter. He sought her out in Scotland and attempted to speak to her on two occasions, after which Miss Durant contacted the police.
Miss Durant had previously contacted the police over Brittain's "sufficiently concerning" behaviour while they were at university.
Details of his behaviour towards Miss Durant are described by Brittain in a story titled "The Benevolent Stalker" published on his online blog.
In the blog post Brittian wrote: "I thought long and hard about what I was doing. I think that is when I first accepted that I had become a stalker.
"Before, I had been an admirer. But what does stalking really mean? It seems to mean that you truly love someone who does not love you back."
Brittain pleaded guilty to engaging in a course of conduct that caused Miss Durant fear or alarm by repeatedly pursuing her, approaching her, following her and publishing a story about stalking her in September 2014.
Court Sheriff Martin Jones QC has deferred Britain's sentence until a later date and a motion for bail has been refused.