The owners of at least four other dogs competing at Crufts fear their animals may have been poisoned around the same time a prize-winning Irish Setter was allegedly fed a lethal cocktail of poisons thought to include slug pellets, it has been claimed.
As police moved to secure CCTV footage from the world's most venerable dog show, one of the co-owners of the three-year-old Irish Setter, called Jagger, said she believed he had been killed in a "random attack" unconnected to fellow breeders.
With news of the Agatha Christie-esque killing of Jagger making headlines around the world and camera crews descending on the kennels at the centre of the mystery, Dee Milligan-Bott raised questions about security at the 124-year-old canine jamboree.
She said: "I don't believe in my heart of hearts that this was another competitor or anyone involved in the dog world. I can only imagine that it was a random act that somebody premeditated and wanted to cause total distress at the best dog show in the world."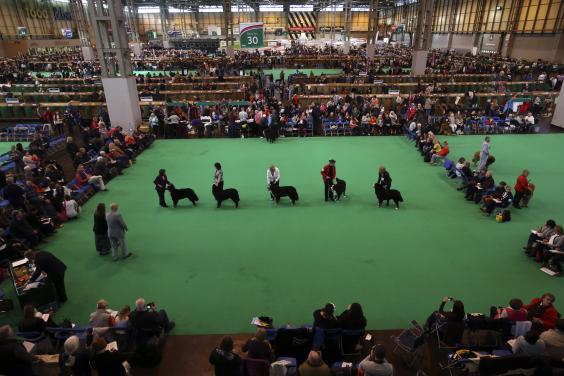 She added: "There is no doubt that the dog was maliciously poisoned. The Crufts committee and all championship show dog committees will have to look at security."
The Kennel Club, which runs Crufts, said it was still awaiting confirmation that poisoning had caused the death of Jagger, who died on Friday at the Belgian home of his joint owner some 26 hours after winning second prize for his class at the show in Birmingham's National Exhibition Centre.
The theory of wider attack was given credence by reports that at least four other dogs, including an Afghan hound and another Irish Setter, fell ill at Crufts around the same time as Jagger, whose show name was Thendara Satisfaction.
Mylee Thomas, whose Shetland sheepdog fell ill on Friday - a day after Jagger's appearance, said she believed her dog had been targeted out of envy. She said: "I think it's driven by jealousy," she said. "People do get fed up with seeing the same dogs and bitches winning all the time.
"When my bitch became ill and I took her to the vet at Crufts, the vet said that in some years it happens quite a lot, but it doesn't normally end up with dogs being killed."
In pictures: The Crufts dog show 2015
In pictures: The Crufts dog show 2015
1/15 Crufts 2015

An English Setter looks out from its bench at the annual Crufts Dog Show at the NEC Arena in Birmingham

2/15 Crufts 2015

Irish setters rest in their sleeping area at Crufts 2015

Getty Images

3/15 Crufts 2015

Dogs walk with their owners at Crufts 2015

Getty Images

4/15 Crufts 2015

Knopa, the Scottish Terrier, with handler Rebecca Cross, after winning Best in Show during day four of Crufts 2015 at the NEC in Birmingham

5/15 Crufts 2015

Sue Ellis exhibits Alaskan Malamute, "Bart", winner of the Working Group for the Best in Show category at the Crufts Dog Show in Birmingham

6/15 Crufts 2015

A Toy Poodle is groomed on the fourth and final day of Crufts dog show at the National Exhibition Centre

7/15 Crufts 2015

Yasmin Kelleway (L) Claudia Kelleway (C) and Joshua Limbrick pose with Great Danes Ruby and Madison during the second day of the Crufts dog show

8/15 Crufts 2015

A dog jumps a hurdle in the agility section at the annual Crufts dog show

9/15 Crufts 2015

A Yorkshire Terrier is pictured on the fourth and final day of Crufts dog show at the National Exhibition Centre

10/15 Crufts 2015

A pair of Chinese crested dogs named Mia (front) and Mugly, sit in a pushchair during day three of Crufts 2015 at the NEC, Birmingham

11/15 Crufts 2015

Polish Lowland Sheepdogs are paraded in a show ring as they compete on the second day of Crufts dog show at the National Exhibition Centre

12/15 Crufts 2015

A great dane with its owner after they finished first in their class during the second day of Crufts dog show

13/15 Crufts 2015

Isobel, (C) aged 8, shows a Shetland Sheepdog on the second day of the Crufts dog show

14/15 Crufts 2015

Reuben the Springer Spaniel waits outside in his onesie before day one of Crufts 2015 at the NEC, Birmingham

15/15 Crufts 2015

Laura Barclay arrives with her Irish Wolfounds during day three of Crufts 2015 at the NEC, Birmingham
A judge from the show said she had been told by the owners of two dogs that they believed their animals had been poisoned after they fell ill last Friday before the death of Jagger had been made public.
The judge told the Daily Telegraph: "I saw one of the prize-winning dogs being sick in the ring on Friday.
"The lady who owned the dog was very upset, he is a top winning dog. His eyes were rolling and she had to take him to the vet. She thought someone had poisoned him, although she had no proof.
"Then there was another lady with a champion bitch who was sick in the morning, then she was OK when she was shown, and when she got home she was passing blood. Both ladies thought their dogs had been poisoned."
In a separate incident the Irish owner of another Irish Setter shown in the same competition as Jagger and was sitting close to him said his animal had fallen ill and vomited on the day of the contest. Online forums claimed that one dog, a Shih Tzu, had died following poisoning but there was no verification of the claim.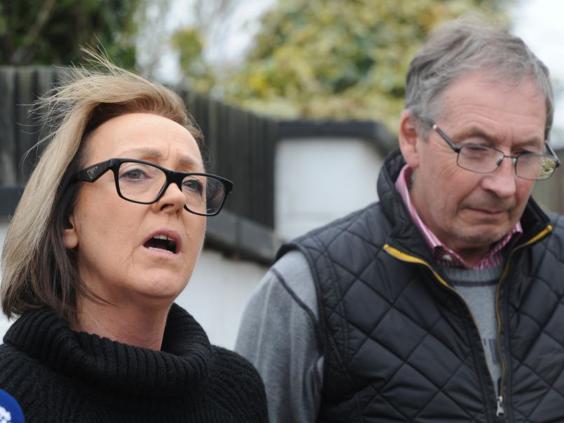 The Kennel Club said it had no record of complaints from either participants or its on-site vets of suspected poisonings and was awaiting the result of toxicology tests on granular materials found in undigested meat retrieved from Jagger's stomach in a post-mortem examination.
Mrs Milligan-Bott's husband, Jeremy, said he had been told one of the poisons looked like slug killer. Metaldehyde, the active ingredient in repellents, can be highly toxic to dogs.
Jagger died at around midnight on Friday at the home in east Belgium of his co-owners Willem and Aleksander Lauwers, shortly after they had returned home from Britain.
Mr Lauwers told The Independent it would have been easy for an individual to reach the dogs while the show was ongoing. He said: "The only time we left the dog was for a short while he was on the bench. It is the nature of Crufts that the public can come close to the dogs and see them - that is part of the point of the event. So I think it would be fairly simple for someone with bad intent to give a dog something without anyone necessarily noticing."
The Crufts organisers said last night that exhibitors were routinely warned to remain vigilant and avoid leaving their dogs on show benches. West Midlands Police said it had not yet received a formal request for an investigation from the Belgian authorities or Jagger's owners but it was working with the Kennel Club to ensure CCTV footage from the NEC had been secured.
Ms Lauwers meanwhile vowed to return to Crufts to compete and win in memory of Jagger. She said: "I will be back at Crufts in the future. It could have happened to any dog, at any place, at any time. I won't let the pitiful actions of one mindless idiot put me off doing what I love."
Reuse content