As the chauffeur-driven Bentley glided to the kerb and disgorged two dapper gentlemen - one in a Panama hat - the staff at the Sloane Street store of Graff Diamonds had no reason to believe that their visitors were other than suitably monied clients.
Even as they entered the shop and the £120,000 Bentley - a  Continental Flying Spur - slid away, the middle-aged, blazer-clad shoppers masterfully hid their nefarious intent, chatting amiably and admiring the elite jeweller's glittering wares.
It was only as one assistant was asked to take out a bauble for closer inspection and placed a key into the display cabinet that the men struck. Pulling silver revolvers out of their pockets, they ordered the staff onto the floor and began to empty the cases. Within moments they had melted back into the London traffic, taking along with them jewellery worth £16m.
In the words of a senior member of Graff staff: "They looked the part and they knew what they were doing."
The high-profile robbery, conducted in July 2007, was one of a number at Graff and other central London jewellers over recent years in which, with few exceptions, both robbers and their loot have vanished without trace.
But now some seven years later, one of the dozens of diamonds taken in the Sloane Street raid has allegedly reappeared at the heart of a court case which sheds rare light on the way in which stolen gems sluice through a global trade in polished diamonds worth £133bn each year.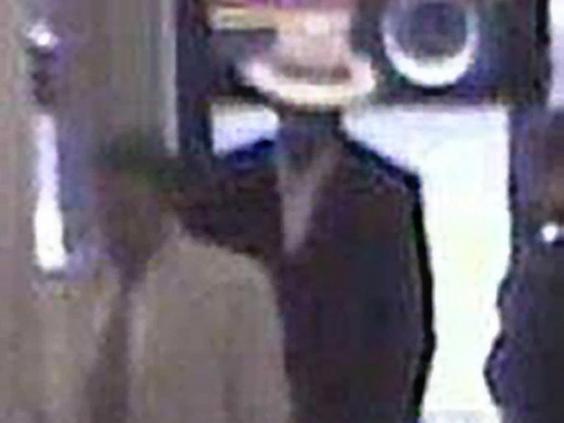 A lawsuit filed in New York this week on behalf of British-owned Graff, one of the world's largest diamond retailers, claims that a five-carat diamond recently submitted by Siddhi Gems BVBA, an Antwerp-based jeweller, for verification in America, is one of those stolen from Sloane Street.
Court documents obtained by The Independent allege that the rectangular stone, worth about £50,000, remains in the ownership of Graff and that "Siddhi was not a good faith purchaser and/or buyer in the ordinary course of business".
Shukla Somdatt, the owner of Siddhi Gems, rejected the claims, saying that the stone was in fact owned by another London-based diamond house. There is no suggestion that either company knew the diamond was stolen.
Mr Somdatt told The Independent: "I was sent the stone by a supplier with a view to a possible purchase. We had not bought the stone and it was sent to New York to be verified when this problem arose. We acted correctly. We are not the owners - I've not come across anything like this before."
Graff did not respond to a request from The Independent to comment on the case.
The claim, which follows a similar claim by Graff for another diamond from the raid, lodged in 2012 against a Hong Kong pawnbroker, is nonetheless an unusual glimpse of the efforts by the large jewellery houses to recover their merchandise scattered worldwide and those of thieves to profit from their crimes.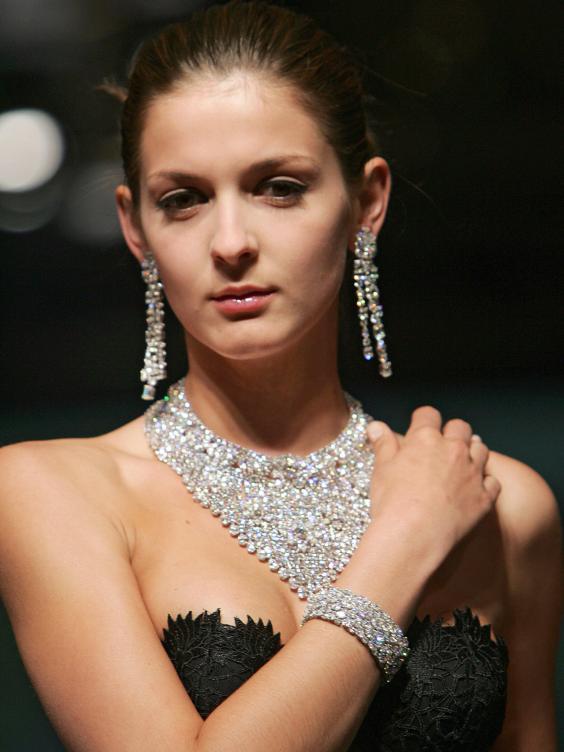 In the last decade, diamonds and jewellery worth at least £80m have been stolen in London alone, much of it from Graff stores owned by its billionaire founder, Lawrence Graff.
An authoritative report earlier this year on the laundering and illegal use of diamonds found that professional diamond thieves, such as the infamous Pink Panther crew, which targeted Graff's New Bond Street store in 2009 and took £40m of jewels, sell on their goods to middlemen for as little as 20 to 30 per cent of the retail value.
Such is the proliferation of small jewellers, pawn shops and polishing workshops around the world, many of them now in India and China, that experts say diamonds can disappear into the multitude of trades and recut stones generated daily.
Ian Smillie, author of Diamonds and a lead campaigner on conflict diamonds, said: "The industry has come a long way in terms of the traceability and sourcing of diamonds. But it is such a big and multifarious industry that you will get people who are unscrupulous or crooked and will take illicit diamonds, whether they are rough diamonds or polished stones from New Bond Street."
A favoured tactic for "laundering" larger diamonds is to have them recut and altered to change their appearance, as is claimed to have happened with the 16-carat yellow diamond, allegedly held by the Hong Kong pawn shop, reducing it to 16.25 carats by modifying its "cushion" shape.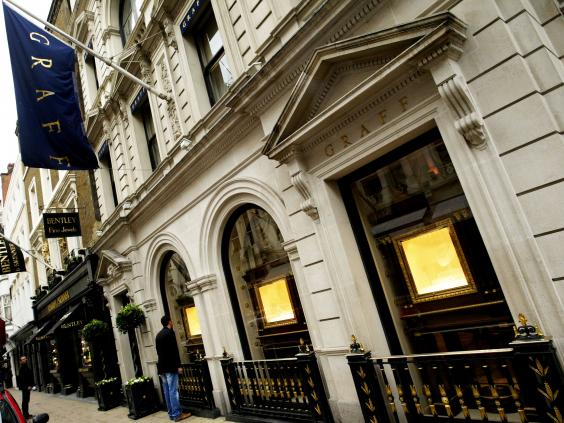 The "new" stones can then be "round-tripped" or traded up to a dozen times between trading centres such as India and Dubai to create an alternative history to the diamond and disguise its origins.
The authorities argue that with hard to trace diamonds worth billions being traded around the globe, the industry is particularly vulnerable to being targeted by criminals from robbers to gangsters and terrorists who use the stones as a convenient currency.
In a study into money laundering through diamonds, the Financial Action Task Force, an inter-governmental body, said: "The closed and opaque nature of the diamond markets and the high value of diamonds - combined with a lack of expertise in this area on the part of the authorities - have left this industry susceptible to abuse by criminals."
Dealers have attempted to counter these difficulties with anti-fraud measures, including an ability to etch microscopic identifying marks into stones and laser analysis which creates a "fingerprint" for each diamond.
But such measures are either expensive or, in the case of etched symbols, can be sanded off if located. It is not clear if either measure was used to locate the diamonds being claimed by Graff.
Mr Smillie said: "It's a bit like car theft. First they invented locks, then alarms, then chassis numbers and then flame throwers to deter thieves. But each time they find a way around it. All efforts are to be applauded but as long as diamonds remain as valuable and as portable as they are then they will attract criminals."
Reuse content