A man who tried to rob a betting shop with a sawn-off shotgun hidden in an umbrella has been jailed.
Derek Rossi, 58, of Finsbury Park, was given two life sentences on Friday at Blackfriars Crown Court after pleading guilty to the raid.
He burst into a branch of Ladbrokes in central London brandishing the weapon on 3 November last year, minutes after it opened.
Pulling out the firearm he threatened the cashier behind the counter, who ran into the back office fearing for her life.
When Rossi could not open the staff door, he jabbed the shotgun through a hole in the counter screen and demanded she opened it, police said.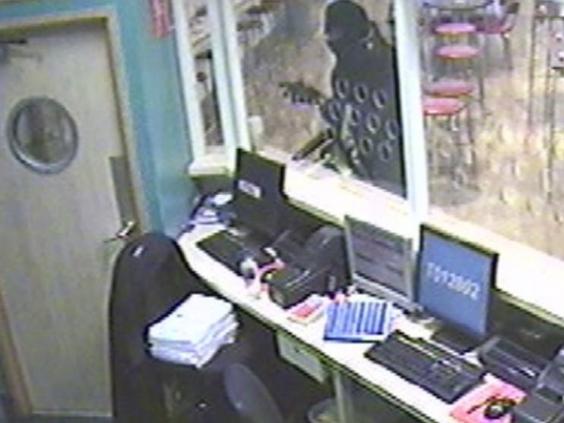 Another staff member on the shop floor shouted to her colleague to open the door before running outside and calling the police.
Rossi threatened the cashier demanding that she hand over the money in the safe and the tills but she did not have a key and he left.
Stunned passers-by saw him carrying the umbrella and shotgun in his hand before he fled on a bicycle, firing the shotgun into the ground as he rode.
After Rossi was identified from CCTV, police found the sawn-off shot gun, a further ten shotgun cartridges, eleven rounds of 9mm ammunition, a face mask, gloves and a black balaclava at his home.
In a victim statement, the shop floor assistant said she has had trouble sleeping ever since.
"Every time I closed my eyes I could see this man and the gun, and I could hear the rustling noise his jacket made," she said.

"To this day when someone approaches me or comes past me from behind I am panicky and become a bit light headed and my heart beats faster."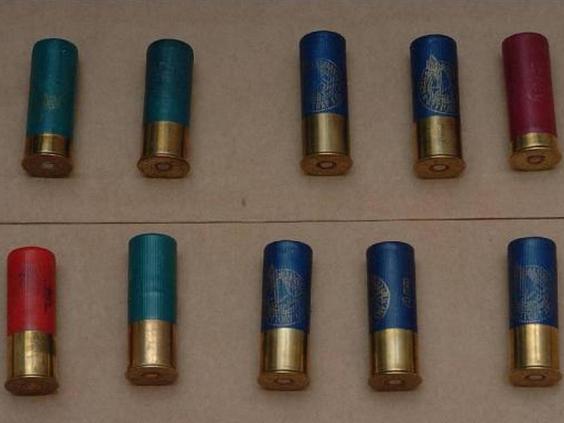 The cashier, who had worked at Ladbrokes for 16 years, said she no longer goes out at night by herself and never feels safe.
"I keep thinking now what may have happened to me and it scares me that I could easily have been shot," she added.

"I will still work but my son and my daughter both are so worried they want me to stop working."
The judge ordered Rossi to serve a minimum of 18 years in prison for attempted robbery, possession of a prohibited weapon with intent to commit and offence and having ammunition.
Detective Inspector Scott Hartley, of the Metropolitan Police's Flying Squad, said: "This was a terrifying attack committed in broad daylight and Rossi gave no thought to his victims and what he put them through.
"They have been left traumatised by the event of having a shotgun pointed at them and they both feared for their lives.
"Rossi showed an utter disregard for the victims and I can only but praise them for coming forward and assisting us with our investigation to ensure that he is put behind bars."
Reuse content