The culprit of a "disgusting" crime that saw a pensioner robbed of her money while she lay dying in the street has been urged to come forward and hand themselves into police.
The family of Irene Ditcher, the 82-year-old woman who died after being hit by a lorry in Leigh Road in Greater Manchester, have called on the person who stole her purse before police reached her to give themselves up.
In a statement issued through police, Ms Ditcher's niece and nephew said: "We cannot believe that someone has done this to our auntie. We are absolutely disgusted by this person's actions.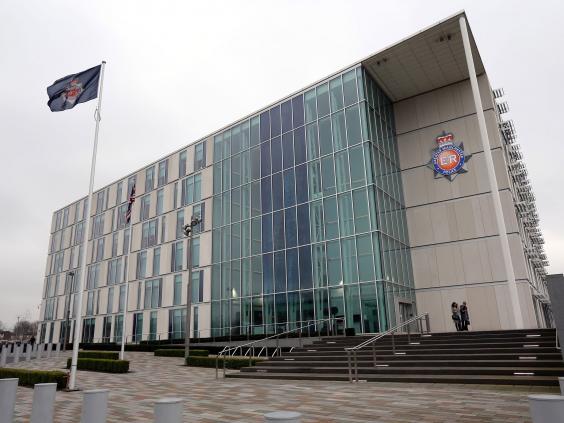 "Had Auntie Irene been alive she would have given them the money if they'd asked. We just hope their conscience gets the better of them and they hand themselves into the police."
They thanked the members of the public who had shown them kindness after their loss, and added: "To our dearly beloved auntie, who was taken from us; you now sit with the angels and your beloved family. You will be sadly missed by your dear friends and you will always be in our hearts but never forgotten."
Police officers were called to Leigh Road at around 11:45 am on Wednesday, but found Ms Ditcher dead at the scene. They were informed by witnesses that a man had stolen the pensioner's purse after she was hit.
The man is described as white, 6ft, aged between 30 and 40, medium build, with a dark brown beard, wearing a light grey hooded top with the hood up, light blue jeans and black boot-style training shoes.
 Detective Sergeant Neil Lawless said: "This is one of the most disgusting crimes I have ever investigated and I find it hard to believe someone could stoop so low to commit such a horrific offence.
"This man has taken what he sees as an easy opportunity by stealing a purse from a dying woman. I am sure the community will be equally disgusted and I appeal to anyone who may have seen this man take the purse and walk off on Leigh Road.
Det. Sgt. Lawless said there were a number of "rumours" currently being circulated on social media but did not elaborate further, instead saying that he wished to reassure residents that police are doing all they can to find who is responsible.
He urged anyone with any possible information to get in touch with police.
Additional reporting by PA
Reuse content