A young British medical student and three alleged accomplices have been accused of plotting to carry Isis-inspired drive-by shootings in London using mopeds.
Tarik Hassane, 22, Suhaib Majeed, 21, Nyall Hamlett, 25, and Nathan Cuffy, 26 were arrested in a series of counter-terror raids in late September and early October 2014.
The men are alleged to have plotted to kill police officers, soldiers and possibly civilians in what may have been a Paris-style simultaneous attack.
All four men are British citizens and have been charged with conspiracy to murder and preparation of terrorist acts. They are currently on trial at the Old Bailey where all four have denied the charges.
Hassane, who prosecutors say swore allegiance to Isis just one month after the terror group declared itself a caliphate in June 2014, was in his second year at Sudan's University of Sciences and Technology in Khartoum at the time of his arrest.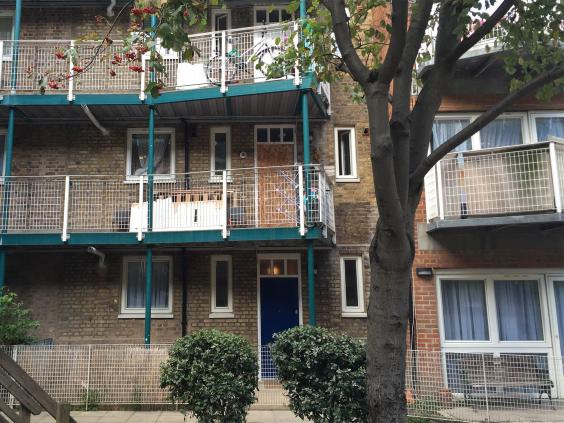 The Old Bailey heard he would often travel between the UK and Africa but had also tasked Majeed with making preparations for the attack while he was out of the country.
The four men cell had already obtained a gun, a silencer and ammunition, and were looking to purchase an untraceable moped in order to carry out one or more attacks, the Old Bailey heard.
Cuffy, who worked at The Money Shop, is said to have supplied the men with the weapon, while cleaner Hamlett is said to have acted as a "middleman" between him, Hassane and physics student Majeed, who was tasked with taking care of the group's secret communications. 
Hassane and Majeed were both members of a Telegram online chat group called Turnup Terror Squad, the prosecution claim, in which Hassane allegedly posted: "Make dua that Tarik gets a free fat strap".
This was cited by the prosecution as an example of mixed Arabic and street slang meaning "pray that he gets a free cool gun". Police later discovered pictures on Majeed's iPhone of Hassane apparently posing with a gun. In one image he also held a book on Osama bin Laden, the court heard.
When his three alleged accomplices were arrested, Hassane changed his plans and focussed on committing a "lone wolf" attack, jurors were told. 
Opening the prosecution case, Brian Altman QC said: "With their arrests, the police successfully disrupted a plot to kill a police officers, a soldier or possibly even a civilian, in one or more terrorist attacks, which, if the plot had been allowed to run its course would have resulted in a terrorist murder or murders on the streets of London, according to the warped ideology of the defendants, in the cause, and for the sake, of Allah.
"The plot was undoubtedly influenced by the happenings in Syria and Iraq and the rise of Isil, which in late June 2014 was renamed Islamic State, when the organisation pronounced itself to be a worldwide Caliphate."
A fifth man, Ayman Aziz – an associate of Hassane and Majeed - was said to be in contact with the former and occasionally visited London. He is believed to be abroad at the moment, the court heard.
The trial continues.
Reuse content