Intelligence gleaned from hundreds of prison interviews has revealed that fraudsters are "literally rubbing their hands" at exploiting pensioners seeking early access to their pension funds.
Detectives have found that criminals convicted of economic crimes have been remarkably open in discussing the secrets behind "boiler-room" scams and other investment cons that cost the UK £30bn every year.
Inmates have agreed to speak to police 90 per cent of the time even though they are not rewarded for their information or get time off their sentences, according to the City of London Police.
The interviews revealed that fraudsters target an estimated 320,000 people every year set to benefit from new rules allowing over-55s unlimited access to their pension pots.
The Government has warned that those people could expect a plague of cold callers every year.
A threat assessment produced by the force flagged up the changes as an area of concern. "We continue to highlight... the techniques used to trick victims into parting with their hard-earned cash or more recently, by liberating their pension contributions," a National Fraud Intelligence Bureau report said.
City Police Commissioner Adrian Leppard told a cyber-crime conference that officers "go around the world" interviewing prisoners to learn about the techniques and emerging threats, but admitted that police were "behind the curve".
In 2012, police started the programme of interviewing criminals and passing a restricted quarterly summary to businesses to help them to deal with fraud.
Criminals revealed the techniques behind boiler-room operations – the high-pressure telephone selling of fake or worthless stocks – and other investment scams.
One told police that people willingly gave up their personal details after mass emails were sent out offering free gifts and competitions to win iPads. "Our sales people then made the follow-up calls. As far as I'm concerned, these people wanted to be called or they wouldn't have registered."
Mr Leppard said: " You have to go upstream and understand how criminals work. One element of that is having conversations with people who have been involved in this type of criminality who on some occasions are willing to talk about it."
The fraudsters – often from white-collar backgrounds who may have been "seduced" into a life of crime – do not have the same visceral dislike of policing as other criminal groups and are more likely to respond to requests from the police.
Attempts to engage with London street gangs have been far less successful.
The £80m 'boiler-room' fraudsters
Three Britons – described by police as arrogant, ruthless and destructive criminals –were at the heart of one of the country's biggest boiler room operations that fleeced 2,300 UK citizens out of £80m.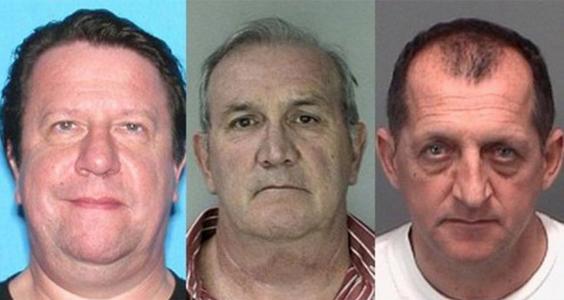 The trio co-ordinated a series of boiler rooms in Spain that employed hundreds of people to cold call people using high-pressure tactics to con them into buying worthless shares. One of their victims killed himself after he was cheated out of £200,000.
They acquired worthless companies in the US and used websites and glossy brochures to lure in investors. The three – Richard Pope, Simon Odoni and Paul Gunter – used the proceeds to buy 26 properties, a £350,000 private plane, luxury cars and speedboats.
They were caught after a joint operation by US and British authorities. They were jailed in 2013 with Gunter receiving the longest sentence of 25 years.
Reuse content