Six members of a drug gang - including four men from London and Banstead, Surrey - have been jailed after police uncovered a £5.2 million cannabis farm at a Grade II-listed stately home in a quiet Cumbrian village.
At least 10 rooms in Flass House, on the outskirts of Maulds Meaburn, were being used to grow the drug in what was described as "a professional set-up".
The six men, including the owner of the mansion Paul Davies, were sentenced to a total of almost 40 years for their roles in the multimillion-pound operation.
It was estimated that between June 2011 and May 2012, 263.25kg of cannabis were grown at the house in a "highly organised and large-scale cannabis cultivation operation".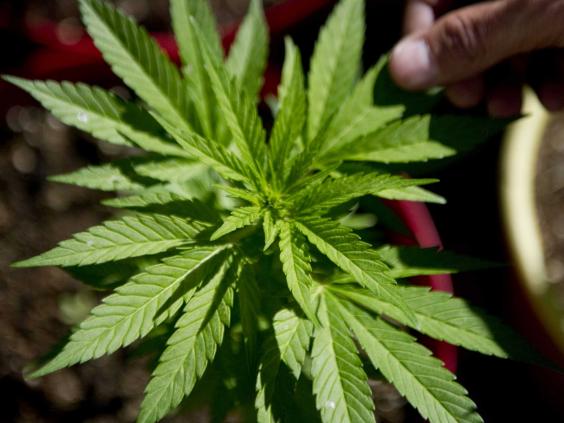 Davies, 64, of Queens Road, Southport, Merseyside, was sentenced to three years and eight months after pleading guilty to conspiracy to supply class B drugs.
He had rented the house to Dean Cameron and later Charles Neophytou for the 13-month period.
The operation came to light when police received a report of suspicious activity at Flass House on the evening of May 16 2012.
It was said that the mansion was an "ideal location" for criminality due to the nature of the building which is surrounded by trees.
Officers discovered a vast array of equipment, ducting and cabling consistent with that used to cultivate cannabis.
A large diesel generator supplied the electricity needed to maintain the plants to avoid unusually high utility bills.
The following were all sentenced at Carlisle Crown Court for conspiracy to supply cannabis:
:: Cameron, 53, of Whitehall Park Road, London, was sentenced to eight years
:: David Lawrence, 32, of Barton Meadows, Ilford, was sentenced to eight years
:: Mark Gallagher, 49, of Wolverhampton Road East, Wolverhampton, was sentenced to seven years
:: Philip Branigan, 32, of Banstead, Surrey, was sentenced to seven years
:: Neophytou, 47, of Banstead, Surrey, was sentenced to five years and six months
Two other men have had their sentencing adjourned to a later date.
Detective Sergeant Patrick McDonnell, of the North Area Drugs Squad, said it was a "lucrative business for those involved".
He added: "The Flass was seen as an ideal location for their criminality due to the unsuspecting nature of the building and the surrounding area. The house is surrounded by trees making it easier to conduct criminal activity away from the eyes of members of the public.
"I hope that the sentences passed in court send out the message that anyone who thinks that getting involved in drugs or serious crime can pay should think again. Cumbria Constabulary will target you and bring you to justice."
Anyone with information on the supply of drugs is asked to contact police on 101 or Crimestoppers anonymously on 0800 555111.
Press Association
Reuse content