Four drug dealers have been found guilty today of stabbing a pair of rivals to death in an ambush to steal their list of clients.
Aaron Carriere, 21, and Josiah Manful, 20, were lured to a residential road in Leytonstone, east London, before their car was blocked from driving away by four vehicles.
The gang got out of the cars, smashed the windows of the black Ford Mondeo and the two men were stabbed 24 times in less than one minute during the "frenzied, utterly brutal attack" in the early hours of 1 March last year.
The ringleader, Devonte Campbell, 20, and two of his co-defendants Casey Jones, 19, and Alex Bernard, 21, said that they thought they were going to a club that night.
They claim that a 17-year-old in the group – who cannot be named for legal reasons – had told them that they were actually planning a show of force in a rival territory.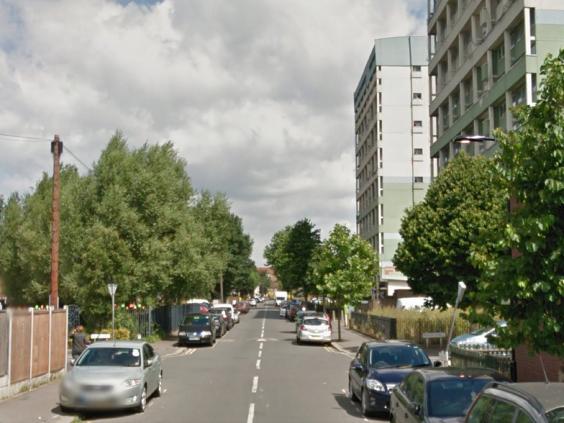 The jury at the Old Bailey unanimously found Campbell, Jones and Bernard guilty of two counts of murder. Omar Hassan, 21, was found guilty by a majority of 11-1. The four from east London will be sentenced later.
Wail Alawi, 23, Abraar Amin, 18, and the 17-year-old – also from east London – were cleared. As many as 11 people could have been involved in the attack with only seven ending up standing trial, the court heard.
Opening the trial last year, prosecutor Lisa Wilding QC said: "Less than a minute later those two men were fatally wounded having been stabbed in a swift, frenzied, utterly brutal attack that left Mr Manful with 13 wounds and Mr Carriere with 11."
Both men died from torso and neck wounds and were pronounced dead at the scene. Even though there were drugs and cash in the car, only Mr Carriere's mobile phone – which contained his drug dealing "client list" – was stolen.
He was known as a "successful drug dealer" who sold crack cocaine, heroin and cannabis and was unknowingly subject to an undercover police investigation. His body was found with 12 crack and heroin packages in his underwear, as well as £700 cash in his bag and a lock knife in his boxer shorts.
Each of the defendants played their part in the murders, some wielding knives, using intimidating behaviour and others acting as getaway drivers, the court heard. Some of them tried to evade capture by ditching the cars and fleeing the country in the days after the attack.
It can now be reported that Campbell was serving a suspended jail sentence at the time of the killings.
In January last year, he was handed 16 weeks' jail, suspended for 12 months, and disqualified from driving for 18 months for perverting the course of justice, dangerous driving and driving without due care and attention.
Reuse content