The former head of Scotland Yard's elite robbery unit has labelled the police's handling of the Hatton Garden jewellery heist "utterly incompetent".
John O'Connor, former commander of the Flying Squad, said he was shocked at claims the Daily Mirror had obtained CCTV footage of suspects at Hatton Garden Safe Deposit Ltd before investigators.
"I've never heard anything like this," he told BBC Radio 4's Today programme.
"I'm not blaming the Mirror at all but I am pointing some quite accusing fingers at the police for not finding it themselves."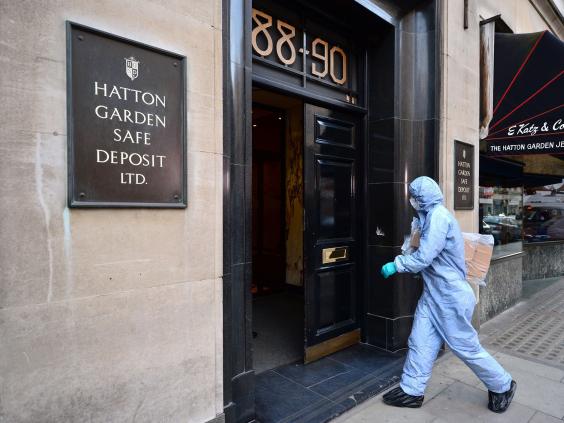 A spokesperson for the Metropolitan Police subsequently said investigators were "already aware" of the CCTV footage and its contents before it was published by the Mirror.
The video, released today, showed the gang of thieves getting away with gems worth millions from vaults beneath London's famous jewellery quarter after a sophisticated three-night operation.
At least six men were caught on camera arriving on Thursday at around 9.30pm, after staff left for the bank holiday, and leaving on Easter Sunday with wheelie bins full of jewels.
Scotland Yard was already under fire for admitting it did not respond to an automatic call when an intruder alarm went off at Hatton Garden Safety Deposit Ltd in the early hours of Good Friday.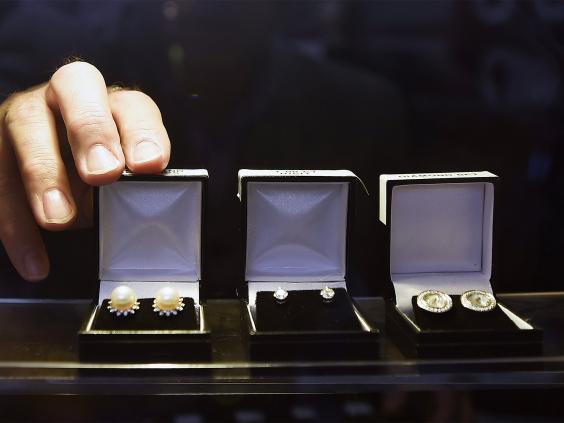 The Metropolitan Police's Central Communications Command received the alert at 20 minutes after midnight from the Southern Monitoring Alarm Company, while the thieves were carrying out their daring heist.
"The call was recorded and transferred to the police's CAD (computer aided dispatch) system," a spokesperson said.
"A grade was applied to the call that meant that no police response was deemed to be required."
The Met has started an internal investigation into why the alert was ignored.
Although the spokesperson claimed it was "too early to say" if the handling of the call had an impact on the burglary, the CCTV suggests that the thieves could have been caught red handed.
Mr O'Connor said automated call handling systems could be problematic.
"They're so rigid in the way that they apply the rules if there have been a couple of false alarms," he told Radio 4.
"They've got a graded response system and this was graded very lowly - how can you possibly to that?
"A passover on a fortified building containing a vault with safe deposit boxes and you don't respond to it – I can't believe they could be so utterly incompetent."
Some of the burglars seen in the CCTV footage were wearing high visibility jackets with the word "gas" on the back and hard hats hiding their faces, while others were dressed in blue overalls, caps, dust masks and gloves.
Carrying tool boxes, bags, steel supports, wheelie bins and equipment, the CCTV from a doorway shows them disappear underground for more than 10 hours.
In that period, they are believed to have jammed the lift and climbed down the shaft to access the lift shaft to climb down into the basement.
World exclusive: Watch dramatic moment raiders carry out £60m Hatton Garden heist http://t.co/wEZrrUgamj pic.twitter.com/OFaAo3k4Ao

— Daily Mirror (@DailyMirror) April 11, 2015
They made their way to the vault, where they used a heavy duty drill to bore holes into its reinforced, two-metre-thick wall to access 70 safety deposit boxes filled with diamonds and jewels, police said.
Officers who entered the vault on Tuesday described "chaotic scenes" with dust and debris covering floors strewn with discarded safety deposit boxes and numerous power tools, including an angle grinder and crowbars.
The Mirror's CCTV footage suggests that operation took place over Thursday, Good Friday and Saturday night, with gang members re-appearing above ground at around 8am on Friday carrying tools and again at 10.15pm the next day.
The thieves left early in the morning on Easter Sunday, dragging now heavy wheelie bins and bags believed to be packed with the stolen gems.
At 6.45am, the last members got into a white van and disappeared.
A source told the Mirror: "This was clearly the work of a professional gang who planned this job down to every last detail. But they may have made a mistake in leaving this footage behind."
Reuse content