The major fashion company Hugo Boss has been fined £1.2 million for the "wholly avoidable" death of a four-year-old boy when an unfixed mirror crashed down on him in one of its stores.
The judge ruled that a systematic failure which "ran to the very top of the company" meant a store was hurriedly opened without proper health and safety checks, the BBC reported.
As a result, an unfixed 18-stone mirror crashed onto four-year-old Austen Harrison at a store in Bicester Village in Oxfordshire. It caused the toddler huge skull injuries, with doctors unable to save him and his life support being switched off four days later.
His mother, Irina Glaser, said in a statement that the toddler's greatest joy in life was "to help others".
"In his memory I invite you to help someone, no matter how small or large the deed, to assist Austen in creating a friendlier world."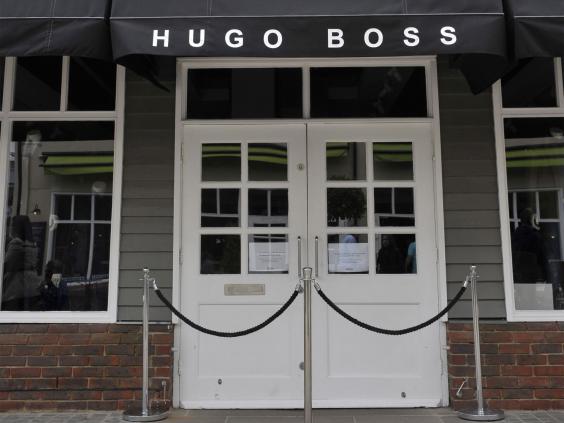 The tragic incident in June 2013 happened as his dad was trying on a suit in the store, with the judge ruling on Friday that there had been a "lack of planning" by the company.
Judge Peter Ross said a speedy revamp of the pop-up store to replace a Burberry shop led to "a lack of proper specification", the BBC reported.
He added that instructions for the mirror were "ill-defined and not followed through", despite it being there since September 2012.
According to the Oxford Mail, Hugo Boss UK admitted breaching two health and safety rules in connection with the death of the toddler from Crawley, West Sussex at a hearing at Banbury Magistrates' Court in June this year.
In a statement the German-based company – which was embroiled in a controversy to reduce the wages of workers in Ohio five years ago – said it deeply regretted what had happened.
"There are no words the company can use to alleviate in any way the enormous suffering caused to Austen's parents in particular. We offer our most sincere regret and apology."
The £1.2 million fine was for the two specific health and safety breaches, while compensation to Austen's family was settled separately in a civil case.