Ajmol Alom's GCSE results will arrive next Thursday and by all accounts, the "industrious" and "thoughtful" student will have done extremely well.
The teenager who had dreams of being a medical student won't be there to collect the envelope, however. The "very bright academic future" which lay ahead of him, according to his head teacher, will not be realised. 
The 16-year-old has become the eighth teenager to be murdered in London this year, stabbed to death in an 'unprovoked attack' on Monday night yards from his home near the Teviot Estate in Poplar, east London.
Another teenager remains in a stable condition in hospital after being stabbed in the cheek during the attack in which four friends were said to have been confronted by five or six men in hoods.
A 19-year-old man was arrested today on suspicion of the teenager's murder.
The sense of shock at the Ajmol's death was keenly expressed in the community, especially by his teachers. While tributes are common in these circumstances,  those for Ajmol seemed especially compelling.
His head teacher at Langdon Park School, Chris Dunne, said he was a star pupil who worked "flat out".
"He was a very, very splendid young man," said Mr Dunne. "Hardworking, industrious, but also a very caring and thoughtful young man. He was very able in all areas, but that didn't mean he didn't work incredibly hard. He came to all the revision classes, he worked flat-out."
Mr Dunne added that Ajmol was planning to take A-levels before going on to a "very good university" where he had spoken of studying medicine. He added: "The exam results will come out next Thursday and he will have very good results."
Murder squad detectives are appealing for witnesses after the stabbings in Spey Street. The area is said to have been blighted by gang violence in recent years.
Both victims were taken to hospital but Ajmol was pronounced dead after arrival. His friend was being treated for a stab wound to his face.
Detective Chief Inspector Colette Smyth, said: "We believe there were a number of people in the area at the time and we would appeal for any witnesses or anyone with information to please come forward. We are keeping an open mind about any possible motive at this stage."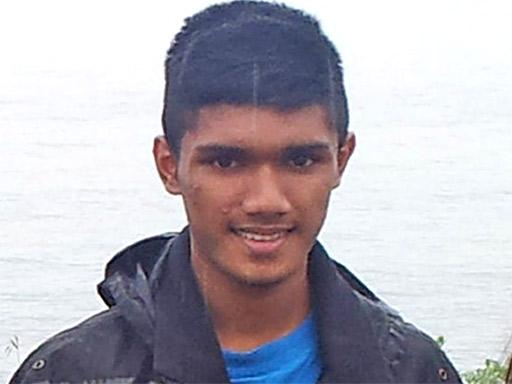 The tragic irony that the teenager had been part of a small group of pupils involved in a conflict resolution programme with Catholic and Protestant students from Northern Ireland will not be lost on those who knew him.
Former mayor of Tower Hamlets Doros Ullah said he visited the murder scene after hearing what had happened.
"The chap that got killed was a very good boy," he said of the teenager who was of Bengali origin. "He used to pray five times a day. He was not someone who had been involved in any trouble in the past." The boy's family are "completely devastated", he said.
Mr Ullah, who as mayor from 2005 to 2006 and is also a former councillor, said the estate is blighted by anti-social behaviour but he believed the problem is not as bad as it was 10 years ago.
The closure of the docks in east London had a dramatic effect on the estate which was built in the 1950s. But those who live there say its community spirit stopped it from being razed in the 1980s.
Ajmol's family has been told and a post mortem examination will be held in due course, Scotland Yard said.
Reuse content