John Palmer, one of Britain's wealthiest and most notorious criminals whose nickname was "Goldfinger", was murdered, police have said. 
Essex police confirmed they had launched a murder investigation after his body was discovered at his Essex home last week.
It was previously reported that he had died from a heart-related illness but a post-mortem examination confirmed he died from gunshot wounds to the chest.
The murder investigation has been launched by the Kent and Essex Serious Crime Directorate. Police said they had been called on 24 June by the ambulance service after he was discovered by his family near his home in South Weald, near Brentwood in Essex.
DCI Simon Werrett, leading the inquiry, appealed for witnesses to come forward. He said the area was rural but used by dog walkers and joggers.
Palmer, 64, denied he was a gangster but an Old Bailey jury heard how he offered to launder £60m of drug money a year as well as offering weapons for sale and the services of foreign hitmen to execute people in the UK.
Police described him as a serious organised criminal, one of the original "core nominal" criminals identified as a target for the organisation which later became the National Crime Agency.
Palmer's "Goldfinger" nickname stemmed from his involvement in the 1983 Brink's-MAT bullion raid at Heathrow airport. The robbery was described as the "crime of the century".
A gang of six armed men gained entry into a security warehouse used by the US cash security firm with the help of a security guard. They assaulted and tied up staff, poured petrol over them and threatened to set fire to them unless they revealed the combination to the security vault.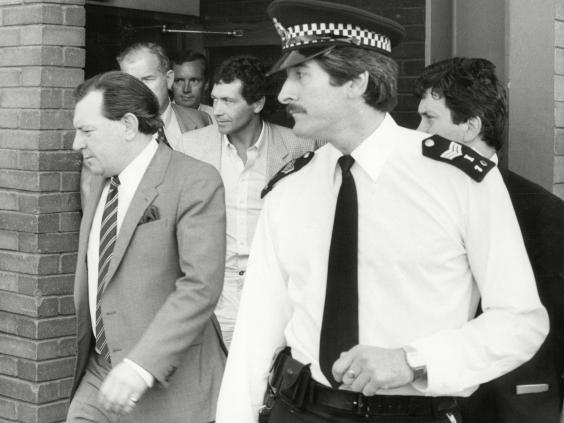 Inside they found three tons of gold bullion, so much they were unable to steal it all. They did steal £26m in gold, diamonds and cash, however.
Palmer, a former market trader from Solihull in the West Midlands, came to the attention of detectives investigating the gang when his neighbours spotted metal smelting taking place at his home near Bath.
Days before police raided the property and found gold linked to the robbery, Palmer took his family on holiday to Tenerife. The holiday lasted more than a year as he declined to return home to face police questions.
Shortly before the UK signed an extradition treaty with Spain, Palmer fled to Brazil but was refused entry. He was forced to return to the UK where he stood trial for handling the stolen gold.
At his trial at the Old Bailey, Palmer admitted melting the gold in a smelter in the garden of his country home, but told the jury he had no idea that it was stolen. When the jury found him not guilty he blew them kisses from the dock.
During the trial he claimed he was worth more than £2m from a holiday resort he had set up in Tenerife and it was to the Spanish island he returned to build his timeshare empire after he was acquitted.
The business proved a spectacular success bringing him a lavish playboy lifestyle including his own private jet, a £5m yacht, helicopters and a collection of expensive cars. He was reputed to be one of the biggest landowners on the island as well as owning a French chateau.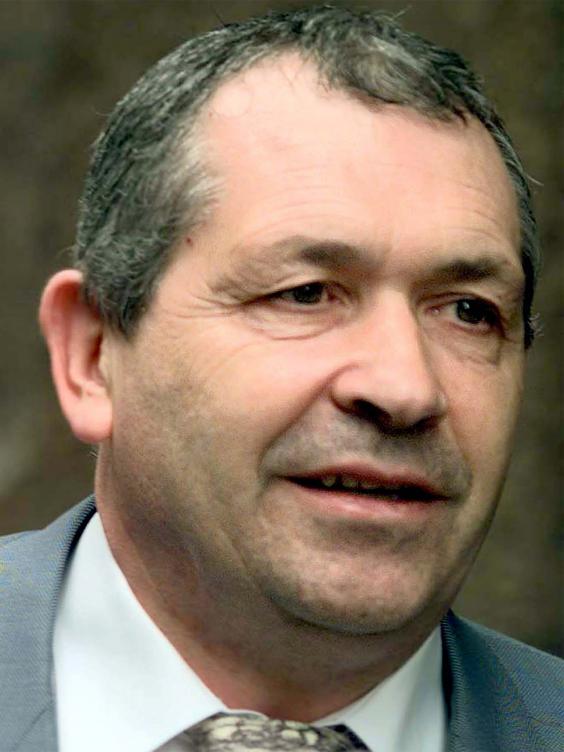 Palmer's wealth was of great interest to police who believed it stemmed from the stolen gold, most of which has never been recovered and from money laundering the profits of the drug trade.
What they quickly discovered when, in 1994, they began closely scrutinising his businesses were hundreds of disgruntled customers who claimed they had been swindled by Palmer.
Palmer's timeshare empire, which he claimed he started with £30,000 with his brother, was operated through intimidation and violence. Spanish police intelligence reports linked him and associates to swindles, protection rackets and extortion, death threats, violent attacks, as well as money laundering and deals with Russian organised crime.
His name was regularly linked to outbreaks of violence on the streets and in nightclubs in the Playa de las Americas and Los Cristianos resorts. In 1999 he stood trial accused of a multimillion pound fraud for the first time. Defending himself he claimed he was too rich to carry out such a "mickey-mouse con". Three trials later he was convicted and sentenced to eight years for conspiracy to defraud but only served half that time for good behaviour. He was declared bankrupt by the High Court in May 2005 and ordered to pay £3.25m after he was sued by 350 of his victims.
Spanish authorities believe he continued to run the crime empire from his UK prison cell and arrested him at Tenerife airport in 2007.
He had been on bail but in May the Spanish authorities charged him with fraud, firearm and money laundering offences. He was charged alongside his live-in partner Christine Ketley and nephews Andrew Palmer and Dean Morris.
No date had been set for the trial and Palmer was freed on bail and allowed to travel back to the UK. The Spanish indictment stated that he ran a "machine" to defraud people over timeshare properties between 1993 and 2002.
If convicted he faced 15 years in prison. The one-time paraffin salesman reportedly told his friends he was dreading returning to jail as he has recently been suffering from health problems, including a heart scare.
Reuse content