Magistrates across England and Wales are letting guilty petty criminals off with no punishment in order to protect them from controversial new court fees, The Independent has learnt. 
They are increasingly resorting to a little-known sentencing option called an absolute discharge which registers guilt but hands out no punishment – effectively letting the criminal off.
Since it was introduced earlier this year, the Criminal Courts Charge has prompted a judicial revolt with around 50 magistrates resigning and several judges lambasting it from the bench. In recent weeks, The Independent has reported on growing opposition within the criminal justice system to the new levy, which some say amounts to a "tax on justice".
The charge is payable by anyone found guilty of a crime in addition to any fines or costs. It is not means-tested or adjusted according to the seriousness of the crime. In the magistrates' court it is fixed at £150 if someone pleads guilty, but it can rise to £1,000 if they are found guilty.
New figures suggest that more than £5m has already been billed to people under the new court charge in its first three months – and that less than £300,000 of it has been collected.
Magistrates have no discretion over how much someone has to pay in court charges if they are punished for their crime. But if they grant an absolute discharge then no punishment is given and poorer defendants are protected from paying over the odds for minor offences.
Normally even minor crimes are subject to a conditional discharge, meaning that a punishment could be meted out if they reoffend within a  A Berkshire magistrate gave a 51-year-old man on disability benefits an absolute discharge earlier this month after he was caught with around £5 worth of cannabis at home.
The defending solicitor, Mike Davis, had argued: "If you give him a conditional discharge he will still have to pay the £150 criminal courts charge – that's an awful lot for a tiny amount of cannabis. If you were to give him an absolute discharge he wouldn't have to pay it." The presiding magistrate, Robert Lynch, agreed to the recommendation. "That's only the second time in 10 years I've done that," Mr Lynch said. A judicial source abreast of the picture across England and Wales said: "We're seeing this a lot. Effectively this is magistrates being creative with their sentencing in order to avoid the charge. It's always for low level harmless stuff. It's happening around the country. We expect this to increase as the cycle of trials subject to the charge continues to kick in."
Mr Davis, the defending solicitor in the Berkshire case, said he and solicitors across the county had started arguing for absolute discharges with increased success since the Criminal Courts Charge was introduced in April. "Generally it's because it's low level crime that would normally merit a conditional discharge but the defendant's circumstances are such that they can't pay [the court fees]. Previously I hadn't asked for an absolute discharge in 20 years because it would have had to be a pretty exceptional case. But since the charges came in I've used the argument about five times to avoid disproportionate cost - and it's worked twice."
The new levy was introduced in April by the former Justice Secretary, Chris Grayling, to make criminals pay for the upkeep of the courts. Campaigners hope his successor, Michael Gove, will consider scrapping the measure as evidence grows that it unfairly penalises those whose crimes are very minor and motivated by poverty.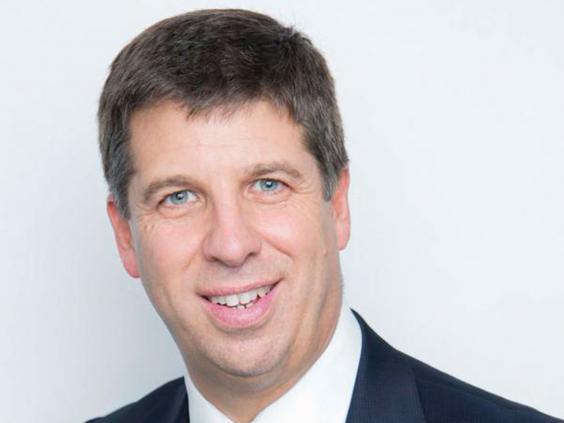 Frances Crook, Chief Executive of the Howard League for Penal Reform, said: "It is welcome to hear that some courageous and principled magistrates are making sure that justice is done in the courts by not imposing the criminal courts charge. This unfair and unjust charge is bringing the justice system into disrepute, and it is time it was suspended pending the outcome of a review."
The President of the Law Society, Jonathan Smithers, said: "The government should be concerned that an effect of its criminal court charge is to skew judicial decisions. We expect the justice committee will want to look at whether this practice is widespread, as part of its review into the criminal court charge. It is pointless pursuing the criminal court charges from people who are unlikely to ever be able to pay."
The Magistrates Association is calling for an urgent review of the policy, saying the poorest defendants are being encouraged to plead guilty to crimes they did not commit out of fear they will face crippling costs if they later lose their case.
The Government is also accused of burying the latest figures on the scale of courts charges handed out - and how few have actually been collected. When it published a list of all fees imposed and collected by courts it failed to separate out the Criminal Courts Charge. Instead it was lumped in with obscure court fees in the 'other' category.
Ms Crook of the Howard League said she was disappointed to see no individual figures on the charge. In the first quarter of this year just £744,000 was collated in the 'other' category. The only new addition to this category in April was the Criminal Courts Charge, causing the total charged in the next quarter to jump to £6.4m. Yet the amount of collected within one month was just £326,000.
A Ministry of Justice spokesman said: "It is right that convicted adult offenders who use our criminal courts should pay towards the cost of running them. The legislation and guidelines to magistrates and judges make it crystal clear that the charge is separate to the sentence and should not be considered as a mitigating factor. "It was not possible to provide separate figures on the charge which met the data quality standards required in time for this publication. More detailed figures will be published in due course."
Legal definition: Absolute discharge
Although the "absolute discharge" has always been an option for magistrates it was previously only used in very rare exceptional circumstances. It means that the court acknowledges a person is guilty but decides to give out no punishment at all. 
It is useful in avoiding the Criminal Courts Charge as although the defendant still gets a criminal record, they are not subject to any fees, or other penalties. Previously magistrates preferred to give a "conditional discharge" to those convicted of petty wrongdoing, which means they will face punishment if they re-offend within a set period.
Judicial anger at the Criminal Courts Charge
A Leicester judge became the latest judicial figure to speak out against the Criminal Courts Charge this week, saying he does not think it has "any merit". Recorder Timothy Raggatt QC made the comments in Leicester Crown Court when jailing an unemployed man for 10 weeks for possessing a knife.
Having been told defendant Moz Johnson did "not have any money," Mr Raggatt said he did not want to impose the mandatory £900 criminal courts charge. "I will make the order only because it's down to statute and not because I think it has any merit," he said. "Those who impose these things may have the responsibility of collecting it and whether or not they can achieve anything is a moot point. I wonder how much that will cost the country in terms of administration?"
He is not the first judge to speak out about the charge. Judge Christopher Harvey Clark, QC, lambasted it while sentencing in Truro Crown Court last month. He said: "The charge has no bearing on your ability to pay. It is totally inappropriate for people of no means to have to pay this charge. It happens to be Government policy but as an independent judge I regard it as extremely unfair and, although I have to impose it, I do so with immense reluctance."
Reuse content