Scotland Yard detectives investigating alleged corporate crime are seeking to bring a case that would force senior executives to be held to account for the behaviour of their more junior staff.
The Metropolitan Police, operating on the advice of specialist lawyers, believes a potential corporate prosecution against News UK over hacking could become a test case that would redraw the principles behind corporate criminal liability.
Chief executive Rebekah Brooks was acquitted of phone hacking charges last month, with a jury accepting that she knew nothing about the £92,000 annual contract with the specialist hacker, Glenn Mulcaire, which was first arranged in 2001 by the then news editor, Greg Miskiw.
The lucrative contracts continued until 2007. The 2005 "Nine Consultancy" contact, which increased payments to Mulcaire to £105,000, was signed off by Neville Thurlbeck, a former news editor. Further arrangements were made by other news desk executives.
Stuart Kuttner, the News of the World's managing editor throughout the period examined by the trial, said he had no recollection of the payments made to Mulcaire and did not have time to examine all the thousands of payments that passed through his office.
Hacking trial: The verdicts in full
Hacking trial: The verdicts in full
1/7 Rebekah Brooks

The former News of the World editor and News International chief executive has been cleared of conspiracy to hack phones; misconduct in public office for allegedly signing off payments to a Sun journalist's 'number one military contact' between 2004 and 2012; conspiracy to pervert the course of justice after seven boxes were allegedly removed from the NI archive just days before 2011 arrests

2/7 Andy Coulson

Former News of the World editor and Downing Street spin doctor guilty of conspiracy to hack phones from 2000 to 2006. The jury failed to reach a majority verdict on charges of conspiracy to commit misconduct in a public office by allegedly paying police officers for two royal directories. He could face a retrial.

3/7 Stuart Kuttner

Retired managing editor cleared of involvement in phone-hacking conspiracy spanning six years

Reuters

4/7 Cheryl Carter

Brooks' former personal assistant, cleared of conspiracy to pervert the course of justice by removing seven boxes from the News International company archive just days before she was arrested in 2011

5/7 Charlie Brooks

Racehorse trainer and Rebekah Brooks' husband, cleared of perverting the course of justice around the time of police searches in July 2011

6/7 Mark Hanna

Former News International director of security, cleared of perverting the course of justice

7/7 Clive Goodman

The former News of the World royal editor, could face a retrial after the jury failed to reach a verdict on charges of committing misconduct in public office for allegedly paying police officers for two royal directories
Les Hinton, Rupert Murdoch's most senior executive at Wapping between 1995 and 2007, also said he was "ignorant of what apparently happened" inside the News of the World.
With Miskiw and Thurlbeck – who both pleaded guilty to conspiracy to hack and were jailed – having responsibility for hiring a specialist hacker, executives higher up the chain later said they knew nothing about what was going on.
One leading lawyer who specialises in corporate crime said: "If it is proved that connivance, or negligence at a senior level, resulted in a decision to deliberately hive off responsibility [for hiring individuals who could hack], then the company may be liable."
News UK, the rebrand of News International which was designed to erase the toxicity associated with hacking, is said to privately believe that Mrs Brooks's successful defence of all the charges against her, including conspiracy to illegally access voicemails, bribing public officials, and her alleged involvement in an elaborate cover-up, effectively means that any hope of corporate criminal charges being brought have gone.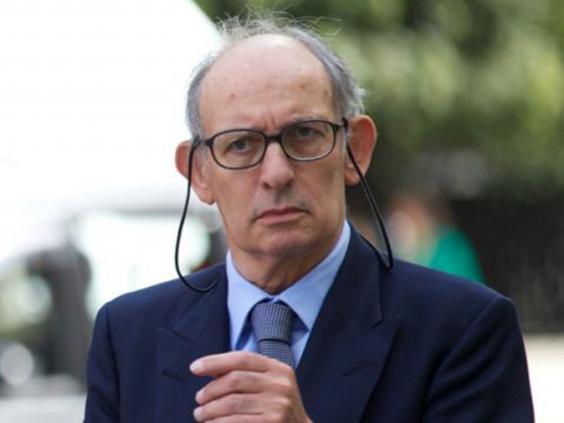 The company's confidence is apparently based on the assumption that as an Old Bailey jury cleared its former chief executive of having any knowledge of criminal practices, the same defence will apply to those above her.
They have other reasons to be optimistic. The complex governance structures in the numerous divisions of News Corp, means the identification of an "officer of the company", someone at director level, who could have controlled decisions that allowed hacking to develop to "an industrial scale" may be almost legally impossible.
However the detectives working on the corporate crime investigation, which is part of Operation Weeting and reports to Chief Superintendent Gordon Briggs, are looking beyond the current limitations of corporate prosecutions against international companies like News Corp.
News UK is a small part of the Murdoch global empire. News Corp has 800 subsidiary companies controlling assets worth more than $60bn (£35bn). Mr Murdoch controls the Fox film studio, has stakes in TV news networks in Australia, the United States, Europe, the Middle East and China. He controls the publishers HarperCollins, and runs dominant newspaper titles in three continents. Although Time Warner recently rejected an $80bn bid from 21st Century Fox, there are signs another offer could be tabled.
One leading barrister said: "For prosecution to go ahead there needs to be a realistic prospect of conviction, and the DPP [director of public prosecutions] has to believe this is in the public interest." News UK said it accepts the CPS has not ruled out corporate criminal charges.
That should worry the shareholders of Trinity Mirror.
Last week Mr Justice Saunders, the judge in the hacking trial, sentencing the former Mirror journalist, Dan Evans, said he accepted the "factual basis" of the prosecution case that Evans was "taught how to phone hack when he worked at the Sunday Mirror and was encouraged to use those skills to find stories by people senior to him at the Sunday Mirror". Trinity Mirror has always refuted allegations of phone hacking.
The pro-press regulation group, Hacked Off, said Trinity Mirror needed to accept what was going on, adding: "This company faces very stark reputational damage."
Reuse content