Police have broken up an international gang of fraudsters that sold millions of pounds of worthless shares to unsuspecting victims in a crime that has been likened to the Leonardo DiCaprio film The Wolf of Wall Street, with profits used to subsidise a lifestyle of hedonism that included sports cars, designer watches, drugs and prostitutes.
The crackdown on so-called "boiler room" fraud – named such because of the cramped conditions in which the fraudsters operate – saw police from Britain and Spain conduct a series of raids in Barcelona, Madrid, Marbella and London. A total of 110 arrests were made as police moved to stamp out the fraud in which investors are duped into buying worthless or non-existent shares. Those held included criminal kingpins, who, according to detectives, enjoyed lavish lifestyles, spending the stolen money on sports cars, designer watches, drugs and prostitutes.
Details are being reported for the first time after a ban on publication was lifted by a Spanish judge. One of the suspects was believed to be paying £40,000 per month just to rent an apartment. An Aston Martin and Ferrari were among the cars seized by police, along with various watches and £500,000 in cash.
Police have identified 850 UK victims of the gangs, mainly pensioners, who have lost a total of around £15m –ranging from around £2,000 to £500,000 per person.
Most of them were aged 40 and over, with many elderly victims in their seventies and eighties. Police say some killed themselves because of the financial problems they got into. Fraudsters cold call their victims, applying  "high-pressure sales techniques" and "confidence tricks" to persuade them to part with their money.
Speaking today, one of the victims, a woman in her late seventies, explained how she invested £23,000 in carbon credits and was subsequently persuaded by another salesman to borrow money to buy £140,000 of shares in gold. She never recovered any of the money. "I foolishly trusted him," she told the BBC. "My generation is not very streetwise – because we never had to be."

Another victim, a  72-year-old man from the Midlands, said he and his wife had been "scammed out of our entire life savings". He said that, in the weeks after realising what had happened, "we hardly slept or ate". He added: "It is still very raw to us both and we both have bad days when it is all we can think about."
The Financial Conduct Authority has estimated that as much as £200m is lost to boiler-room frauds in Britain every year.
The City of London police Commander Steve Head said: "What we've seen today is the culmination of a two-year investigation that has been worldwide in its nature. What we've seen is an unprecedented level of co-operation. We expect this network alone to have upwards of 1,000 victims. We've seen millions of pounds taken from people... whose lives have been devastated."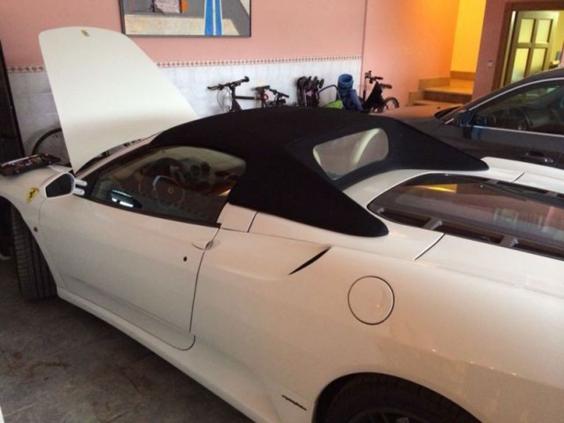 The international team executed 35 warrants on offices used to run the fraud and the criminals' lavish homes. As well as the investment scams, the gangs are allegedly involved in drug dealing, money laundering and gun crime, and use their ill-gotten profits to hire prostitutes. Most of the suspects they were targeting are British, and a core group are expected to be extradited back to the UK to face trial.