Calls for entertainer Rolf Harris to serve a longer term for sex offences have been dismissed by the Government's chief legal adviser.
The Attorney General Jeremy Wright will not refer the disgraced entertainer's sentence of five years and nine months to the Court of Appeal, an official in his office said.
Mr Wright's decision comes despite his office receiving 150 complaints about the leniency of the convicted paedophile's sentence, of which he will serve half. It only takes one complaint to trigger the review process.
Harris, 84, a family favourite for decades, was finally unmasked as a prolific paedophile following his conviction for 12 indecent assaults at the end of last month.
A spokeswoman for the Attorney General's Office said: "The Attorney General understands that his decision not to refer the case may be a disappointment to some people; however, he did give extremely careful consideration to this sentence and he concluded that he could not refer it."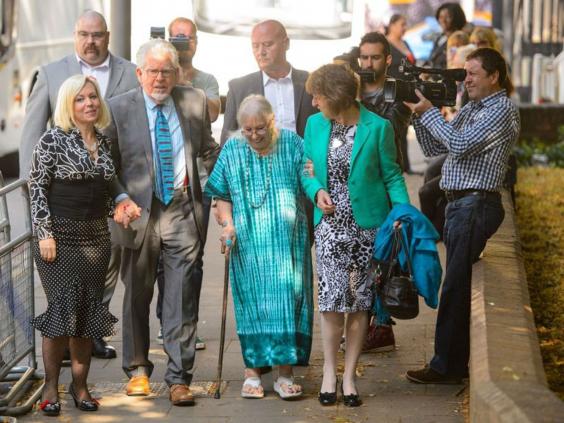 She added: "After very careful consideration, the Attorney General, Jeremy Wright QC MP, has decided not to refer the five-year-and-nine-month sentence given to Rolf Harris to the Court of Appeal, as he did not think they would find it to be unduly lenient and increase it.
"The sentencing judge was bound by the maximum sentence in force at the time of the offending.
"The judge made some of the sentences consecutive to reach the total sentence, but he could not simply add up sentences on individual counts; the overall sentence had to be just and proportionate to the overall offending.
"The judge was also required to take into account the age of the offender.
PA