Senior former officials at Rotherham council during the years of ignored warnings about the huge scale of sexual grooming and abuse in the town continue to work in prominent childcare positions despite links to one of Britain's worst protection scandals.
The Independent has established that at least three senior officials employed by Rotherham council during the period covered by the inquiry now hold high-ranking roles at other local authorities.
Amid growing anger that nobody had been held to account for the scandal, Shaun Wright, the police and crime commissioner for South Yorkshire accused of failing to address widespread exploitation while serving as a Labour councillor in Rotherham, announced late on Wednesday that he would not quit his post.
However, Mr Wright, who was the council cabinet member responsible for children's services in Rotherham from 2005 to 2010, said he had tendered his resignation from the Labour Party, after party sources said he would be suspended unless he resigned as commissioner by Thursday morning.
Those calling for him to quit included Theresa May, the Home Secretary, who also questioned the role of other officials involved in the council's inability to address the abuse by paedophile gangs that left 1,400 victims over the 16 years examined by the report.
The local authority has accepted the findings of a report that highlighted blatant failings by political and council officer leadership over the 12 years from 1997, but no current staff working with vulnerable children have been disciplined or sacked.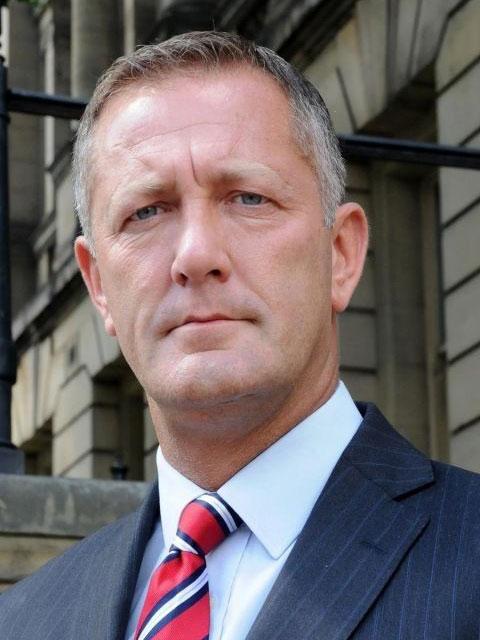 The report avoided apportioning blame to individuals, but this leaves unanswered questions about the suitability of former Rotherham officials to continue working in child safeguarding positions elsewhere.
Its author, Professor Alexis Jay, said: "I think it would be easy enough to look at the list of people I interviewed at the back of the report. I'm not suggesting for a minute that anyone listed there is culpable but it's clear who the individuals are whom I have referred to in the report."
Rotherham council said it was writing to the current employers of former officials still working in child protection because of the critical nature of the report.
It has declined to say who will be contacted, but those interviewed during the course of the inquiry included four former chief executives, former directors of child safeguarding and a former director of children's services during the period under examination. The people interviewed included those praised in the report for their work in highlighting the problems.
The report released on Tuesday detailed an atmosphere of bullying and sexism at the authority, where staff felt unwilling to raise the issue of grooming and abuse by men predominantly from the town's Pakistani community because of concerns that they would be accused of racism.
The police were also accused of treating many of the victims with contempt and undeserving of police protection.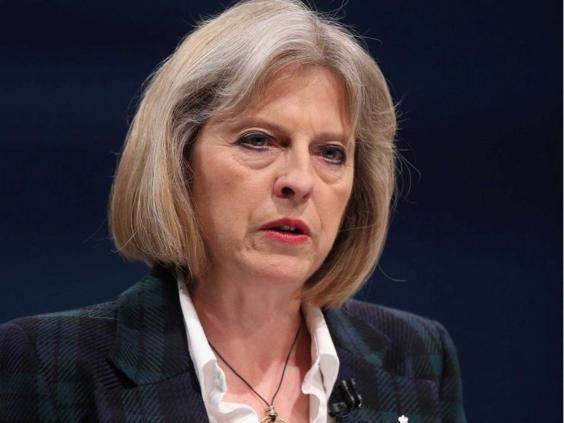 "I've been able to read part of this report and I've seen frankly the horrific cases that they have looked into where young girls who were the victims of the most appalling sexual exploitation and threats of violence, grooming abuse; and yet their calls for help went unheeded by the council or by the police," said Mrs May.
"I'm afraid this betrays an issue of attitude that was being taken towards these girls. I think there are some real lessons for us to learn here and I think everybody needs to look at the role they played in this and at their position."
Professor Jay said it was not her role to decide who should be made accountable but said that those in "positions of power and influence over these 16 years should look very carefully at their own actions and indeed perhaps others should also look at their actions to determine whether they could have done more".
Officials who held positions during the period include the current chief executive of Liverpool City Council, who was head of Rotherham's council when a report that detailed failures by police and the council was suppressed because senior officers did not believe its contents.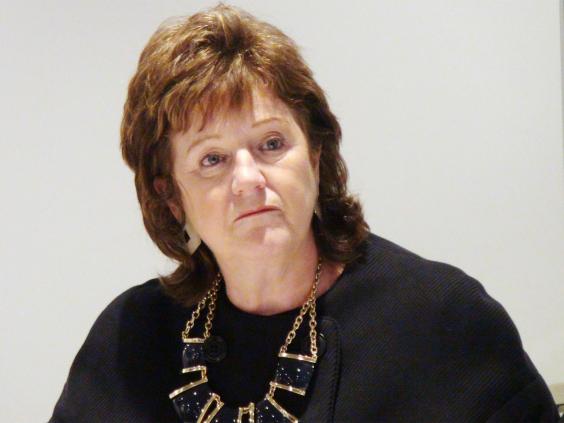 Ged Fitzgerald, who was chief executive at Rotherham from 2001-2003, and his current council declined to comment.
South Yorkshire Police, which said it had charged 29 people with child exploitation offences since 2010, said it would report any cases to the police watchdog where there was evidence that police failed to investigate properly or covered up evidence.
"Clearly many mistakes were made over the period covered by the report and the acknowledgement that there have been a number of improvements to policing practice and resourcing in the last four years is welcome," the force said in a statement.
Doncaster Council said it was making its own inquiries after it employed Jackie Wilson as its assistant director of children and young people's services in January this year. Ms Wilson was interviewed by Professor Jay's inquiry because of the managerial role she held at Rotherham from 2002-2007. Doncaster's chief executive, Jo Miller, said: "The crimes that have been perpetrated in Rotherham over many years are appalling. The report is profoundly shocking. Now we have sight of the report we are considering any implications for Doncaster and are liaising with Rotherham council as well as making our own enquiries. We will not comment on individual staffing matters at this time."
A former director of safeguarding from 2004-2009, Pam Allen, is working for East Riding council as head of children and young people's support and safeguarding services. A former director of children's services is also working for the state of Victoria in Australia.
Ms Allen did not return a call for comment. The council declined to comment beyond saying it had not been contacted by its counterparts in Rotherham.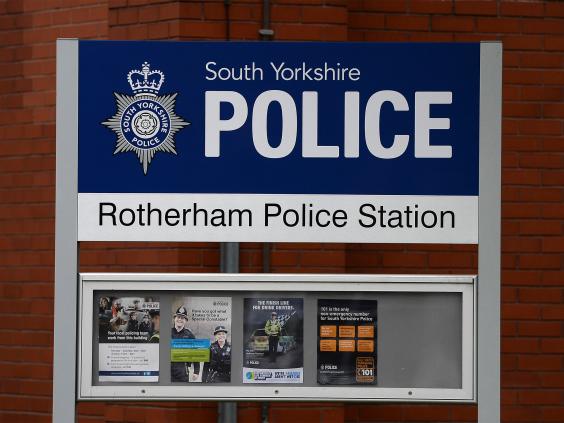 The child protection coordinator at Rotherham from 1998 to 2003, Erica Leach, worked at Nottinghamshire County Council for three years in the same role. Steve Edwards, service director for children's social care, said: "If we receive concerns about the past conduct of any of our staff from another local authority we would always conduct a thorough investigation."
There is no direct attribution of blame in the report but it highlights a litany of missed opportunities and failures to identify and prevent the problem. The council leader stepped down on the publication of the report, but Mr Wright, who declined to follow suit despite demands from Yvette Cooper and Ed Balls among the Labour hierarchy, insisted he had no knowledge of the "industrial scale" of abuse in the town, saying the report should have gone further to "name names" about those who had failed to protect youngsters from abuse.
Victim's story: 'I didn't realise I was being groomed'
One abuse victim has told The Independent how she had almost daily dealings with police when, as a 14-year-old, she was being driven around Rotherham by a convicted criminal who had groomed her for sex. Jessica, not her real name, is one of 15 women to take legal action against Rotherham Borough Council over its failings. She said she was abused for two years by a man who was 10 years her senior, and whom she considered to be her boyfriend. Yet he physically and sexually assaulted her and threatened to kill her when she tried to get free.
Video: Victim talks about the abuse she suffered
"He told me that if he couldn't have me nobody else would," she said. She said that her family was destroyed after she went missing from home for up to two months and she was eventually put into care to try to ensure that she was no longer able to meet her abuser. "When I was with him, we were being stopped three or four times a week by police," she added.
She said officers suggested she give a statement but "when you are groomed you have someone influencing you so much. All that work has to be undone. It was only two years ago that I realised that I was groomed and abused."
Nobody has, as yet, been convicted in her case but she said it is currently being investigated by police.
* The Independent now understands that Erica Leach, who is referred to above and who was employed by Rotherham council from 1986 to 2010 (including as a Child Protection Co-ordinator from 1998 to 2003) was a member of the Key Players group to which Professor Alexis Jay made reference in her report.  The Key Players group had been established in the late '90s as a co-ordinating body across council services and is identified by Professor Jay's report as being one of the few examples of an operational response that met accepted definitions of best practice as understood at the time. The report notes: "We spoke to some members of the Key Players group, and gained the impression of dedicated professional people who understood the severity of the problem and were not listened to. We are glad to add this update. 16/10/14
Reuse content