Young runaways at risk of being killed for bringing "dishonour" on their families face being sent home, a report says.
Thousands of women and young girls are in danger of serious violence because officials fail to recognise the threat from a hidden crime believed to claim the lives of at least 12 people every year, it said. The number of punishment crimes for men and women who go against what are considered traditional codes of conduct are likely to be much higher than reported, according to the study by the think-tank, the Henry Jackson Society.
Schools have shown a severe "lack of willingness to cooperate" in combating the problem because of concerns they would be seen as interfering in "cultural" matters or seen as being racist, according to the head of a charity helping victims of honour violence.
Teachers are in a key position to highlight the problem since girls being removed from schools is a key indicator of those under threat and imprisoned in the home, according to Jasvinder Sanghera, head of Karma Nirvana. It has received reports of children as young as five being forced into marriage. "When we look at the victims, most of them are under the age of 16," Ms Sanghera told The Independent. "They need to be placed in foster care."
Police figures suggested that in 2010 there were more than 2,800 acts of honour violence including acid attacks, kidnapping and mutilation. Police face a wall of silence investigating such cases with families and communities colluding to keep the crimes secret to preserve what they consider traditional values.
Police are currently investigating threats on Twitter against Ms Sanghera, whose organisation receives 850 calls a month to a helpline for those at risk of honour violence.
The organisation has previously been forced to relocate from its Derby headquarters because of threats of bombs and Anthrax poisoning.
The violence is most closely linked to the choice of marriage partners, according to the study, which looked at 27 killings or attempted killings over the last five years. It found violence was closely linked to the issues of female genital mutilation (FGM) and forced marriage.
Some women fleeing honour violence or forced marriages came into contact with social workers, police officers of councillors from the same community who "possess similar, if not the same, views to that of the victims' families", according to the report, "Honour" Killings in the UK. They "face a risk, not only of being tracked down by their families, but of being returned to them by members of their community and agencies seeking to mediate due to a lack of understanding relating to the risks", the report said.
Case study: Murdered over divorce
Rania Alayed was murdered after she filed for divorce from her husband and started a relationship with another man she met on the internet.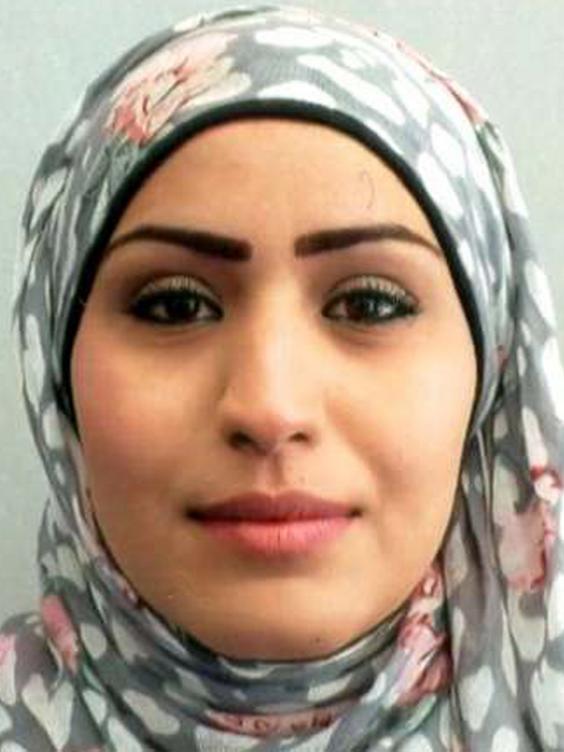 Ms Alayed, a Palestinian refugee, married at the age of 16 and moved to Britain where she became the victim of domestic abuse, including beatings and rape.
She had sought help from the Citizens Advice Bureau, the police and a solicitor.
By the time she walked out on her husband, Ahmed al-Khatib, he was vowing violence.
He lured his wife to his brother's house where he beat her to death in what police described as a pre-planned honour killing. She was 25 when she died. He was jailed for life.
Reuse content