A couple who battered the woman's four-year-old son and left him to die in a locked, unheated box room have been convicted of murder.
The woman and her partner starved Daniel Pelka for months and force-fed him salt during a campaign of physical abuse. A serious case review will now try to establish why a number of opportunities to save the boy's life were missed by authorities, who were convinced by his killers that he was suffering from a rare eating disorder.
Fourteen months before he died in March last year, Daniel became the focus of a police inquiry after his arm was broken. But the file was closed when his killers convinced officers that he hurt himself when he jumped from a sofa at their home in Coventry.
Just weeks before his death, the boy was sent to school with black eyes and was described as a "bag of bones". When he was at home, he was punished with arduous exercises and locked in a tiny room with no food or sanitation.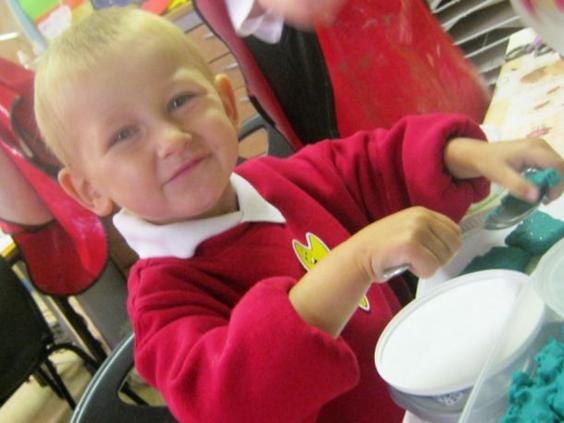 Magdelena Luczak, 27, and former soldier Mariusz Krezolek, 34, who were from Poland, showed no emotion after they were found guilty of murder at Birmingham Crown Court.
The couple, who were heavy drinkers and abused drugs, had blamed each other for the boy's death but text messages revealed they worked as a team to inflict the injuries. The messages showed they "took relish" in the abuse.
The pair carried out searches on their computer which suggested Daniel was beaten, almost drowned and poisoned with salt.
The court heard that he was a healthy boy when he started school in September 2011 but was subjected to suffering that left him resembling a concentration camp victim by the time he died seven months later.
Daniel, who weighed less than 11kgs and was in a state of "skeletal emaciation" when he died, had been seen by a paediatrician three weeks before he was found dead who reported that he was underweight but not "wasted".
In evidence, the couple admitted they had gone to sleep on both nights that Daniel lay dying in the box room, and even had sex after his death.
In a statement released by police, Eryk Pelka, Daniel's biological father, said: "It's a great tragedy that such a little angel had to leave this world. I hope that those responsible will be punished severely."
The couple will be sentenced on Friday.
Reuse content