Top of the Pops was the brightest, shiniest show on television. Remember Morrissey whirling gladioli above his head? Pulp doing "Common People"? St Winifred's School Choir singing "Grandma, Grandma, we love you..."? 
Even if you were not actually on the sofa for great musical moments such as (two of) these, you've almost certainly seen them on repeat or got your own fond memories of the chart show that was a national weekly event for all but the last of its four decades. Sometimes cool, sometimes cheesy, Top of the Pops always seemed such a glorious celebration of the surface shimmer of life. Until now. 
Dame Janet Smith's report into the activities of Jimmy Savile at the BBC also shines a light into the shadows of the TOTP studio and finds a cesspit of sleaze. Or, to be more precise, as one floor manager said, "an extraordinary mixture of sleaze and innocence".
She has exposed many things – and whitewashed others, according to some of Savile's victims – but there in the detail of the report is the disturbing suggestion that TOTP was a breeding ground for abusers, in which men preyed on young girls in the audience – making it almost seem normal for the worst serial sex offender in history to commit crimes against girls and boys, sometimes in plain sight. 
Dame Janet found that at least 72 people were sexually abused by the DJ and presenter while he was working on BBC shows, including eight victims of rape. The youngest was just 10 years old. The largest number of assaults – 19 – happened during recordings of Top of the Pops. 
Savile is often described as a monster. What he did was monstrous. But beyond the obvious horrors, the really striking thing is how creepy, dangerous, sexually charged the atmosphere was inside the programme.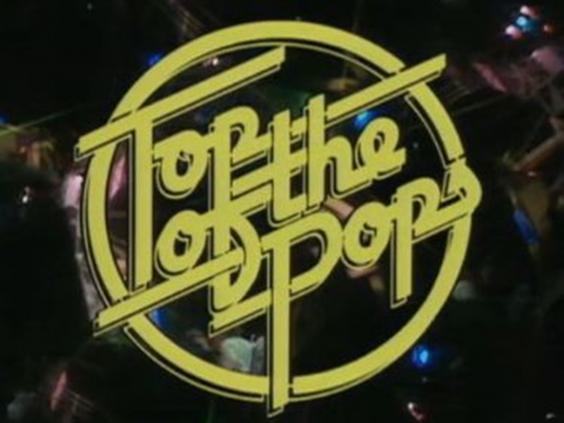 "My conclusion is that at least during the 1960s, 1970s and 1980s (and possibly after that period), young people attending Top of the Pops were at risk of moral danger," says Dame Janet Smith. By that she means "young girls" (above and below the age of consent) were at risk of being encouraged, cajoled, intimated, pushed or seduced (as some called it) into sexual activity that was damaging and in some cases illegal. Not only by pop stars and presenters, but by other men including roadies, a photographer, even the stand-ins who posed on stage for camera angles before the real stars arrived. 
Girls were taken away for a kiss and a cuddle or anything up to full sex in the dressing rooms or even in the alleyways outside Television Centre in west London. Those who complained were dismissed as silly, hysterical or a nuisance. 
If there was ever an actual investigation it was inadequate. Even when a pop star saw something dodgy going on and complained, as the bass player from the band Sparks did twice, they were told not to be ridiculous.
Dame Janet is certainly not saying that everyone who ever presented or worked on TOTP was abusive or took advantage of their association with the show to get sex. Far from it. Most did not. But she is clearly saying there was a culture in the studio over a long period of the show's history that put members of the audience at risk. 
"I think there was a feeling among some BBC staff that sexual contact between celebrities and young girls on BBC premises was almost inevitable," she says, and it created a climate that suited Savile. "The most important and obvious reason why what Savile was doing was not recognised was the general environment of the programme," says Dame Janet. "In this testosterone-laden atmosphere where everyone was, in theory at least, over the age of 16, child protection was simply not a live issue." 
Men took it for granted that young girls were willing to have sex with them.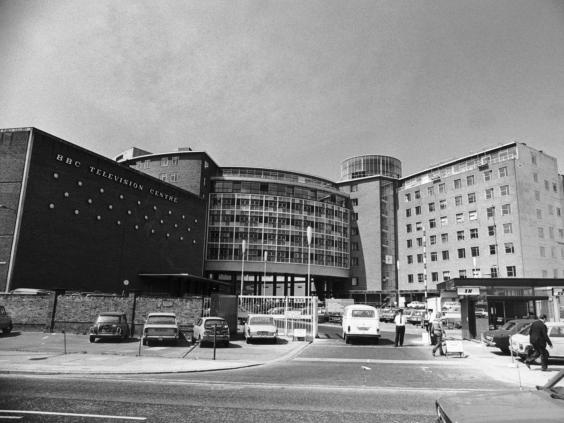 "I cannot think that it was acceptable for the BBC to run a programme which effectively provided a 'picking-up' opportunity' such as this." 
The sleaze lingered a long time. Dame Janet heard from witnesses who worked on the show during the whole of its run, particularly the Television Centre years from 1969 to 1990 and again from 2002 to 2006, and says: "Their evidence suggests that the environment at Top of the Pops did not change much over the years." 
There was one woman who tried to stop Jimmy Savile, right at the start, the report reveals. Anna Instone, head of the gramophone department at the BBC, told her boss in writing before the first episode in 1964 that Savile was "a terrible man, terrible". Bill Cotton, head of light entertainment, did not ask her reasons for saying that, even when she rang him up to say Savile was "a shit". 
He admitted as much for a documentary about Top of the Pops filmed in 2001, although the footage was never broadcast. Cotton laughed and wondered what Anna Instone would have made of the knighthood given to Savile in 1990. As Dame Janet says, "With the benefit of hindsight, how wise Ms Instone was." 
There was a huge demand for tickets for the show, but no more than 100 young people were let in to dance around the cameras. Producers went out scouting for good-looking, fashionable dancers in bars and nightclubs, and those who became regulars did not need tickets. Nor did friends and family of the acts, presenters and staff. 
Television Centre was "bursting at the seams" on Top of the Pops nights with "infiltrators and stowaways" among the crowds, says Dame Janet, but nobody cared – it was all too exciting. It was easy to sneak past elderly commissionaires. "It seems to me obvious that those girls were at real risk of moral danger."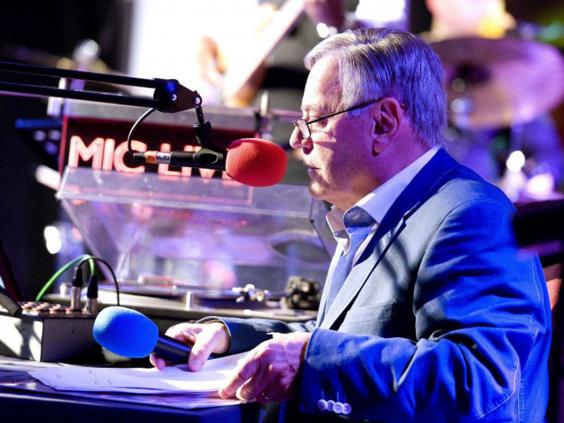 Witnesses said it was easy for a star or a presenter to take someone back to his dressing room. "There would be so many people milling about that no one would notice." They also said it was "common wisdom" that some girls were intent on having sex with their idols – or sometimes anyone associated with the show. 
There's another side to that story, of course. BBC managers were all too ready to brand young women as hysterical or silly. Staff on the studio floor were dismissive of complaints of harassment, fondling, abuse or worse. One 16-year-old ran to a floor manager crying after she felt Savile's hand inside her hot pants even as he introduced the next song. She was escorted from the studio by security, with her zip still undone.
"There is no hint of any concern that some of the young audience would be impressionable and star-struck and vulnerable to the advances of anyone (including such people as stand-ins, photographers or roadies) who had acquired a superficial glamour by virtue of association with the programme," says Dame Janet. 
Savile used the show as a bait to catch young women for sex with him in the camper van he parked outside Television Centre or in his dressing room. It wasn't glamorous – none of the dressing rooms were, even for big stars like Bowie or the Beatles: just a shower, toilet, dressing table with lights and a mirror, a couple of standard-issue BBC chairs and a day bed. But there was a key. "Dressing rooms could be locked and were regarded as the private space of the performer concerned." 
Jimmy Savile: Life in pictures
Jimmy Savile: Life in pictures
1/15 July 1964

Jimmy Savile poses next to his Rolls-Royce car

2/15 February 1965

Jimmy Savile stands by a portrait of himself, painted by a friend, while enjoying his regular breakfast of coke and a cigar in the Bloomsbury hotel room which he has made his home

3/15 February 1965

Jimmy Savile with his new Rolls Royce Silver Cloud III Drop Head Coupe and bicycle

4/15 1965

English radio disc jockey, television broadcaster and charity worker Jimmy Savile on his new motorcycle at Brand's Hatch

5/15 December 1969

Jimmy Savile in his motor home

6/15 February 1972

Jimmy Savile holds a newly-printed 'Lucky Jim' poster, outside BBC TV Centre, London

7/15 March 1972

Jimmy Savile with his mother ('the Duchess') at Buckingham Palace, London

8/15 1972

Jimmy Savile arrives in London, on his way to Buckingham Palace where he is to be awarded an OBE

9/15 1972

Jimmy Savile sporting his OBE after his investiture at Buckingham Palace, London

10/15 May 1976

Jimmy Savile with members of the London Fire Brigade at Fire Show

11/15 September 1978

English disc jockeys Kid Jensen (left) and Jimmy Savile (right) present the prize for 'Britain's Top Young DJ' to 21-year-old Graham Thornton, during the final of the 'Sounds Alive with Tea' competition at the Empire Ballroom, Leicester Square, London

12/15 February 1980

Jimmy Savile poses for a photograph with British Prime Minister Margaret Thatcher at an NSPCC (National Society for the Prevention of Cruelty to Children) fundraising presentation

13/15 September 2003

Jimmy Saville during the BUPA Great North Run held in Newcastle

14/15 September 2004

Jimmy Saville meets fans as he passes over the Tyne Bridge during The Bupa Great North Run in Newcastle

15/15 October 2006

Jimmy Saville prepares for The Bupa Great North Run in Newcastle
Savile molested very young boys and girls there, even once while dressed as a Womble. Another of his victims says Gary Glitter was raping a 14-year-old in the same room at the same time. 
The BBC failed to heed "wake-up calls" in the early Seventies, including the News of the World revelation that official photographer Harry Goodwin was showing and shooting pornography in his own room. 
Claire McAlpine, a regular in the audience, took an overdose and died in March 1971 at the age of 15. Her diary said she had been "seduced" by a presenter, now known to be Tony Blackburn. 
He strongly denies the allegation and also denies being interviewed at the time by Bill Cotton and a lawyer. Dame Janet says she has found a memo that says he was interviewed and she prefers to believe that.
Tony Hall, director-general of the BBC, says it has parted company with Blackburn because he "fell short of the standards of evidence that such an inquiry demanded". 
Blackburn intends to sue. The report gives no verdict on Claire McAlpine's claims, although it does accuse investigators at the time of trying to "fob off" the girl's grieving mother.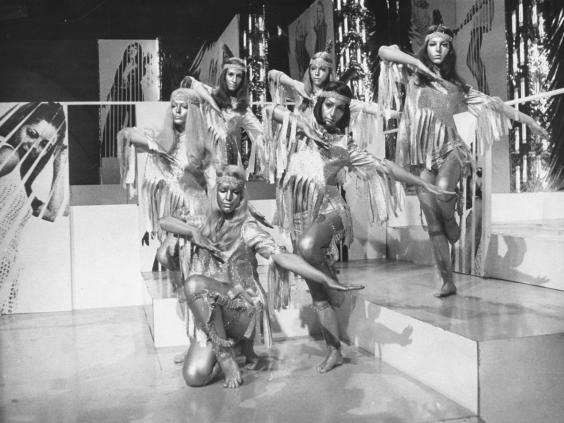 Dame Janet suggests young people may have been in "moral danger" all the way through the show's history – and certainly until it left Television Centre in 1990. 
Robin Carr, a director during the boy-band era of the Eighties, gave evidence. "He thought there was a general realisation that not all the girls would be over 16. He thought it was believed that the girls, or some of them, were there for sex." As long as they were legal, this was thought to be their own business.
But Dame Janet insists: "I do not think it is an excuse for the BBC that its attitudes were largely in accordance with attitudes elsewhere in society. As a public service broadcaster it should, in my view, have thought more carefully about the implications of ignoring the potential consequences to young girls of having casual sex with older men, rather than regarding such girls as being 'unbalanced' and a nuisance." 
Top of the Pops ran out of steam before the turn of the century and was put out of its misery in 2006. Jimmy Savile presented the last one at the age of 80, a bizarre figure in gold lamé and pink glasses with long, wispy white hair. Even then, he couldn't stop groping people. 
Savile wrapped himself around a young woman recording an interview for the Radio 4 arts programme Front Row and rubbed his crotch up and down against her. She "did not want to compromise her position at the BBC" so made no official complaint at the time. A familiar story.
Dame Janet Smith concludes that senior managers at the BBC were never aware of what Savile was up to. Frankly, that is incredible. But it's all too easy to believe in the ignorance, cowardice and fear that prevented anyone from confronting what was going on inside Top of the Pops for so many years, providing him cover.
The brightest, shiniest show on the telly had the darkest, nastiest secrets lurking in the shadows. When the final countdown was over in the last episode, Jimmy Savile was seen to go backstage, pull a switch and shut the whole thing down. 
His victims – and those of every man who used the show to get his hands on a schoolgirl – will say it was a terrible shame that nobody had the guts to shut down Top of the Pops for real, years before.
Reuse content