Two people have been arrested following a shooting in a McDonald's car park in Hull, and are currently in police custody.
Police are hunting another two suspects who fled the scene.
Shots were fired from a grey Volkswagon Golf at a blue car of the same make at around 11.30 this morning at the St Andrew's Quay branch of the fast food chain, before the grey car fled in the direction of Gypseyville.
Despite the shots blowing out the windows of the blue car, its occupants were unharmed, although one witness received treatment for shock at the scene.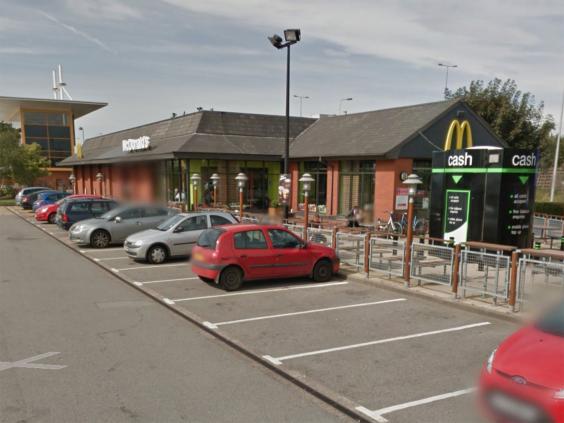 Humberside Police tweeted that the suspect and offenders were all believed to know one other, adding that they had the registration details of the outstanding vehicle and offenders.
The incident was attended by a firearms unit, police helicopter and support officers, with the scene still cordoned off to the public and specialist officers and a dog unit working on tracking down the occupants of the grey vehicle.
In a statement, Humberside Police said: "The scene of a firearms incident remains closed for CSI opportunities, whilst specialist officers continue to search for the outstanding vehicle and the offenders of the grey coloured Volkswagen Golf."
Reuse content