Two of the children being searched for by police amid fears their mother took them to Syria went to the Bradford school where a teacher was stabbed last week.
Junaid Iqbal, 15, and his 14-year-old brother Ibrahim Iqbal are students at the Dixons Kings Academy in the West Yorkshire city.
They are among the nine children missing with mothers Khadija Dawood, 30, Sugra Dawood, 34, and Zohra Dawood, 33.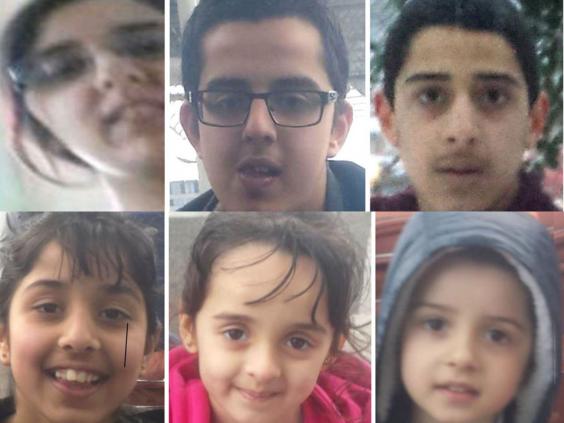 The sisters went missing with their children as young as three after going on a pilgrimage to Saudi Arabia, and are feared to have travelled to Isis-held territory.
Junaid and Ibrahim were out of the country on the trip when supply teacher Vincent Uzomah was stabbed in the stomach at their school on Thursday.
A 14-year-old boy, who cannot be named for legal reasons, has been charged with attempted murder and cannabis possession and appeared in court on Saturday.
Posts on Ibrahim's Facebook page show him wearing the uniform of the Dixons Kings Academy, which started in 2011 as one of the Government's flagship free schools in England.
Then called the Kings Science Academy, it was visited by Prime Minister David Cameron in 2012 but has since been beset by financial controversy that saw the former head and other staff members arrested.
Ibrahim shared a picture of that visit in a Facebook post initially spotted by the Guardian, when he wrote: "Prime minister comes to junaids school (sic)."
Elsewhere on his wall are nasheeds – Islamic religious songs – photos of days out with friends and a link to a website dating back three years titled "Ibrahim Iqbal's Islamic Info: information about an 11-year-old's point of view about Islam".
Nick Weller, the executive principal of Dixons Academies, told The Independent that he could not confirm that Ibrahim and Junaid were among his pupils.
The Dixons Academy Trust, which runs seven other schools in Bradford, took the school over in January and changed the name.
West Yorkshire Police and the North East Counter Terrorism Unit (CTU) are working to trace the pupils and the missing family.
A spokesperson would not comment on claims the women may have been taking their children to Isis-held territories.
He said: "Although the North East CTU are keeping an open mind there are lines of enquiry being progressed with the Turkish authorities and the possibility of the family attempting to travel to Syria is being explored."
Balaal Hussain Khan, a lawyer acting for the fathers, said the men "don't know what happened" since they last spoke to their children on 8 June.
"They said 'We love you, we're missing you, we can't wait to come home'," he added.
"They have been distraught, crying, they don't know what to do."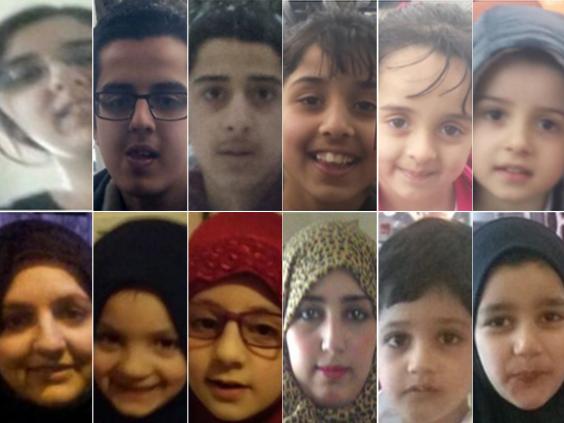 Mr Khan said the men had been happy for the sisters to take the children on the trip to Saudi Arabia but believe they left Medina and took a flight to Turkey last week, planning to travel to Syria.
One of their brothers is believed to be fighting with extremists in the country's civil war and the fathers fear the women will join him.
As the oldest boy, Junaid was said to be acting as the family's "mahram", responsible for the women and younger children, during the Saudi pilgrimage.
The group was reported missing on Thursday after they failed to arrive on their expected flight back to Manchester and police are carrying out "extensive inquiries" and working with authorities abroad to locate them.
Assistant Chief Constable Russ Foster, of West Yorkshire Police, said: "We are extremely concerned for the safety of the family and would urge anyone with information to come forward and speak to us.
"Our priority is for their safe return - their families are gravely worried about them and want them home.
"One of our primary concerns is the safety and welfare of the young children."
Reuse content