As the rain lashed down and the waters rose, the search for any murder weapon on the flooded Sussex coastline became more difficult. Less than a half-mile from the six-bedroom home where grand-mother Valerie Graves was found on Monday beaten to death, police divers waded across an ever-growing pond that had burst its sides and spread across the flooded road.
It was the end of a tumultuous week in Bosham, a picturesque harbour village only partially protected from the sea. At one end of the village, staff at The Anchor Bleu pub bailed out their cellars while householders sandbagged their homes against the rising high tide.
At the other, police teams continued their search in the swollen waterways and flooded fields for clues to the murder of the 55-year-old "free spirit" who was killed in a bedroom while housesitting with three members of her family at the large, luxurious home.
Bosham is unused to real-life drama, other than from flooding and the sea. While it has been used as a location for fictional detective dramas - Poirot was filmed here as was an episode of the Midsomer Murders that saw a man bludgeoned to death in his bedroom - there has not been a break-in for several months.
At this time of year it's normally dead with the second home-owners and holidaymakers staying away, according to local shopkeepers. But the discovery of Ms Graves' body on Monday disturbed the peace of the village as police search vehicles rumbled through the narrow lanes.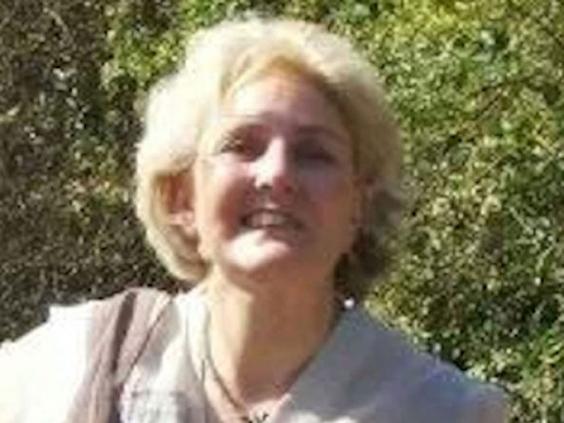 Police are investigating whether Ms Graves was killed after disturbing a burglar at the house on Smuggler's Lane, one of a long line of substantial homes with views on to the water. The home is owned by Malcolm and Caroline Chamberlain, who had asked their friends Nigel Acres and his partner Janet Graves – the dead woman's sister – to house-sit while they were on holiday. Valerie Graves and her mother Eileen, 87, joined them for family Christmas celebrations at the home near Chichester, West Sussex.
Ms Graves went to bed about 10pm on Sunday night and was found dead on Monday morning, some 12 hours later, by one of the three relatives.
She had suffered serious head and face injuries and police on Friday appealed for help in tracing anybody who had come home with an unexpected change of clothes, or had asked someone to clean or dispose of blood-stained clothing.
But officers said they were keeping all possibilities open including that the killing was linked to her past. Officers are carrying out a nationwide investigation into the artist's background who had returned from living in Scotland to be with her elderly mother. Asked if there had been any threats against her life, Detective Superintendent Nick May said that officers were doing an "an awful lot of work trying to understand about Valerie's life, who she associates with and who may be connected in that way."
Ms Graves's two children on Friday appealed for help in tracing her killer. Tim Wood and Jemima Harrison were not at the house at the time of the killing.
"My mum was much loved and will be sorely missed by the whole family," Mr Wood told reporters. "She was a free spirit who enjoyed her life and was a talented artist. She had lived in Scotland for about 10 years, a place she loved and which inspired her passion for art.
"We had been lucky to spend time with mum over Christmas and she had a lovely family time, especially with her two grandchildren."
The murder has jolted daily life in a village used to only fleeting moments of fame where life revolves around the church, the school and the yacht club, according to the local vicar. In the summer, the beautiful area is turned into a "goldfish bowl" with day trippers, birdwatchers and TV crews heading to the area. David Dimbleby was the last visitor for the filming of his programme on Britain and the Sea.
Villagers first heard news of the killing via a Neighbourhood Watch email. Police said they had since received "credible information" after appealing for news about on anyone seen loitering in the area around the time of the killing. "It's a pretty cohesive village and not much goes undetected," said Revd Martin Lane, the vicar of Bosham. "People know each other and look out for each other. The fact there has been a murder has come as a shock to everyone."
Detectives confirmed on Friday that they were looking into links between the scene of the killing and an adult website, which once listed the house as a venue for 'swingers' parties, according to reports.
The owner of the house, Malcolm Chamberlain, a millionaire entrepreneur and founder of an upmarket leisure centre chain, denied that he had put a profile on the site.
Police said that Mr Chamberlain and his family were shocked at the murder and, while they had not returned to Britain from their holiday, were fully cooperating with police inquiries.
Mr Chamberlain was a long standing friend of Ms Graves, his solicitor Paul Dixon said.
He was also believed to knows Mr Acres through Kingston basketball club, one of the country's most successful in the early 1990s. Mr Chamberlain owned the club and Mr Acres was a player who later became a British coach.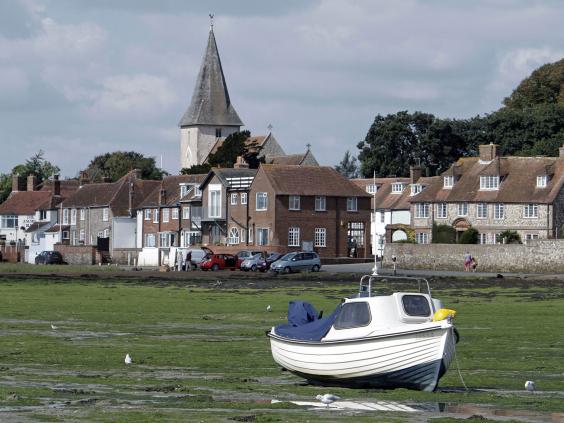 A number of police vehicles were parked at the property that remained sealed off on Friday with forensic examinations expected to continue for another week.
Officers have interviewed the three members of her family to try to piece together events of the night. They have also spoken to her former partner Roy Wood – the father of their two children, according to reports. But nobody has been arrested and police said they had not identified any suspects.
Ms Graves was found in the rear bedroom but police declined to say if a weapon was used in the attack, or if she had been in bed at the time. While saying that a bungled burglary was a line of inquiry, they also declined to say if there was evidence of a break-in, anything had been stolen, or if other people had keys to the property.
It is one of a number of large properties on a narrow spit of land between tidal waterways. "It's not a neighbourly place, you only ever go out in a car," said one neighbour who declined to be named. "People just get in their cars and drive off."
A large area behind the house running down to the water where local boats were moored was sealed off by police tape. "We have got a specialist underwater search team working," said Detective Superintendent May. "Bosham is almost under water at the moment, and we have got a large number of officers out there looking for items which may be connected with the murder."